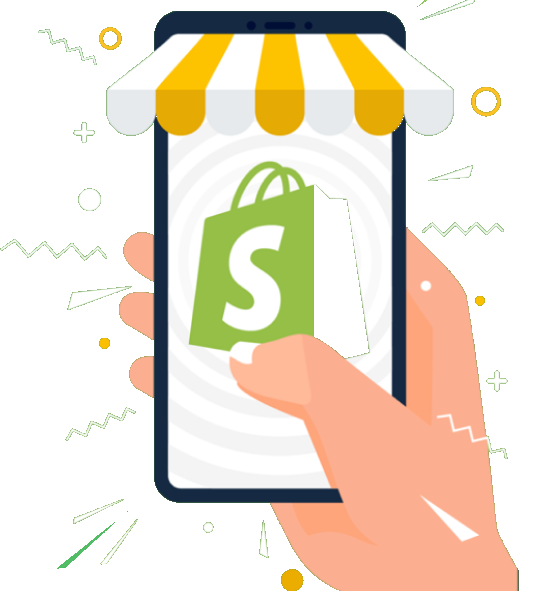 Is your e-commerce website dull or way too expensive to be created from scratch? Our expertise and your brand, together let's create the best user interface.
We, with our team of Shopify web developers and designers with experience of working with Shopify websites for more than 9 years possess the quality, knowledge and expertise to change your ordinary e-commerce website into something chic and ravishing. Your wish for an ideal and bespoke e-commerce store is our command so let's connect and plan your dream website.
Are you starting from scratch or if you are looking for a fresh start for your existing business? Our developers and designing team can help you to set an impression in customers' minds and create a loyal audience. While designing we focus on the vision behind the brand that eventually helps us portray your website better.
Here at PRPwebs we make your website with compassion and knowledge to win over both, new and existing customers.
User Interface and Experience of an e-commerce website plays an important role in improving the quality of interaction and perception of your store. We are not only first-rate in branding, designing and usability, but are also considerate enough to understand your brand and showcase it to the customers.
With our experience of working with 100+ clients our Shopify Developers and Designers are well aware of customers' choices and how to serve them with a user-centered work process.
Being a certified Shopify partner we offer customized Shopify development services, apps and e-commerce store solutions.Our team specializes in B2B and B2C e-commerce sites.
We provide store set-up, configurations, website and graphic design, custom templates, product tagging, importing and adding new or existing products, shipping integration and payment gateway installation etc.
Let us together support your brand reach new heights and attain its economic goals.
Even though Shopify gives you a boatload of features but if you have something specific in your mind that is not available in Shopify. We, with our team, will help you in developing the custom shopify app.
We can add-on to your store the out-of-the-box features to enhance its functionality like Third Party API Integrations, Bundle, Volume Discounts, Custom Pricing Apps, Currency switcher, Order and Customer Management, Inventory Management, Analytics and Tracking Results.
Shopify Sales Funnel Automation
Let's build a High-Converting Marketing Funnels that will convert Visitors Into Customers by fabricating Shopify sales funnel automation that will help you optimize your profits, with fewer efforts, and generate more sales in less time.
We create these sales funnels over multiple platforms for more conversions and brand recognition that will help you sell your product online instantly.
PRP Webs delivers an accurate and swift Shopify Migration from 100+ eCommerce platforms. We support you in a smooth, secure & hassle free migration of important data. Such as products, customers, orders, etc. from one platform to another like from Joomla, WooCommerce, OpenCart, Magento to Shopify . Our endeavour is to ensure that there is no downtime on your current store and our team is committed to support you during and after the Shopify migration.
Although Shopify itself is a very fast platform, we still need expertise while doing custom changes to keep it at its optimum performance.Google loves fast loading websites and it helps to get more organic traffic. Moreover, it will help us to get more conversions and less bounce rate.
A swift & receptive website gives the end user a prompt and smooth experience on your online store. We deliver best results and always keep you a notch above the competition.
SEO based Mobile First Development
Dedicated Project Manager
Customer centric and customer first approach
Frequently Asked Questions