Hire Shopify Developer
For E-commerce Store Development
Launch a robust, scalable, sales-driven, SEO-optimized, and highly secure Shopify store.
Hire Dedicated Shopify Developers
Our Shopify development agency has been known as one of the proud Shopify Partners & Experts since 2011. Our professionals work along with you to create sites that look fantastic, run smoothly, and deliver the results you need.
From small changes to developing custom themes, integrations, and custom app development – PRP Webs Shopify developers can make it happen. We can design and code anything into a Shopify store.
Expand Your Shopify Store
with Our Services
Are you starting from scratch or are looking for a fresh start for your existing business? Our developers can help you to set an impression in customers' minds and create a loyal audience.
While developing, we focus on the vision behind the brand that eventually helps us portray your website better.
Here at PRP Webs, we make your website with compassion and knowledge to win over both, new and existing customers.
The User Interface and Experience of an e-commerce website play an important role in improving the quality of your store.
We are not only first-rate in branding, designing, and usability, but are also considerate enough to understand your brand and showcase it to the customers.
With our experience of working with 100+ clients, our Shopify Developers build websites keeping in mind customers' choices and serve them with a user-centered work process.
Being a certified Shopify partner, we offer customized Shopify development services, apps, and e-commerce store solutions. Our team specializes in B2B and B2C e-commerce sites.
We provide store set-up, configurations, website, and graphic design, custom templates, product tagging, importing and adding new or existing products, shipping integration, payment gateway installation, etc.
Let us together support your brand to reach new heights and attain its economic goals.
PRP Webs delivers an accurate and swift Shopify Migration from 100+ e-commerce platforms.
We support you in a smooth, secure & hassle-free migration of important data. Such as products, customers, orders, etc from one platform to another like Joomla, WooCommerce, OpenCart, Magento to Shopify.
We endeavor to ensure that there is no downtime on your current store, and our team is committed to supporting you during and after the Shopify migration.
Shopify gives you a boatload of features and functionalities. But, if you have something specific in your mind that is not available in Shopify, we help you develop that.
Our Shopify app developers can add out-of-the-box features to your site to enhance its functionality and user interface for customers.
We can build third-party API integrations, volume discounts, custom pricing apps, currency switcher, order, customer management, inventory management, analytics, and tracking results.
Shopify Sales Funnel Optimization
Let's build high-converting marketing funnels that will convert visitors into customers by fabricating Shopify sales funnel automation.
It will help you optimize your profits, with fewer efforts, and generate more sales in less time.
We create these sales funnels over multiple platforms for more conversions and brand recognition that will help you sell your product online instantly.
Shopify Speed Optimization
Google loves fast-loading websites, and it helps to get more organic traffic. Moreover, it helps to get more conversions and fewer bounce rates.
Although Shopify itself is a very fast platform, we still need expertise while doing custom changes to keep it at its optimum performance.
A swift & receptive website gives the end user a prompt and smooth experience on your online store. We deliver the best results and always keep you a notch above the competition.
Ready to develop, design, or scale on Shopify?
Why Hire Shopify Developers from PRP Webs?
Being a leading Shopify development company, we have a pool team of Shopify experts that can help you with various operations.
Our Shopify team has been working in this niche for decades now, and we are proud to be recognized as Shopify Partners and Experts.
We don't believe in hidden costs for our services. Get in touch with us, and we will give you a fixed quote for your Shopify development project.
While offering you a quote, we provide you with an estimated timeline for completing the project and we ensure that we stick to it.
Our Shopify developers play around with codes and create solutions with HTML, CSS, JS, and Liquid to give the best UI/UX to the users.
Our team of Shopify developers creates fully optimized Shopify stores for search engines such that you gain an edge over competitors.
With us, you don't need to waste your time in numerous meetings to get projects on board. We start working par with your business goals.
Quick Process to Hire Shopify Developers
Our process to hire Shopify developers for your next project is quick and simple.
Consultation with
Shopify experts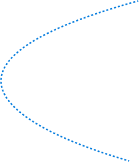 Consultation with Shopify
experts
Hire Shopify Developers For Your Next Project!
If you're thinking to get a Shopify store developed for your business and looking for a reliable
Shopify development company, you've come to the right place!
Here, at PRP Webs, you can get your e-commerce store developed with our top-notch Shopify website development services.
Our Shopify developers are certified, trained, and have years of experience and expertise in this platform.
You can contact us to hire a Shopify developer for your project. Our team will first evaluate your needs and then
assist you to get the best solutions and strategies for your e-commerce platform.
We can help you gain an edge over the competition and grow rapidly with our premium services. So,
let's connect and discuss your project details today!
Hire Shopify Developer Assessed
by us, perfect for you!
$500 for 30 Days & 2Hrs/day
Hire an expert Shopify professional with 4 to 6 years of experience in real-time projects. Get unlimited tasks done with our world-class specialists for short-term, recurring, and full-time Shopify tasks.
FAQ's
Before you hire a Shopify developer, get all your questions answered here!