5 Strategies for Product Bundling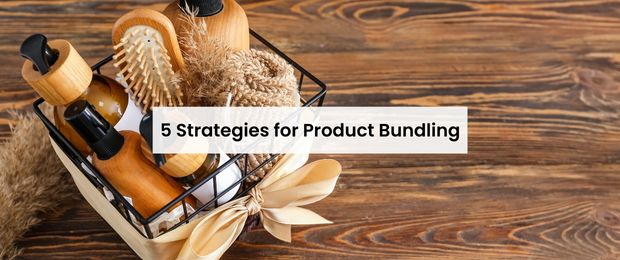 Product bundling is a strategy that involves creating and selling a collection of complementary products that can help you convert both regular visitors as well as returning customers.
Every e-commerce store owner has a goal – to gain more leads and to earn more revenue.
The store owners follow various ways of meeting that goal, and it varies from one person to the other. Some might prefer to stick to the loyalty programs, while others may want to expand the B2B channels. These two are just two ways from an infinite list of strategies that you can use to increase sales on your e-commerce store.
One of the other ways of helping e-commerce store owners to meet their revenue goals is through product bundling.
But as with other sales strategies, you need to know some rules to bundle the products successfully. Here's a guide to help you out!
What is Product Bundling?
Product bundling is one effective promotional tactic where an e-commerce store owner offers a group of products under one SKU. It is generally offered at a lower price than the products being purchased separately.
If we look through the customer's point of view, bundling the products together can show two effects on their mind, those are:
If the products are chosen wisely, they can fulfill their purpose way better than what they purchased individually

It encourages a person to buy products by showing discounts
Selling several products in a bundle can help them to increase their average order value. It is such that when you sell more, you eventually generate a greater amount of profit even when the margin is low.
Additionally, when a buyer purchases a bundle, it can help them reach the minimum shipping point. If you remove the shipping costs on the purchase of the bundle, the shoppers will be encouraged to buy the bundle.
Types of Product Bundling in Shopify
There are several types of product bundling that can be implemented in a Shopify store, including:
Group Bundles
Basically, group bundles consist of items that are frequently bought together.
For example, a t-shirt and jeans. This type of bundle usually depends on customer insights and sales data and likewise manual or automatic bundles are created.
Variant Based Bundles
Variant-based bundles are a combination of products that differ in variants. Here is an example of the variant bundle which includes different flavors of energy bars.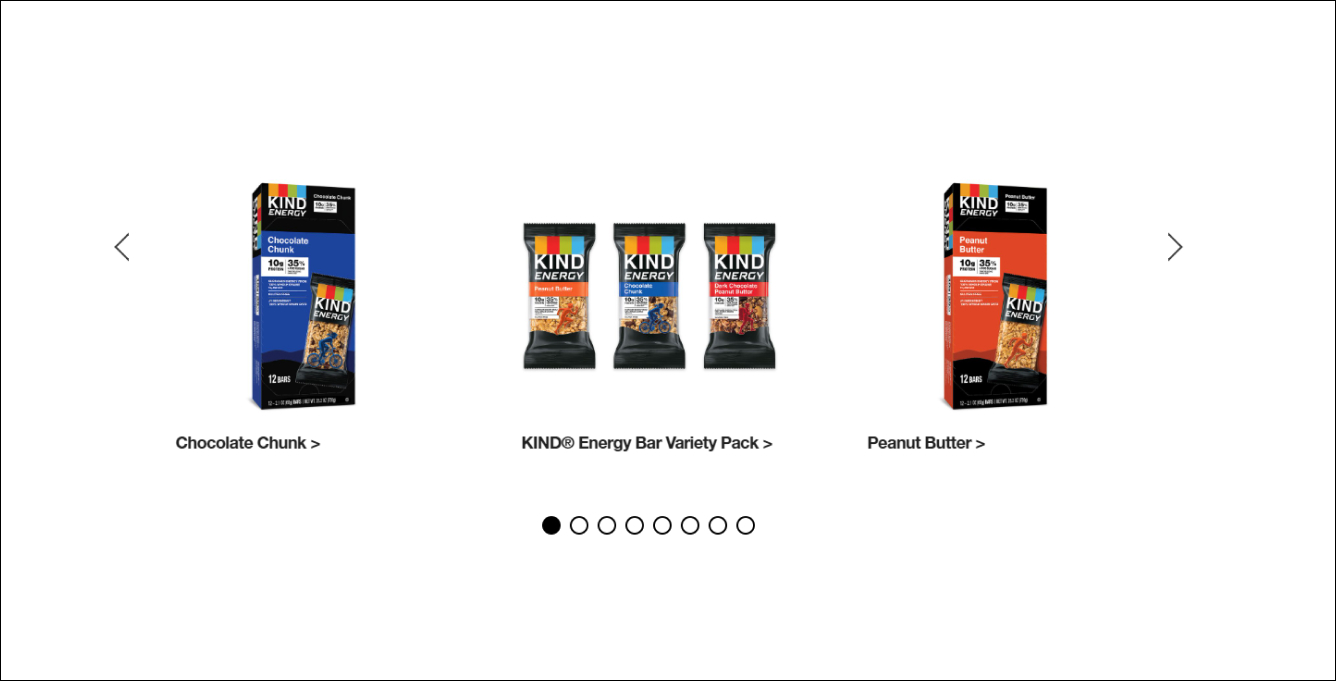 Pack Bundles
Pack bundling is like offering a predefined combination of products as a pack. If you're looking for selling products on a large scale, you must try pack bundles. For example, buy a 12-pack of Coca-Cola at discounted prices!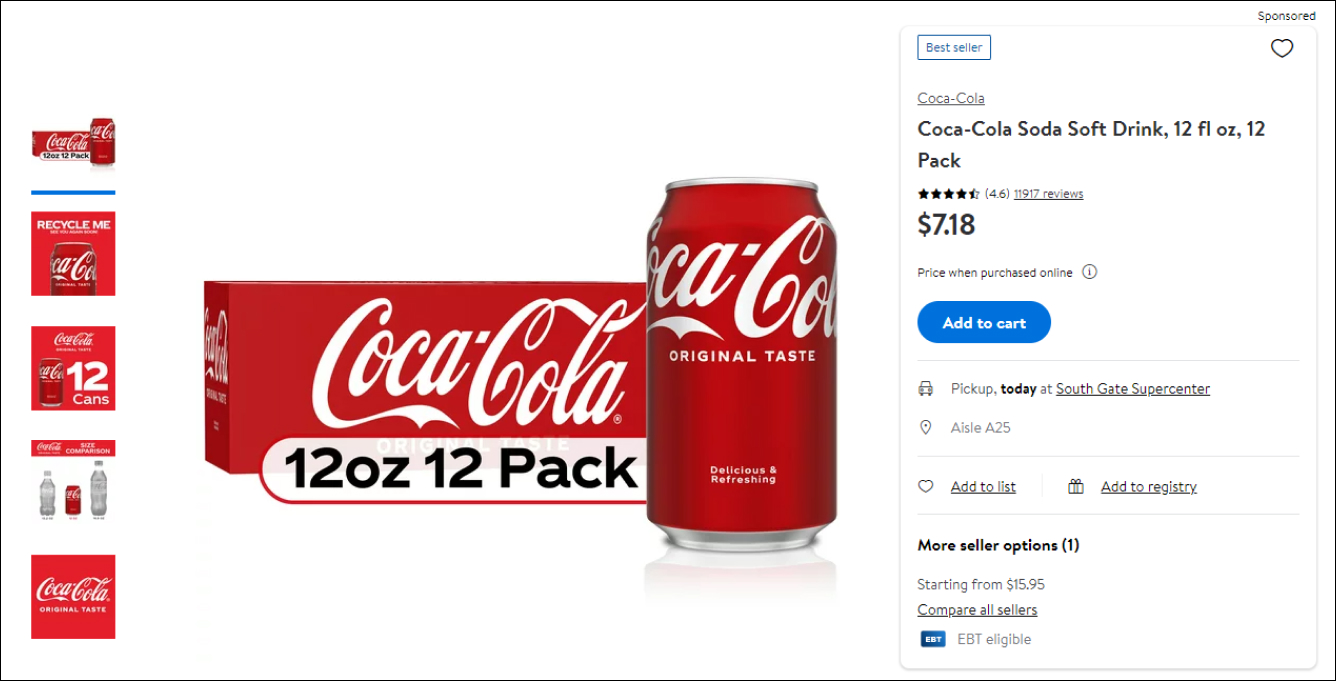 Mix & Match Bundle
This type of bundle usually focuses on allowing your customers to pick, mix, and match the products on their own. This bundle is considered as an ideal option for those who are willing to learn more about the customer's tastes, choices, and preferences.
For instance, choose any two t-shirts from the group.
Combo Product Bundling
Combo product bundling is a combination of different products that are displayed as one product as a whole to the customer. This product bundling technique is used on dedicated product pages where the customer scrolls down the page, they find several products as one.
For instance, a men's grooming kit that contains wax, oil, brush, comb, and more.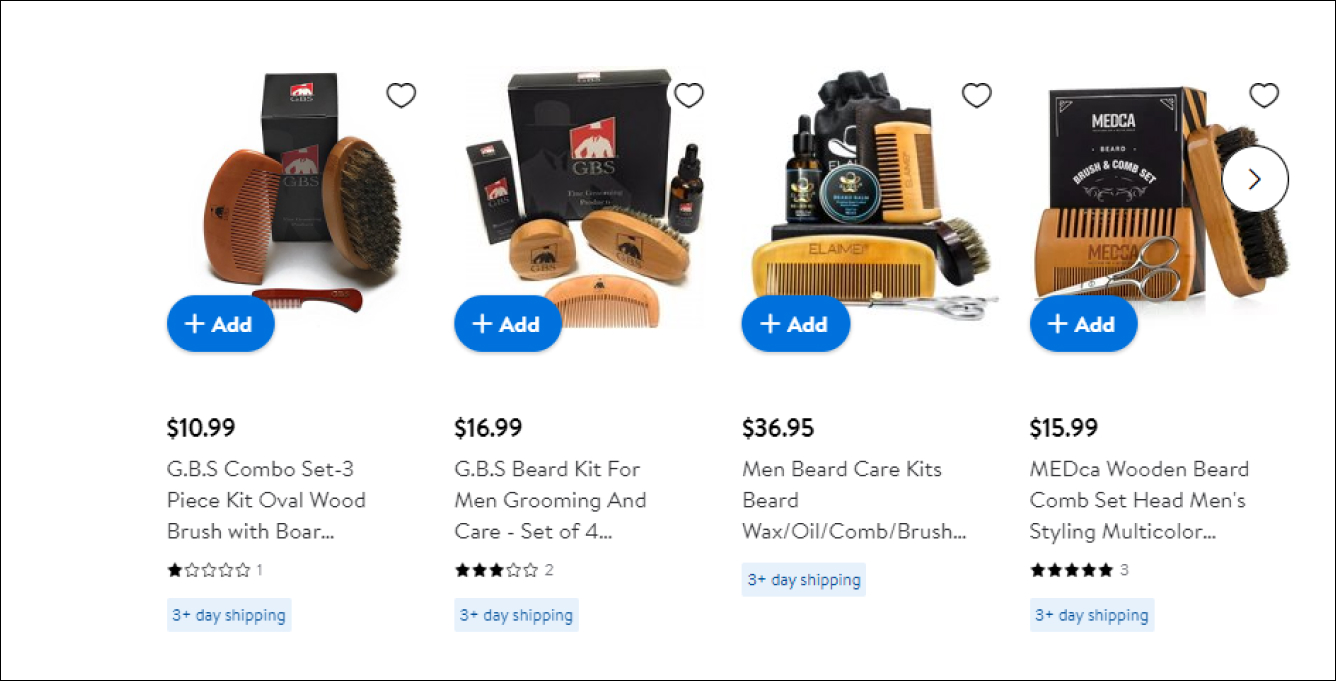 Buy One / Get One (BOGO)
BOGO is a type of bundle that offers items at a discounted price or for free when they purchase a product. For example, buy a sausage and get other sausages for free.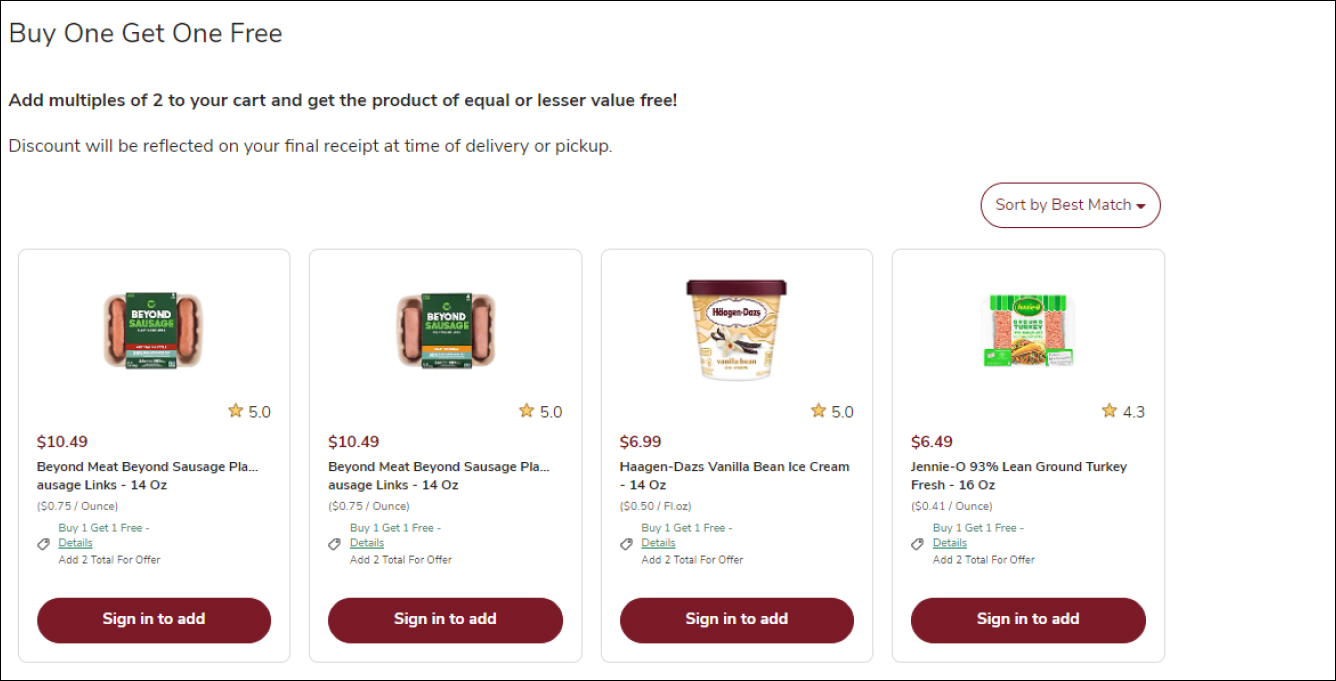 Advantages Of Product Bundling
Now, the question that arises is what's the point of offering bundles on your e-commerce store?
It is one way for the customers to see your products in a different manner, and thus, spend more in the way. Some of the product bundle ideas that you can offer to your clients are combo packages, holiday sets, subscription packages, and giveaways.
There are various advantages of product bundling that e-commerce store owners can experience if they start to offer bundles to their clients. Some of the advantages of product bundling are as follows:
Increase Average Order Value: The first advantage of creating bundles is to sell more. It helps them to increase their average order value. If we say about it in other words, customers tend to spend more every time they buy a new product.
The reason is that shoppers are encouraged to spend and order more while being received a discount on the bundle. Their motive behind buying products in bundles is that it can help them save money.


For you, as an e-commerce store owner, this might take a hit on your margins, but when sales increase, it will make up for that hit. Additionally, you'll save more amount of money on transaction costs by giving fewer orders.

Reduce in Inventory: If you're able to play with your stock, then creating bundles can help you reduce the dead stock by pairing it with bestselling items of your store. This will help you make space for new inventory. Additionally, you'll develop an understanding of your underselling products.


One thing that you must keep in mind while creating bundles is that think from the user's point of view. Do not create the bundles just because you have a huge inventory of items. Try to mix-match the products to create a bundle that your customers love!

Simplifies Marketing: As mentioned above, creating bundles under one SKU helps in enhancing efficiency and with that, you can manage your stock much easier than before.


Most importantly, you'll be able to manage the marketing of products of various products with one identity. Thus, rather than marketing about ten different products, you can target them as one package. It will help you save money on marketing costs by combining the marketing campaigns into one.

 
Top Product Bundling Strategies
You must put in the effort while creating your product bundles such that it leaves a great impression on the customers. You can even go for a handcrafted box and nice packaging to make your product bundles as bestsellers.
Now that you're already aware of why product bundles are important to the business, the next question that would come to your mind is "how would I create product bundles" isn't it?
To help you out in that query, we have put down some strategies that you can follow while creating product bundles for your e-commerce store.
1. Place Complimentary Products Together:
The bundles perform best when you put together products that people purchase together. To make your bundles bestsellers, put yourself in the place of your customer and think what all products you'll buy at the same time.
For example, if you're selling make-up products online, you should make bundles that include foundation, concealer, primer, lipstick, eyeshadow palette, blush, and highlighter.
Customers like to buy items that complement each other, thus placing products that complement each other.
2. Sell Items Separately:
Doesn't matter the kind of bundles you create, thus ensure that you sell your products separately as well. It isn't always necessary that a customer wishes to buy a bundle when they are looking to purchase only a product.
A home décor store focused only on offering bundles and ignored the factor of offering products separately as well. This resulted in them in decreased revenue of 20%. For them, it was more like a decrease in millions of units of sales.
The sole reason behind it could be that customers prefer to go for bundles only if they believe they're getting a discount as opposed to getting each item separately. It wouldn't prove to be of great help to them if they don't have an individual product to make the price comparison.
3. Use Recommendations:
One of the best ways of selling your product bundles is through e-commerce recommendations. Statistics prove that almost 35% of the purchases are through recommendations, and half of them are bundles.
You can apply this same strategy with other e-commerce platforms like Shopify product bundles and Woo commerce product bundles. Your sales greatly depend upon the themes and apps you use while creating bundles.
You can even create posts on social media and tell about how much they save after buying these bundles and what benefits it gives when you buy all the products at once.
4. Pair Products Smartly:
Your first step while product bundling is to pair expensive and cheap products together. This way, you can attract the set of customers who would have otherwise ignored you. Additionally, it will increase your profit margins.
If you're pairing low and high-value items for creating your bundles, ensure that it offers good overall value to the customers in terms of experience and price. Otherwise, your customers might feel that they are being bluffed and you'll lose out on a lot of customers.
If you wish to put low-value products in your bundles, ensure that you emphasize more the advantages of the combined products. For that, you need to write good descriptions about how well these products can go together and tell them how they can be a profit after buying.
5. Keep Bundles Nice & Simple:
There are loads of information all over the web today. And thus, make sure that you make your customer's tasks easy by giving them the necessary details about the bundles and converting them into sales.
Do not create complicated bundles as it will put off your customers and will also affect your brand adversely. Regardless of the fact if your product bundle is perfect or not, if your bundles aren't simple and nice, then it is most likely to be ignored.
Therefore, consider investing your time in product bundling, that is, appealing to the customers, and you can even add a call to action to make it look more inviting.
In a nutshell,
Product bundling is considered one of the best marketing strategies across every niche and industry, and both online and in-store owners take full benefit of it. So, if you're selling products online, you must think about how you can incorporate this strategy into your marketing plans.
And of course, the main challenge that comes here is that it must ensure its success in the long run and not only for the time being.
Obviously, great products are the nerves of every online store. Still, you need to know what your potential customer wants and how you can maximize your profits while delivering their required product to them.
We hope that our product bundling strategies prove to be of great help to you and if you need further assistance from our end, do not hesitate to reach out to us!