An Ultimate Guide to Shipping with Shopify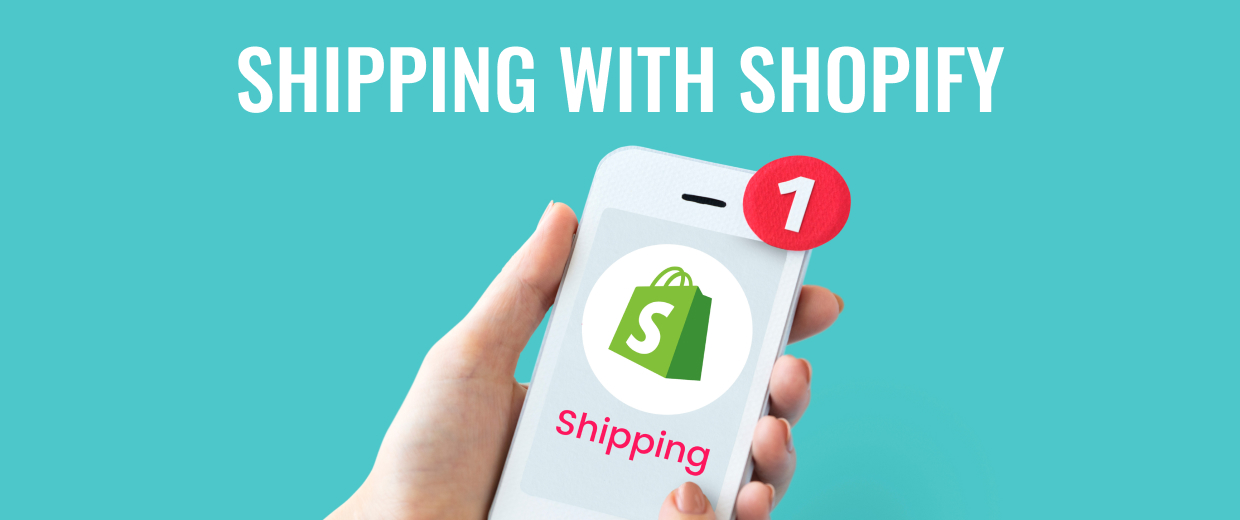 Undoubtedly, shipping is one of the crucial processes to get right into any e-commerce business. People buying from your store expect to receive their orders quickly and in good condition.
Hence, if you don't have a proper shipping system in place and all your products arrive in damaged condition to their respective customers or get lost on the way, you might lose customers and your reputation will no longer be the same.
When we talk about selling products from an online portal, shipping is the most challenging hurdle that comes the way of any new online merchant.
If you're just a newbie to this or are already operating from the platform and are looking to take advantage of the Shopify shipping options, you've arrived at the right place.
This blog has covered everything you need to get started on this journey. It even includes the pros and cons of Shopify shipping, how to use it, and how to set it on your store.
By the time you reach the end of the blog, you'll get to know everything. So, let's dive into it now!
What is Shopify Shipping?
Shopify shipping is an integrated suite of tools that lets customers offer various shipping options on their orders.
In simpler terms, Shopify shipping is an effective tool that allows you to manage your store's shipping processes from one place without spending extra resources on any third-party apps.
Shopify shipping is a powerful way of handling shipping-related processes from your store's admin panel. Moreover, it gives you access to a range of tools like:
Order tracking

Label printing

Track shipping rates
In addition to this, Shopify partners with some major carriers that include:
USPS

UPS

DHL Express

Canada Post
With Shopify shipping, you can also get discounts on the shipping rates from these providers that can let you save 50% of the fee on shipping. 
Key Features of Shopify Shipping
Shopify shipping offers all the features that you need to run a successful e-commerce business in the digital marketplace. Below are some of its key features:
Customizable Shipping Options:

Shopify shipping offers various customizable features that allow you to meet your desired business needs and requirements. One gets an option to choose from various shipping carriers, set up shipping rates, and packaging options.

Label Printing:

To make sure that you never miss an update on the order, Shopify shipping gives you the option to print the labels whenever required. You can even print your shipping labels in bulk directly from your store's dashboard.

Order Tracking:

Shopify shipping gives you the option to track orders in real-time. It clears that when you ship an order, you can track it directly from your store's dashboard, no matter which carrier you choose. It lets you keep track of the order till it gets delivered to your customers.

International Shipping Features:

Shopify shipping gives you the option to allow shipping your products to customers with discounted international rates. Also, you can get access to built-in custom forms for your international customers.
Pros & Cons of Shopify Shipping
Shopify shipping comes with a wide range of benefits, but there are some drawbacks that you must be aware of before opting out of this option. Below are some of the pros and cons of Shopify shipping.
Pros
Streamlined Shipping Processes:

With Shopify shipping, all the orders that are placed in your store automatically get stored on your dashboard. It lets you fulfill orders quickly and effectively. That clears that you don't need to waste your time and money on third-party apps for shipping the orders.

Integration with the Store:

One of the main benefits of using Shopify shipping is that it is fully integrated into the Shopify store. It allows you to process shipping quickly with easy-to-use features and options.

Competitive Shipping Rates:

Shopify shipping gives you amazing discounts that allow you to save 88% of the fees with the major carriers. If you want to offer the most affordable shipping rates to your customers, Shopify shipping is all you need.
Cons
Limited Features:

Shopify shipping has restricted some of the features. For instance, the number of shipping label prints and the discounts on rates vary according to the Shopify paid plan.

Limited Availability:

One of the notable drawbacks of Shopify shipping is that it is only available for orders shipped from US or Canada. Hence, if you want to ship your orders to other places, you must look for alternatives to Shopify shipping.
How to Set Up Shipping on Shopify?
If you're just a beginner to Shopify, it may seem to be a tedious task to set up everything for the first time as you look at your Shopify admin panel.
Are you thinking about how you can adjust the shipping rates or print shipping labels? Or maybe you would be confused about where to begin while setting up Shopify international shipping. If this is the case, we've got all the required information to get you started.
Let's get on to the step-by-step process of setting up Shopify shipping in a few simple steps.
Step 1: Log in to your Shopify Admin Panel
One of the best parts about Shopify Shipping is that it is fully integrated with your online store, thus, you can access it from your dashboard itself.
So, log in to your Shopify admin panel and click on Settings > Shipping and Delivery. Here, you can set various shipping options for your customers, Shopify's processing time, local delivery, and more crucial things.
In simpler terms, the Shipping panel lets you manage everything from the delivery to the pickup options.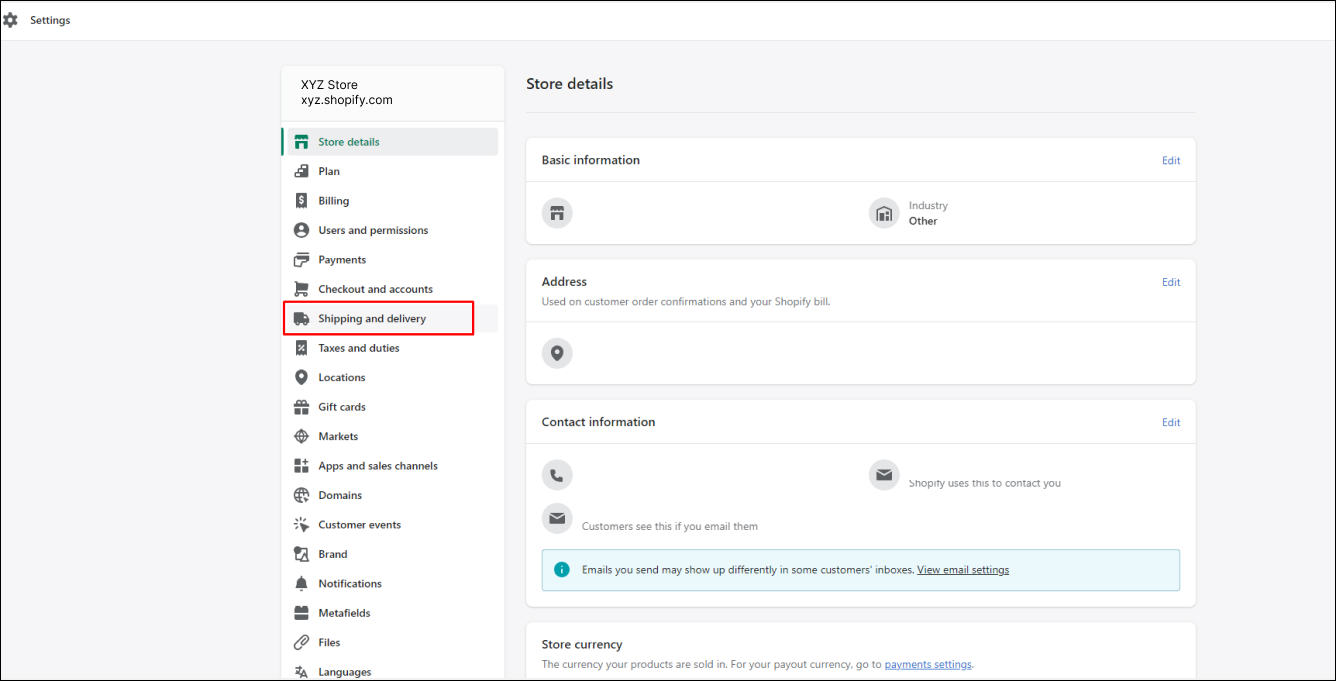 Step 2: Set Local Delivery & Pickup Options
If you have a store or warehouse that's located near your customers, you can provide them with fast delivery on their orders with local pickup and delivery.
Local delivery allows you to select a delivery area within a particular radius of your store or warehouse. This way, you can also set up a different price for the delivery.
Local pickups allow your customers to pick up their orders from your store or warehouse. It lets you add special instructions for your customers that they can see when they choose local pickup as their delivery alternative.
Offering different delivery options to your customers allows you to make their buying experience more convenient and efficient. Additionally, it is an excellent way of building loyalty and trust among customers.
Step 3: Set Up Shipping Rates
To manage general shipping rates, click on Manage. Here, you'll be able to set up your shipping rates. Either way, you can also use your chosen carrier's rates for each of the shipping zones you've created.
It also gives you the option to set specific shipping rates for different shipping needs. For instance, you can go for setting particular shipping rates for express and standard shipping. Also, you can go with a custom flat rate or free shipping on orders.
While choosing the shipping rates, you will need to consider a few important things. The standard shipping rate is based on the weight and dimensions of every order. Other than this, the important factors are:
Location

Carrier service

Type & kind of product

Day of the week & time of the year
Thus, while setting up setting rates, you need to research well to find a price that isn't too low or high.
Step 4: Set Up Shipping Zones
After you've set up the shipping rates for a particular country, you can repeat this process to create different shipping zones for different countries. In simpler terms, it lets to add rates for different areas or countries.
For those who aren't aware of what Shipping zones are, it lets you create groups for countries that can be used to set different shipping rates. This option helps you when you want to charge different shipping prices for different countries.
Here's one bonus tip for you! If you are selling your products in a local region, you will create only one zone. However, if you are selling internationally, you can create a different zone for each zone or country with its particular shipping rate.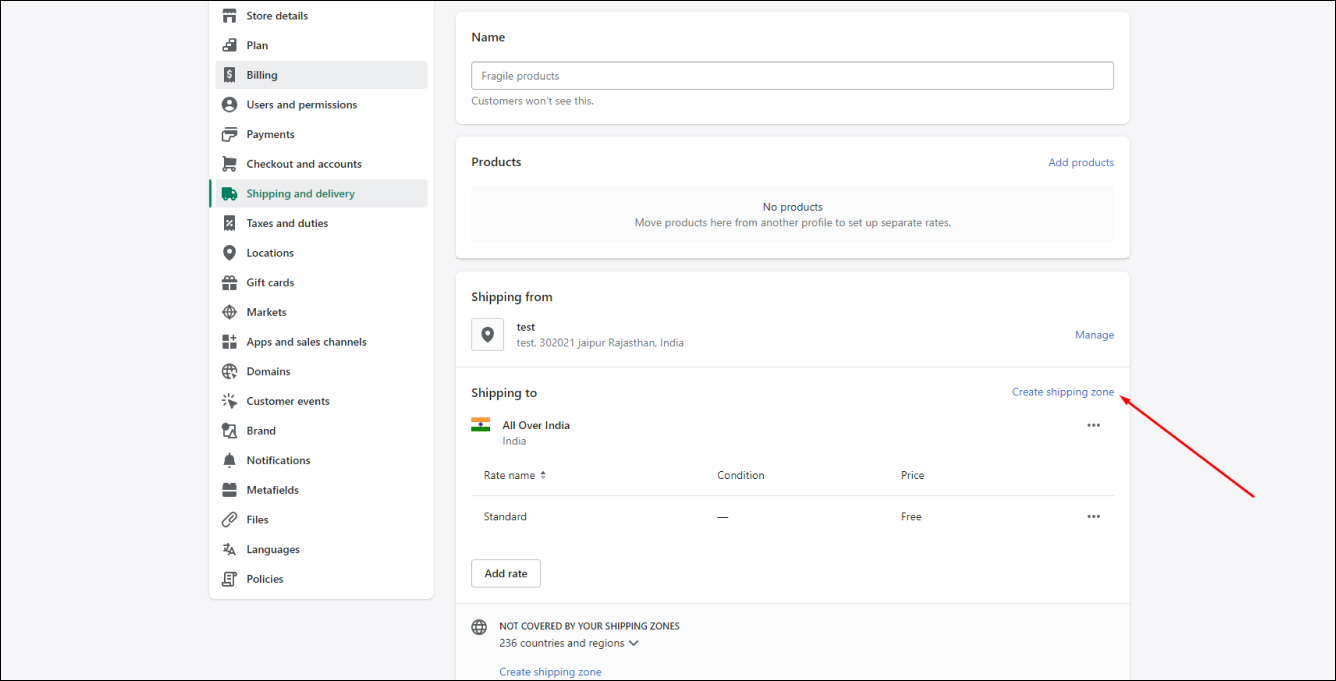 Step 5: Set Up Custom Shipping Profiles
The next important step is to create custom shipping profiles for specific products in your store. It helps you create custom shipping profiles for each product that requires particularly different conditions from your other products.
Setting up custom profiles includes factors like the weight and dimensions of the product, as well as which carrier options these products will use and different rates applied to these products.
Moreover, you can create different profiles for specific products and apply free or extra shipping on specific products or categories.
Here's one pro tip for you! If you're dealing with fragile products, setting up custom shipping profiles can help you save yourself from the hassle of modifying the settings every time.
Step 6: Print Shipping Labels
Shopify shipping gives you the option to create and print shipping labels directly from your admin panel.
Once you've set up the rates, created specific product categories, created a shipping profile, and assigned to a shipping zone, you can then print the shipping labels.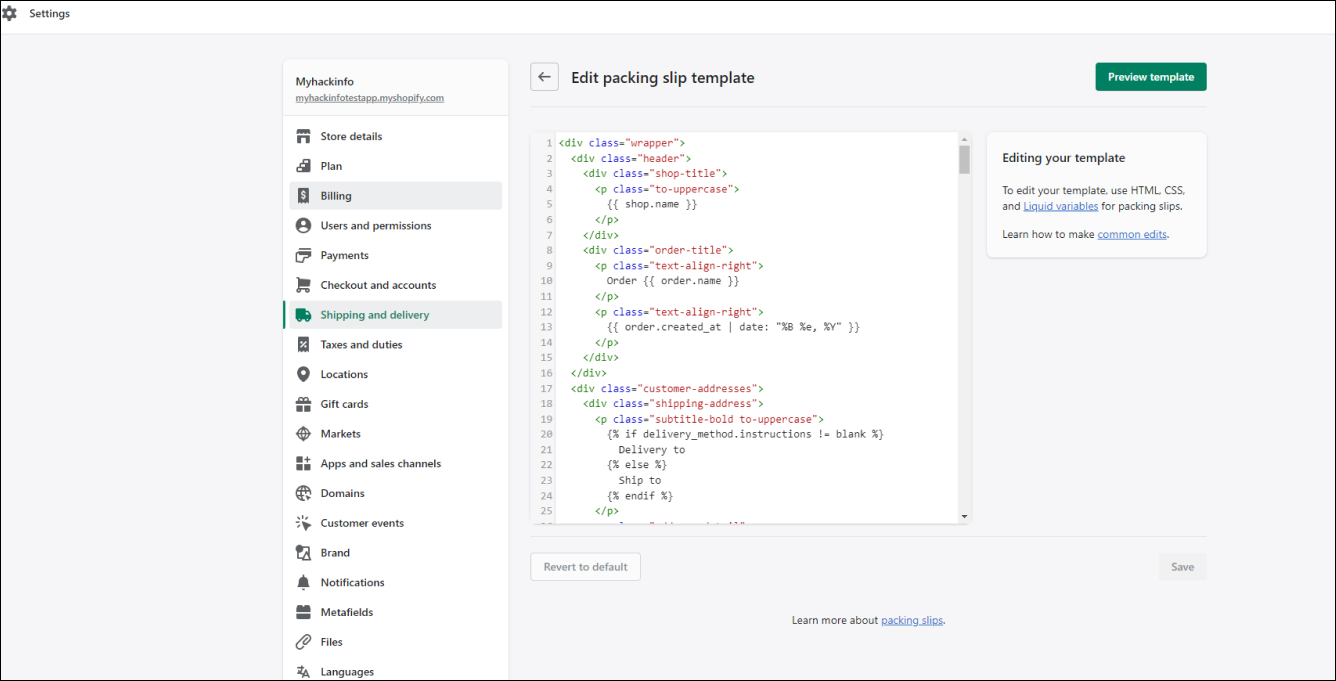 Conclusion
Offering a smooth and seamless shipping experience to your customers can help you boost your conversion rate.
You must have seen in this post that Shopify makes it easy to make shipping easy and effective by letting you add custom shipping rates. These include free, flat, and even carrier-related shipping.
So, are you struggling to set shipping for your Shopify store? PRP Webs can help you.
PRP Webs is a Shopify store development agency aiming to help customers go digital and commerce.
What's more?
Our expert Shopify developers can set up your Shopify store in a way that brings sales and leads to your business.
What's next?
If you are already operating your Shopify store but facing issues generating sales to your store, here's our next pick! Go through: How to Increase Sales on your Shopify Store Without a Discount Strategy?