How To Optimize Your Product Page on Shopify?
The product page is one of the most important pages on your online store. It is the place where your prospective customers begin their purchasing journey. Also, it is where people get to know about what you're selling.
To drive more traffic to your store, you need to have a great product page.
The main aim of a product page is to achieve higher conversion rates. In simpler terms, for each customer who searches for your site, you want them to land on one of your product pages which makes their purchasing decision easy and effective.
Being a Shopify merchant, you must have heard this many times, and maybe you would have ended up reading different posts or articles on how you can optimize your product page to increase conversion rates.
However, even after you implement various strategies and techniques, you might not be getting effective results.
To help you in that case, we've curated a list of strategies that you can use to optimize your product page on your Shopify store.
But wait…
Before moving on to the strategies, let's know what exactly product page optimization is and why you need to optimize your product page. Also, we'll look at the elements which make a great product page.
So, let's get started with it!
What is Product Page Optimization?
Product page optimization includes creating and adjusting the elements present on a product page to give a boost to the conversion rates. With this, one can easily turn visitors into paying customers, thus, increasing ROI for your business
Why Optimize Your Shopify Product Pages?
Most Shopify merchants assume that the success of their e-commerce store in the marketplace has a direct relation with the quality of the products they're selling. And no doubt, it is important.
However, Shopify product page optimization plays a significant role in boosting sales and rankings on SERPs. If your customers start to find your products online, your product pages need to be optimized appropriately such that it shows your business to prospective customers and ultimately appeal to them.
Optimizing product pages imposes several benefits on the store, which include:
Increased conversions

Higher rankings in SERPs

Improved brand awareness

More web traffic
Undoubtedly, it is crucial to optimize your homepage too, but Shopify store merchants have to work on optimizing the product pages such that effective results are achieved.
What Makes A Great Product Page on Shopify?
Product pages are quite simple. You must give your prospects the right amount of information to help them reach out for the product they're looking for and encourage them that they are buying the right product.
So, are you looking to create a product page that converts? But what does it include? Four basic things help create a great product page. Let's see what those are:
Product:

No doubt, it is the center of attraction and it has to outshine. You must present the details in such a manner that tells exactly what you're selling. You must address all the queries that your customers might have before they buy your product.

Brand: Brand plays one of the most crucial roles, from social media posts to email advertising, branding has a key role. But, it is especially important on the product pages.


That's because people might not prefer visiting your homepage before buying products from your store, thus, branding matters on your product pages.

Product's Content:

The product's details play an important role since it is how you combine the information your prospects need with your brand's tone.

Page's UI & UX: Your product page's design and user experience play a key role in converting your visitors to customers. Keep in mind that you rule out all the nuances present on the page.


Arrange the page's content, pictures, details, and other information in a manner that attracts and retains customers on your product page. Also because it greatly affects your store's conversions.
Tips to Optimize Your Product Pages
Now that you're aware of some essential elements on a product page, let's move ahead to the product page optimization tips.
1. Use Clear Call-to-Actions
When does someone finally buy a product from your product page? They need to click on a button that allows them to reach the checkout page.
But, if that button is hidden somewhere on the page, you won't be able to convert many visitors into paying customers.
For instance, have a look at this product page.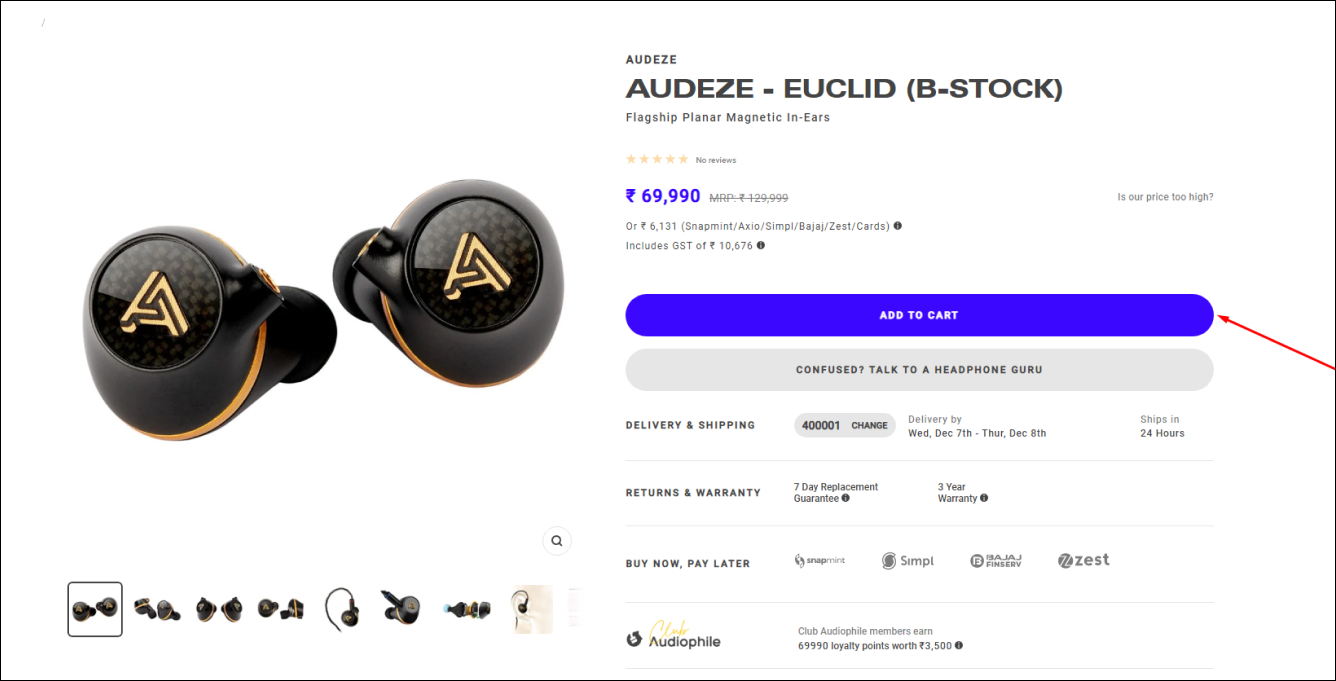 There's only one button on this product page that attracts the user's attention: Add to Cart. This CTA button is big, bold, and the only text on the page with a background color.
So, visit your website and go through your product pages. Keep a note that your CTA button must be prominent, bold, and highlighted.
2. Include Social Proof
Doesn't matter how unique your product is, people will still follow the lead of others. After all, why should they buy a product if no one has tried it?
That's why you must include social proof on your product pages.
According to the latest study, almost 84% of people trust online reviews. After going through the reviews, 68% of them form an opinion and make a purchase decision.
Here's another example of this strategy used by a brand offering sunglasses.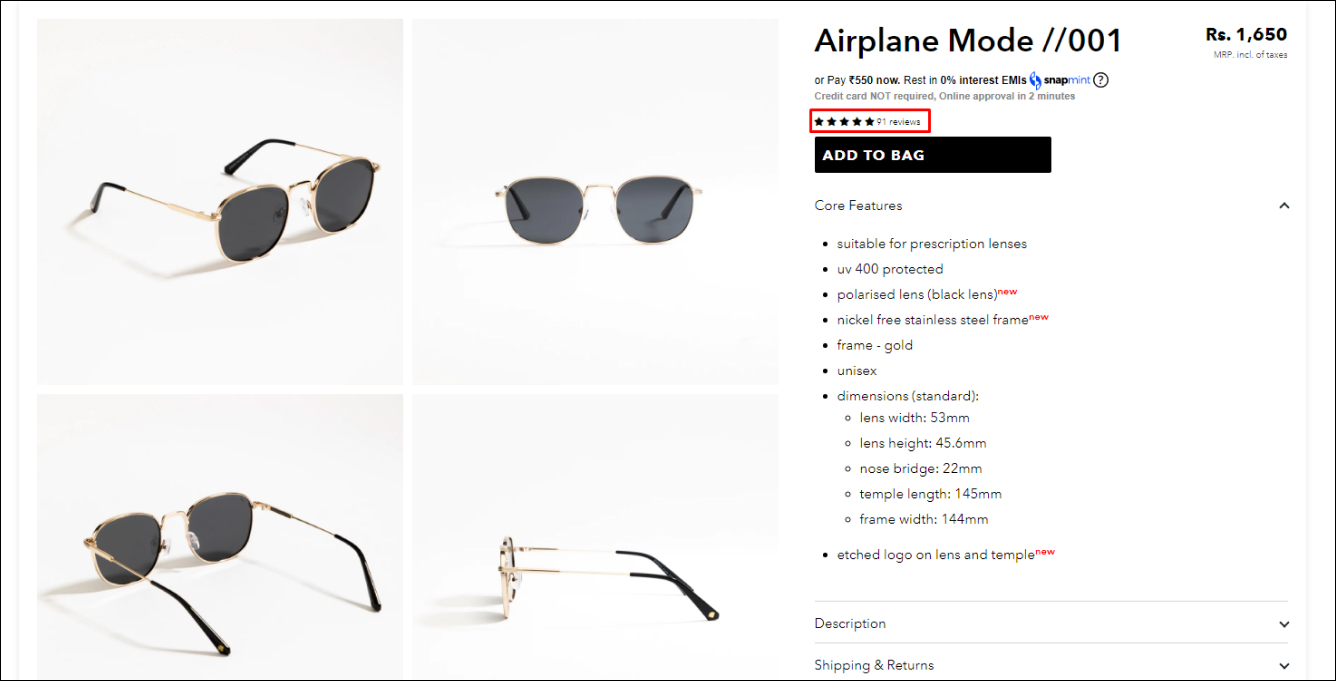 This product has 91 reviews from its customers. Also, see that this information is near the product description.
You can even link the actual reviews to this section. It means if anyone clicks on it, it will drive them to the place where actual reviews are placed.
3. Use Professional Photography
No doubt, online customers depend on product images to make their purchasing decisions.
You can't rely on your smartphone for taking product pictures. It requires professional photography. So, hire a photographer that conducts photoshoots with professional equipment and software.
On the other hand, ensure that you're taking the right photos for your product pages. 
Let's understand this with an example.
Let's assume you're selling a wristwatch. If you put a photo of a watch alone, it won't impress customers. But if you put it on someone's wrist, it will give them better insights into how this product will look on their wrist.
Now, this is what great photography is called! They've used the right set of images to show how their watch will look on a person's wrist.
These photographs tell the real story of the product, and such photography should be prioritized.
4. Carefully Create Product Descriptions
This is probably one of the worst mistakes that Shopify merchants make on their product pages. Everything on the product page looks excellent until the description.
Describe your product in brief. That doesn't mean that you've to include long paragraphs. No one, absolutely no one, wants to read huge blocks of text. Keep it short and simple. Try to include bullet points instead of paragraphs.
Look at this product specification from a brand that offers bicycles.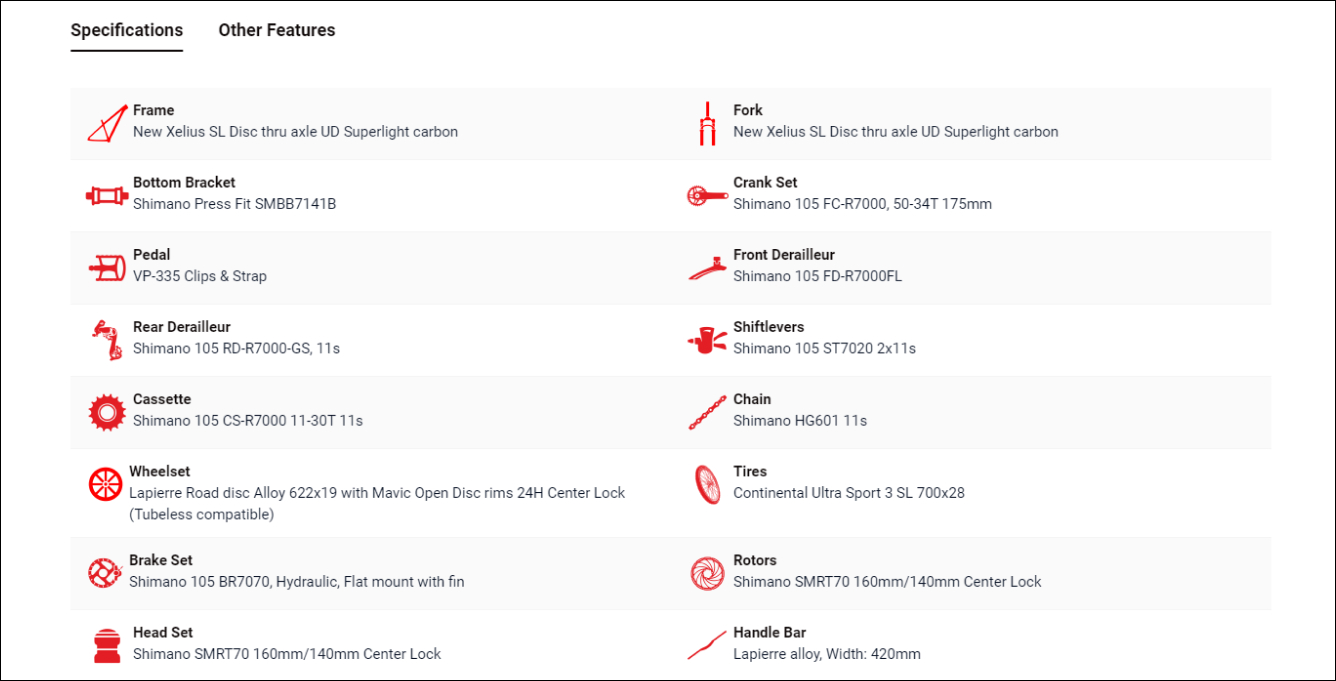 They've specifically described everything important for a customer to know before buying it. Also, it has addressed all the concerns that a customer might have.
This kind of product description will encourage customers to purchase through your website.
Check out our latest blog on tips to write product descriptions that persuade!
5. Add Appealing Videos
It's said that a picture speaks 1,000 words. But have you ever thought about how videos can affect your product page?
No doubt, pictures can allow your customers to get a better understanding of your products. But a video can give them a deep insight into everything.
According to the latest study, 90% of online shoppers say that product videos help process the buying decision. And 70% of marketers say that videos help increase conversion rates.
Go through this example of a product page.
For them, videos play an important role since they're selling a television. It shows exactly what features this television provides.
Videos are important for your business if you're selling products that require more explanation. It isn't necessary if you're selling a shirt. 
If you're looking to add videos to your Shopify store, checkout our blog!
6. Consider Upselling & Cross-selling
Upselling involves recommending a more premium version of the product a customer is viewing. For instance, if a customer is looking at a basic model of a smartphone, an upsell could involve suggesting an advanced model with more features and better specifications.
Cross-selling, on the other hand, is about recommending complementary products to the one a customer is currently considering. For example, if a customer is looking at a camera, a cross-sell could involve suggesting related accessories like a camera bag or a tripod.
By thoughtfully implementing upselling and cross-selling strategies on your Shopify product pages, you can increase the total purchase value of each customer, potentially boost your profits, and provide a more comprehensive shopping experience by anticipating the related needs of your customers.
7. Include Product Variations
When you offer product variations, you give buyers the option to browse and choose the particular model of the product they want to buy from the product page itself.
If you're selling shirts, for instance, the variations could include several sizes (S, M, L, XL), as well as different colors (blue, red, green, etc.). Each variation can have its own SKU, price, and inventory level.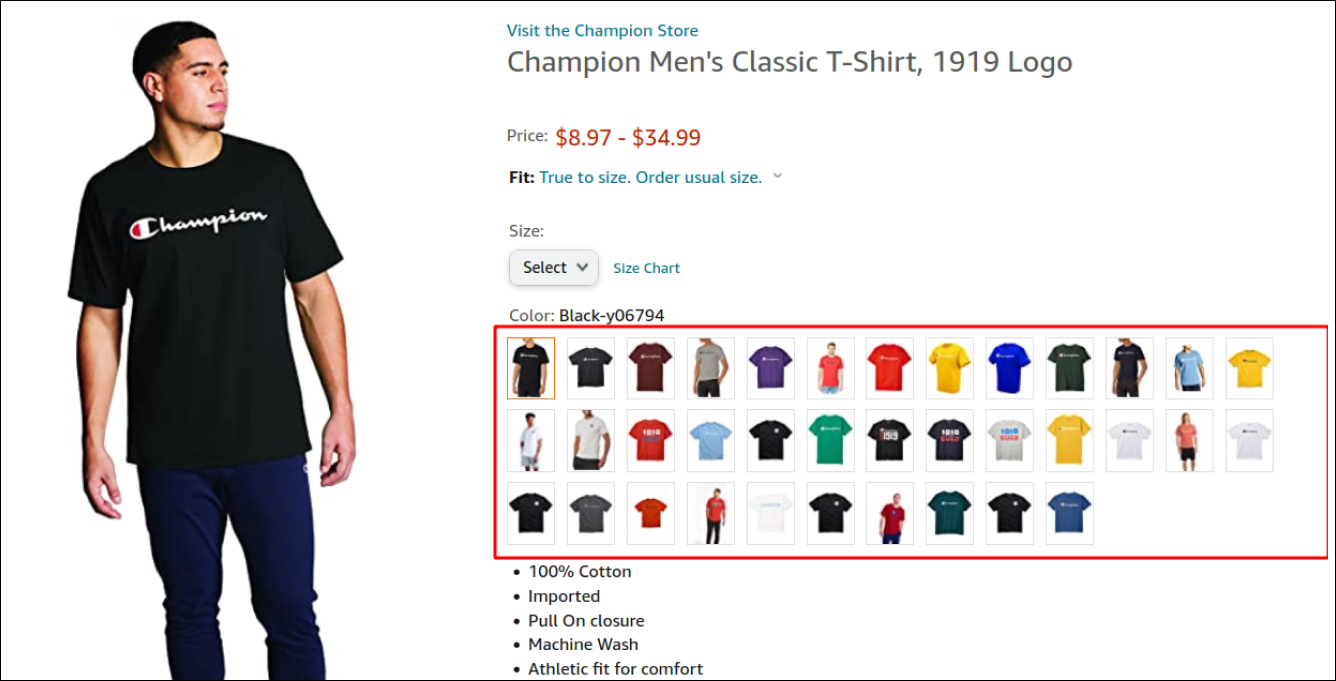 In many ways, this improves the user experience.
First of all, it streamlines the purchasing process by allowing customers to view all alternatives in one location rather than requiring them to visit different pages for each variant.
By showcasing the variety of options available, it can also raise the product's value.
As customers are more likely to locate a product that suits their unique needs and tastes, it may also help in raising conversion rates.
8. Offer Product Size Guide
If you sell things where size is important, like apparel, shoes, or accessories, including a product size guide, is a good method to optimize your product page on Shopify.
A size guide provides detailed information about the measurements of your product, helping customers to understand how it might fit or suit their needs before making a purchase.
Not only does adding a size guide help to increase customer confidence and reduce uncertainty, but it can also significantly decrease the rate of product returns, a common issue in the world of online shopping.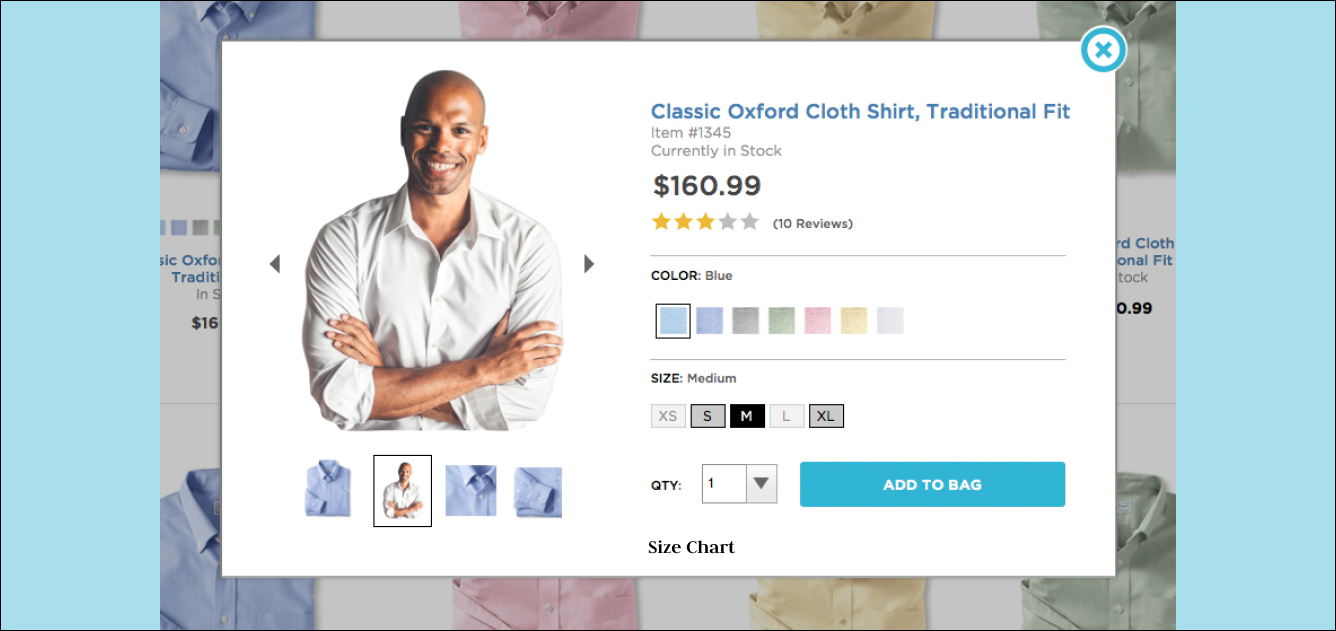 9. Optimize For Search Engines
Shopify SEO involves using relevant keywords in your product title, description, and meta tags to match the terms potential customers are using in their searches.
It also includes using alt text for images, creating a readable URL with keywords, and ensuring your site is mobile-friendly as search engines favor mobile-optimized websites.
Moreover, providing high-quality, unique content and maintaining a well-structured page with internal links can help search engines understand and rank your page better.
Ultimately, an optimized product page can drive more organic traffic to your Shopify store and potentially increase sales.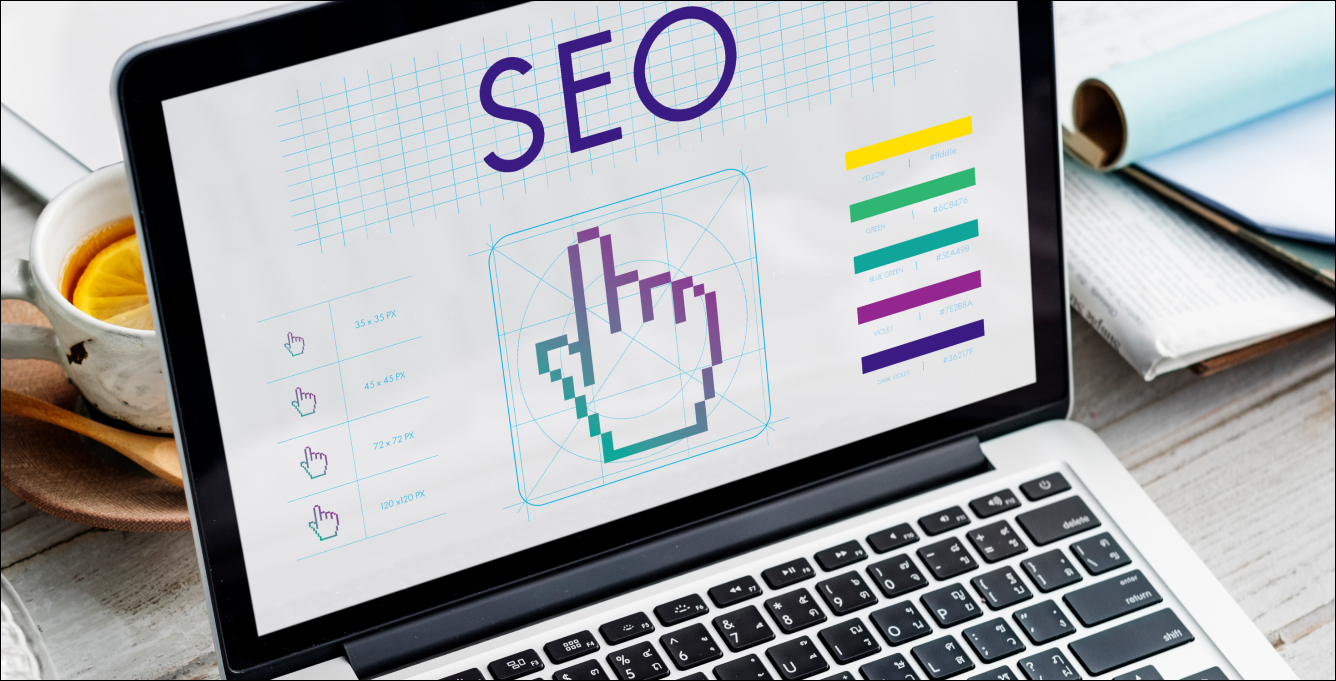 10. Add Customer Reviews
Adding customer reviews to your Shopify product page can greatly enhance its effectiveness and trustworthiness. Reviews and ratings provide social proof, showing potential customers that other people have purchased, used, and had a positive experience with the product.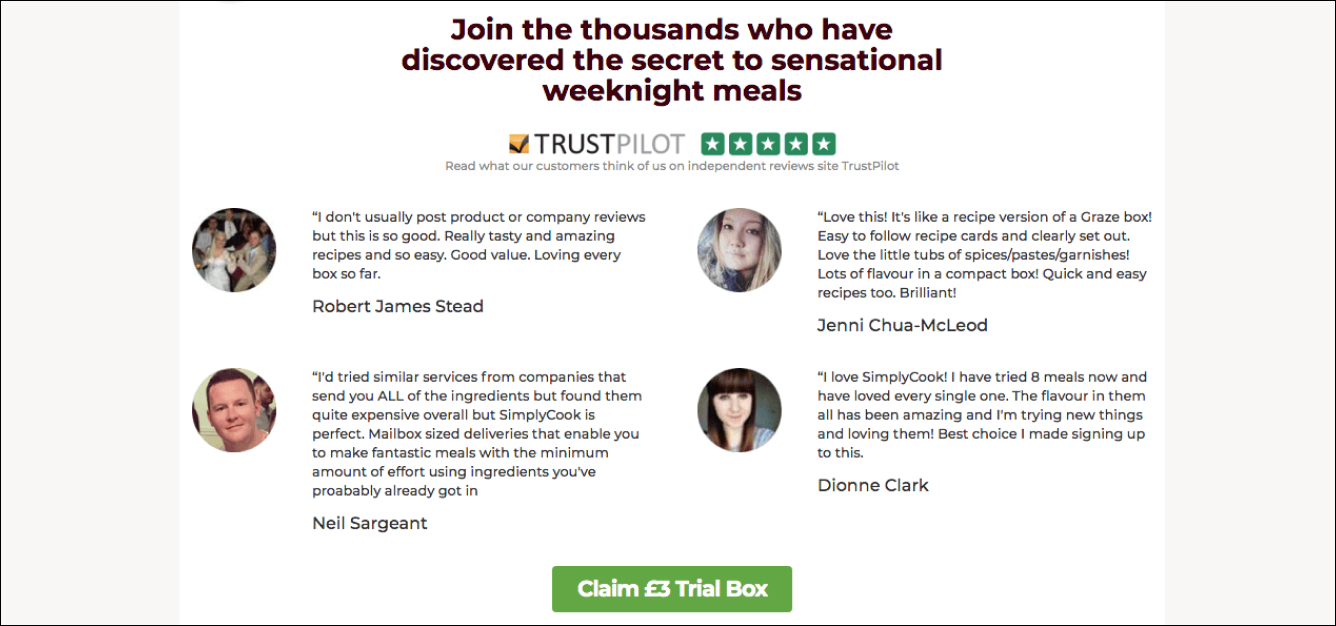 Reviews can also provide valuable information about the product that isn't covered in your description, such as its durability, real-life functionality, or customer service experiences.
To encourage reviews, consider sending follow-up emails to your customers asking for their feedback after they've received and used the product.
11. Make it Mobile-Friendly
Given the significant rise in mobile shopping, it's crucial that your product pages render correctly and provide an excellent user experience on all screen sizes.
The mobile-friendly design includes ensuring text is readable without zooming, interactive elements like buttons and links are large enough to be tapped with a finger, and images and page elements are structured to fit within a small screen.
A mobile-friendly product page helps you reach and convert a larger audience, as it accommodates the shopping preferences of users who prefer to shop on their mobile devices.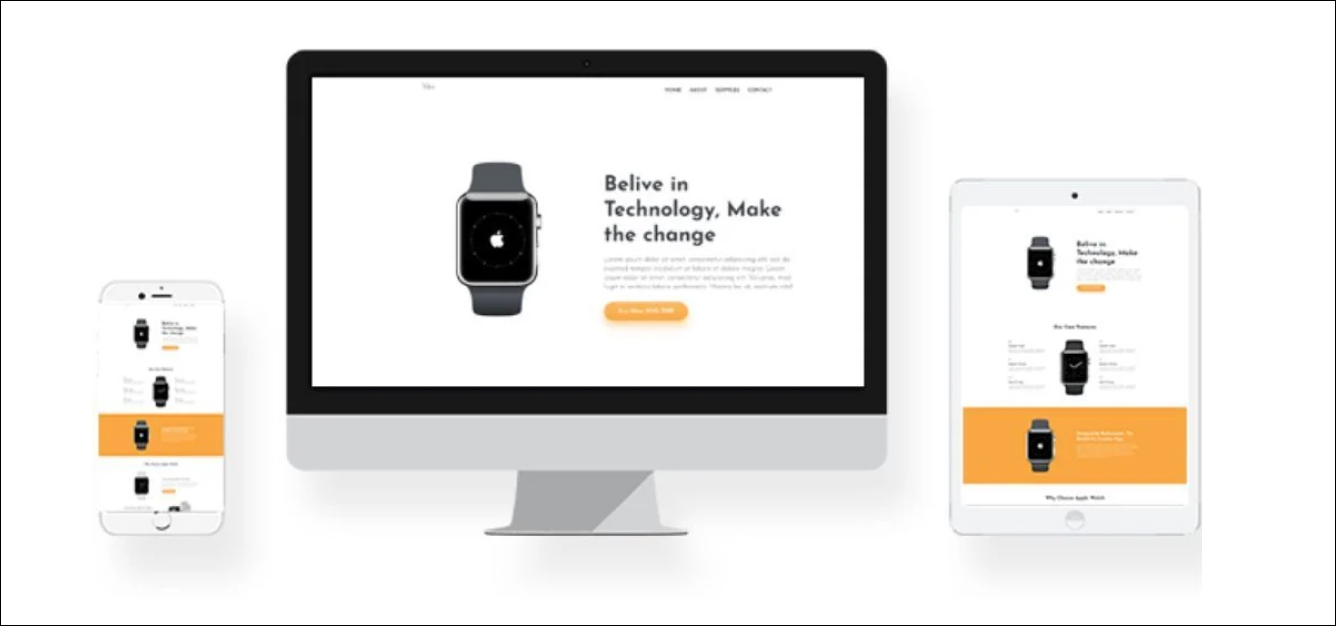 Conclusion
Product pages play an important role in your Shopify store.
When a visitor lands on one of your product pages, they are just some clicks away from getting converted into paying customers. Being a Shopify store owner, it is your duty you ensure that your product pages are properly optimized such that it drives sales to your store.
You can use this guide as your reference and ensure that all your product pages have relevant elements required for rocking the stage.
We hope that you've gained knowledge on how you can optimize your product pages for boosting conversion rates.
If you need more information, let us know about that by contacting us! 
Explore more of our blogs: