Let your Shopify store reach great heights
with the help of our Shopify development services
Shopify Plus Development Services -
Empowering Your E-commerce

Business
Shopify Plus is a robust platform that provides e-commerce stores with top-notch features and functionalities to support the needs of high-volume businesses.

However, making the most out of Shopify Plus requires advanced development skills and expertise. This is where Shopify Plus Development Services come in, offering tailored solutions and expert support to empower your e-commerce business.

By partnering with a Shopify Plus Development Services provider, you can customize and optimize your online store to meet the unique needs of your business. Shopify Plus Development Services also offer advanced marketing tools to help you increase conversion rates and drive revenue growth.

With the help of an offshore development company, you can easily maximize the efficiency of your e-commerce business. With Shopify Plus, you get expert guidance, strategic planning, and ongoing support to ensure the success of your online store.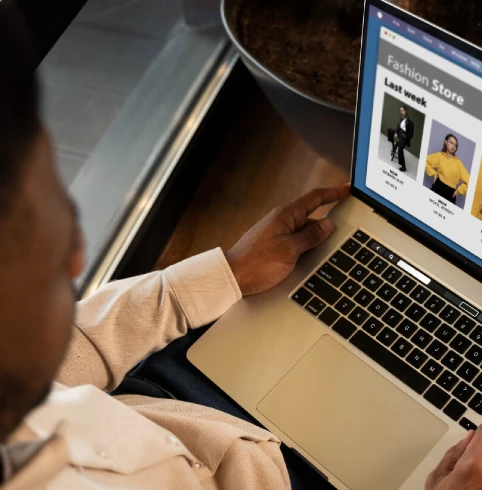 Discover Shopify Plus
Benefits

to Scale your E-commerce Business
Shopify Plus, an industry-leading platform offers a plethora of e-commerce solutions that are required for growing enterprise-level businesses. Let's discover the amazing benefits of Shopify Plus Development!
Are you starting from scratch or are looking for a fresh start for your existing business? Our developers can help you to set an impression in customers' minds and create a loyal audience.
While developing, we focus on the vision behind the brand that eventually helps us portray your website better.
Here at PRP Webs, we make your website with compassion and knowledge to win over both, new and existing customers.
The User Interface and Experience of an e-commerce website play an important role in improving the quality of your store.
We are not only first-rate in branding, designing, and usability, but are also considerate enough to understand your brand and showcase it to the customers.
With our experience of working with 100+ clients, our Shopify Developers build websites keeping in mind customers' choices and serve them with a user-centered work process.
Being a certified Shopify partner, we offer customized Shopify development services, apps, and e-commerce store solutions. Our team specializes in B2B and B2C e-commerce sites.
We provide store set-up, configurations, website, and graphic design, custom templates, product tagging, importing and adding new or existing products, shipping integration, payment gateway installation, etc.
Let us together support your brand to reach new heights and attain its economic goals.
PRP Webs delivers an accurate and swift Shopify Migration from 100+ e-commerce platforms.
We support you in a smooth, secure & hassle-free migration of important data. Such as products, customers, orders, etc from one platform to another like Joomla, WooCommerce, OpenCart, Magento to Shopify.
We endeavor to ensure that there is no downtime on your current store, and our team is committed to supporting you during and after the Shopify migration.
Shopify gives you a boatload of features and functionalities. But, if you have something specific in your mind that is not available in Shopify, we help you develop that.
Our Shopify app developers can add out-of-the-box features to your site to enhance its functionality and user interface for customers.
We can build third-party API integrations, volume discounts, custom pricing apps, currency switcher, order, customer management, inventory management, analytics, and tracking results.
Shopify Sales Funnel Optimization
Let's build high-converting marketing funnels that will convert visitors into customers by fabricating Shopify sales funnel automation.
It will help you optimize your profits, with fewer efforts, and generate more sales in less time.
We create these sales funnels over multiple platforms for more conversions and brand recognition that will help you sell your product online instantly.
Shopify Speed Optimization
Google loves fast-loading websites, and it helps to get more organic traffic. Moreover, it helps to get more conversions and fewer bounce rates.
Although Shopify itself is a very fast platform, we still need expertise while doing custom changes to keep it at its optimum performance.
A swift & receptive website gives the end user a prompt and smooth experience on your online store. We deliver the best results and always keep you a notch above the competition.
Shopify Plus can handle high volumes of traffic and sales, allowing your business to scale rapidly without sacrificing performance or customer experience.
With Shopify Plus, you can customize your online store to fit your brand and customer needs. You can also integrate custom features and third-party apps to enhance your store's functionality.
Shopify Plus offers enterprise-level reliability, with 99.99% uptime and advanced security features to protect your store and customer data.

Shopify Plus merchants have access to dedicated account managers and 24/7 priority support, ensuring that any issues are quickly resolved.
Shopify Plus makes it easy for merchants to sell across multiple channels, including social media channels, marketplaces, and physical stores.

Shopify Plus includes its own payment processing system, Shopify Payments, which allows for fast and secure payment transactions without additional transaction fees

Despite being a more advanced platform, Shopify Plus offers lower costs than many other enterprise-level e-commerce solutions, with no hidden fees or revenue sharing.
Shopify Plus offers advanced analytics and reporting tools that allow you to track the performance of your store and make informed decisions for your business.
Transform your
Online Store

with our Shopify Plus Development Services
Backed by years of experience in this field, we offer a range of Shopify Plus Development Services to suit your brand and match your store's needs. Let's have a look at the Shopify Plus services we offer!
Our Shopify Plus consultants possess comprehensive expertise in the e-commerce platform and can provide you with a diverse range of solutions for designing and developing Shopify Stores, along with SEO-related services.
Shopify Plus Store Set-Up
Even non-technical Shopify Store owners can effortlessly set up a new e-commerce store with Shopify Plus, enabling them to run a successful business and provide seamless shopping experiences.
Theme Design & Development
Our Shopify Plus experts design and develop visually appealing themes to enhance your customers' digital experience. By implementing our Shopify Plus solutions, your shoppers can enjoy an unforgettable and seamless online shopping experience.
Shopify Plus API Development
Shopify Plus APIs provide additional tools to enhance various Shopify functionalities. Our team develops seamless APIs for clients, enabling them to offer enhanced solutions to their customers.
We offer Shopify Plus migration solutions to empower your existing eCommerce store with enhanced features and functionalities. Our team ensures effective and seamless transitions for our clients.
Shopify Plus apps enhance the shopping experience of your store. At PRP Webs, we provide seamless integration services for Shopify Plus with third-party solutions such as ERP, CRM, etc., to enrich your online store's functionality.
Shopify Plus App Development
Our Shopify plus developers are capable of building a robust and sophisticated Shopify plus app that can help your business thrive in the marketplace. We can build, certify, and launch your app in the Shopify App Store.
As you journey towards success, you may encounter various roadblocks. As your Shopify Plus partner, we offer 24/7 maintenance and support services to help you overcome any challenges that may arise.
Why Choose Us as Your
Shopify Plus

Development Company?
Our team of Shopify Plus developers are proficient in building new and customizing existing Shopify Plus stores.
Our team of Shopify Plus experts has extensive experience in developing high-quality websites and themes for a wide range of businesses. We have a deep understanding of the Shopify Plus platform and can help you leverage its features to achieve your business goals.
We understand that every business has its own requirements. Thus, we offer customized solutions tailored according to your needs. So, whether you need a custom theme or a complex integration in your Shopify Plus store, we can help you achieve your goal.
We offer continuous and dedicated support to all our partners to make sure that their store performs optimally all the time. We are always there to assist you to answer any queries that you may have and address any issues that arise on the way.
We believe in transparent communication with our clients. Therefore, we assign a project manager to every partner such that you get regular updates on the progress of your project and ensure that you are informed about every milestone achieved so far.
We offer competitive pricing without compromising on the quality of our work. Our goal is to provide our clients with affordable solutions that meet their needs and exceed their expectations.
Our Expertise in
Shopify Plus

Development
Being a trustworthy Shopify Plus Development agency, we have the skills and experience necessary to create top-of-the-line B2C, B2B, Omnichannel, and Headless stores using Shopify Plus.
we aim to bridge the gap between operational efficiency and superior customer experiences. Our approach is customer-centric, and we rely on insights to create omnichannel B2C commerce solutions that meet your unique business needs.
we understand the complexities involved in managing these types of transactions. Our unified commerce approach allows us to create unmatchable experiences for your business customers while driving success for your B2B business.
With a robust API-driven architecture, Headless Commerce enables seamless commerce in the modern digital landscape, allowing you to create unmatched and personalized customer experiences.
Elevate your conversion rates and provide a seamless customer experience across all channels with our integrated eCommerce solutions that cater to your customers' physical and digital needs.
Unlock the potential of the global digital market and empower both vendors and buyers with our enterprise-class, flexible, and scalable commerce environment that offers endless opportunities
Maximize your mobile commerce potential with our cutting-edge and intuitive mobile shopping applications that boast futuristic features and offer an immersive shopping experience.
Look What Our Clients Have to Say!
Meet the merchants who chose Shopify
I have been working with this company for maybe 3.5 years now and I couldn't be happier. The communication is always fast, the work is done with great attention to detail and when things go wrong, as they have done so many times ( due to servers and crappy systems like woo commerce) they work fast to make sure my customer experience isn't interrupted. Would definitely recommend it.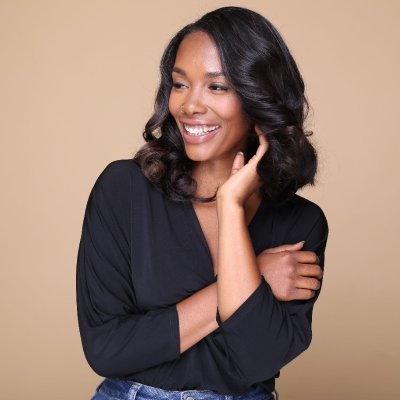 Melissa Butler | The Lip Bar
Meet the merchants who chose Shopify
I am very impressed with PRP Webs. Chitragupt Pandey has been invaluable not only in the development of my website but also in strategizing how its function effects my business plan. He doesn't just see my website as web pages but as a business. With that viewpoint, he is able to bring form and function together to create an attractive and successful website. I highly recommend Chitragupt and his team.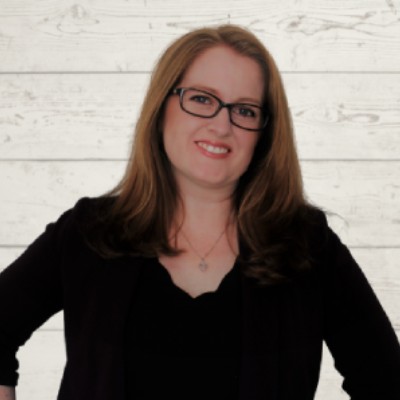 Jerrica Mah | This is love
Meet the merchants who chose Shopify
We have been working with CG and PRP Webs for several years now and they are great: responsive, communicative, and very helpful with "best practices" in all areas of SEO, Website, Landing Page, eCommerce design and execution. They are our "go to" resource for most things digital. Great value and quality and easy to work with (even being in 2 different parts of the world). Someday I will "drop in" for a visit to their offices to see where all my projects have been delivered from. Fiona Bryan - Sr. Managing Partner of askacareerexpert.com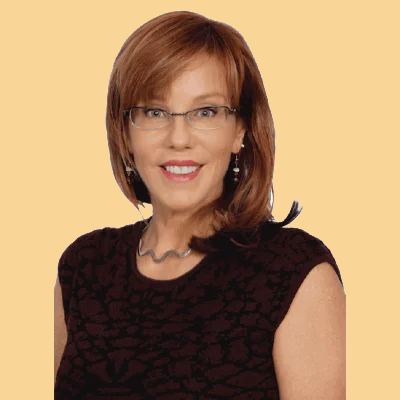 Fiona Bryan | Ask a career expert
Meet the merchants who chose Shopify
CG is knowledgeable, polite, and very fast. He first helped me when my site had issues on a weekend when no one else was available. He had the problem fixed in ten minutes. I have used his services ever since. I highly recommend him.
From our best Shopify Developers
Our team of certified Shopify developers would be delighted to provide you with a quote for your requirements.
Have a Look at our
Shopify Plus Development

Case Studies!
TheLipBar
PetsValue
ThreadBeauty
ShopMyTiara
Talk to a
Shopify Plus Expert

Now!

Get in touch with us to discuss your Shopify plus development needs and get tailored solutions!