The Ultimate SEO Checklist For Shopify Store
Follow this ultimate Shopify SEO checklist to rank higher in the organic search results, drive more prospects, and increase sales to your online store.
When we talk about driving a more targeted audience to your Shopify store, nothing works better than SEO or Search Engine Optimization.
For online store owners, taking out time to make sure that your web pages are optimized properly can help increase organic traffic to your online business, which implies that there will be more customers browsing your products or services.
Unlike PPC or Social Media Marketing, SEO strategies for your e-commerce website can drive traffic that sustains for long period and brings better results.
What is Shopify SEO?
Shopify SEO is the process of optimizing an online store (obviously, built on Shopify) to perform better in search engines.
While SEO can be used on any website, the main focus of Shopify SEO is to help e-commerce business owners earn more rankings and traffic in organic results.
What are the challenges for Shopify Stores?
In general, Shopify stores aka e-commerce websites are more likely to face challenges that can put a negative effect on their performance in search engine results.
Some of the common SEO challenges for Shopify websites are:
Thin Content:

There's no doubt that search engines love detailed and long-form content. Because product pages contain thin content, it can prove to be a challenging task for Shopify stores to gain rankings in search results.

Duplicate Content:

Since there are many product pages on the e-commerce website, there could be duplicate content issues.

Not Utilizing Schema:

Applying product schema helps search engine bots understand the products and promote them according to the search queries. Not using schema for your Shopify store is a mistake that can result in poor results.

Poor Site Architecture:

Search engines appreciate an optimized site structure that makes it easy for the users to navigate. With lots of product pages on the website, Shopify store owners suffer from poor site architecture.
Can you do SEO on your Shopify Store?
While a Shopify store comes with many SEO features, it can also cause SEO issues on the site such as thin and duplicate content, duplicate URLs, missing or duplicate page titles, and more. But, with Shopify SEO, you can implement certain practices that can help you improve rankings on the SERPs.
We will go through a detailed Shopify SEO checklist that will help you learn SEO on Shopify easily. Using this SEO checklist for an e-commerce website, you can increase organic traffic to your online store as quickly as possible.
Ultimate Shopify SEO Checklist: Increase Rankings Quickly
So, what does an ultimate SEO checklist look like? Well, to make it easy for you, we're dividing it into a division of five different checklists. Those are:
Basic SEO Checklist:

Here we're going to talk about the very basic stuff that you need to get started with the Shopify store.

On-page SEO Checklist:

In this, we'll focus on some on-page elements that include making adjustments to your pages.

Off-page SEO Checklist:

Here we're going to look at some link-building SEO strategies that can get you traffic from other websites as well.

Technical SEO Checklist:

This checklist comprises some elements that can rule out errors and warnings from your Shopify store.

Local SEO Checklist:

Here we'll discuss some strategies that can help your local customers find your business and discover where your offline store is at.
Let's get started!
1. BASIC SEO CHECKLIST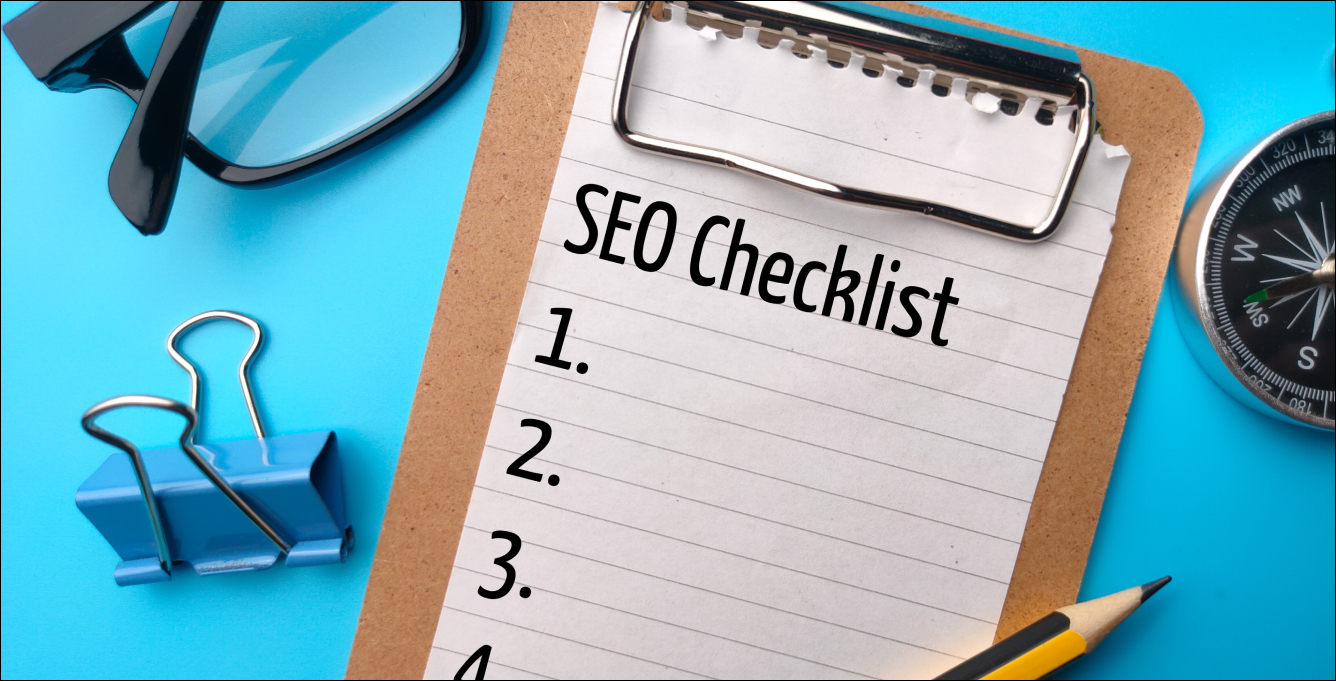 Let's begin with the basics! It actually includes setting up your online store. Well, it doesn't only mean buying a domain and getting the design ready. It's much more than that!
Purchase a Custom Domain
You need to go for a Shopify domain such that it has its own identity in the market. Moreover, it helps build trust with prospective customers.


Ensure that you choose a domain name that's related to your business niche since it will help you rank higher in the search results. Its configuration and setup are automated on Shopify.

Set Up Google Analytics
To set up your Google Analytics, click on "Start for Free". Set up your account and a tracking code such that google can collect the site's data.


Next, connect Google Analytics to your Shopify store. Let's learn how to

connect your store to Google Analytics

in Shopify Help Centre.

Set up Google Search Console
Shopify automatically generates a sitemap file for all online stores. Submit that to Google through your Webmaster tools. Sitemaps tell search engines about your site's organization.


You can use Google webmaster tools for checking any crawling issues on your Shopify store. If you're alerted about any issues or issues, fix them immediately such that your customers get a seamless shopping experience on your Shopify store.

Consider SEO Tools
Shopify has in-built tools that can optimize your store's content for SEO. Some things are taken care of automatically, but you need to add other SEO apps to your store such that it gets better rankings on SERPs.


Some of the most recommended Shopify SEO apps are;

2. ON-PAGE SEO CHECKLIST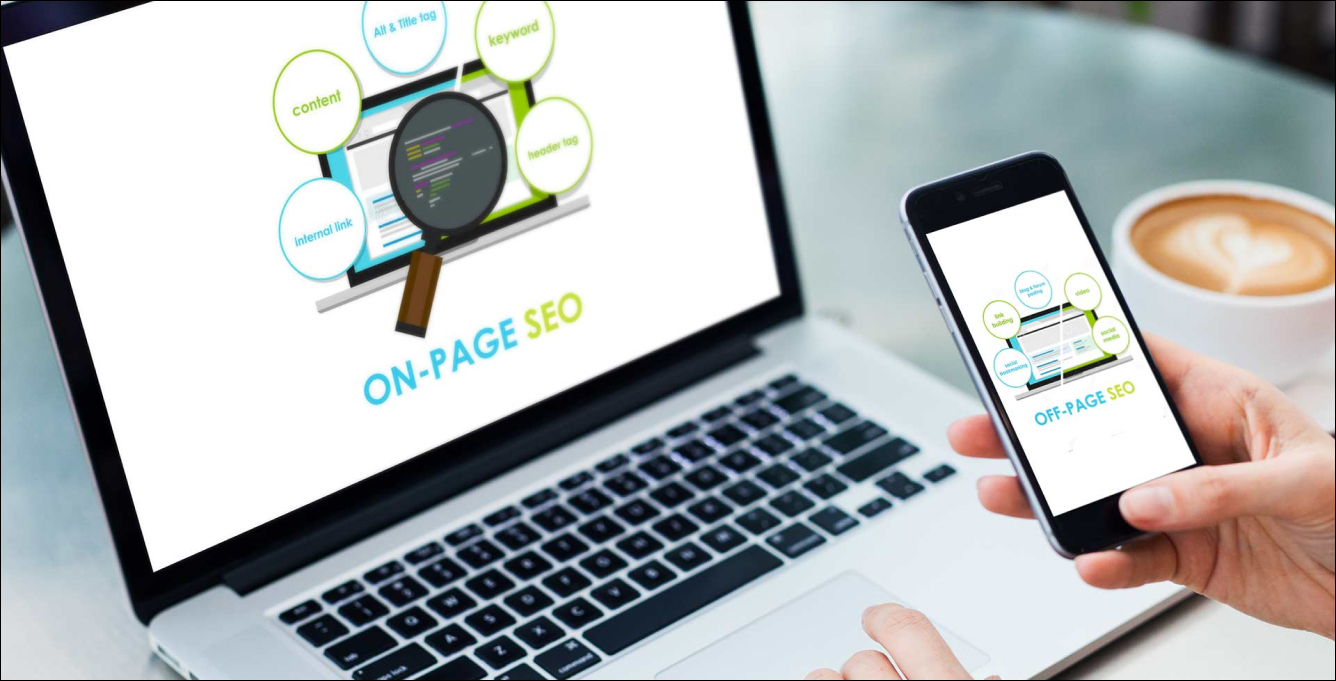 Getting your web pages ready to obtain better rankings requires effort and time. It's important to outstand your competitors on SERPs. So, let's follow the on-page SEO checklist to ensure that product page optimization takes place properly.

Conduct Keyword Research
Use keyword research tools like Google Adwords, Moz, Keyword.io, and more to get keyword ideas related to your business niche. Keep in mind that you finalize keywords that are high in volume and low in competition.


Alternatively, know that individual product pages rank for different keywords. Thus, broaden your search related to the products. Also, discover long-tail keywords such that they can be used in the content.

Optimize your Webpages


Below are some important things that you need to mind while optimizing your web pages:

Make sure that you use only one H1 tag on a page.

Keep the page titles under 60 characters only, do not exceed beyond it.

Keep your meta descriptions under 150 characters and include call-to-actions.

Try to add a keyword to your page's URL.

Ensure that the images have good alt tags and filenames.


Add schema markup to your product pages.

Create a Content Marketing Strategy


Here are some tips that you can take advantage of while creating a content marketing strategy:

Consider the questions that customers may ask and include that in your content.

Add finalized keywords to the content.

Ensure you write original and detailed product descriptions.

Add product reviews to your product pages.


Aim to write informational blog posts related to your industry.

3. OFF-PAGE SEO CHECKLIST

Link building helps build your domain authority in the eyes of search engines. It is a key factor that decides how competitive your e-commerce website is when trying to gain ranking for a particular keyword.

Plan a Link Building Strategy
Search engines use the number, quality, and relevancy of links as ranking factors. It helps establish trust from the search engine's perspective.


According to SEO experts, you must approach publishers or other sites in your industry to build backlinks to your site. You can ask them to add links to their site and thus add value to your site.

Analyze Your Competitor's Links
With the help of SEO tools like Moz and Ahrefs, you can discover what sites and pages are linking to your competitors.


Finding out these can help you come up with exciting ideas to work on. This will also help you earn a high-quality link to your site.

4. TECHNICAL SEO CHECKLIST

Technical SEO ensures that your Shopify store works well in this competitive world. So, let's get to know what is included in the technical SEO checklist for your Shopify store.

Check its Mobile-Friendliness
If your store pages load slowly or the site isn't mobile-responsive, the search engines don't rank them higher in the search engine rankings.


Thus, check if your store is mobile-friendly and loads quickly on all devices. If you aren't sure if your site is mobile-friendly, use the

Mobile-Friendly Test

to judge that!

Ensure Your Store Loads Fast
No doubt, search engines use speed as a ranking factor.


Check your site through

PageSpeed Insights

to know if your site's speed is good. Moreover, you'll get Google's recommendations on how you can improve your site's speed.

Fix Duplicate Content
Duplicate content means similar content on two different URLs. It creates difficulty for search engines to prioritize a page for ranking. Product and collection pages are the most common pages where duplicate content can be found.


If you have duplicate content, either you can create unique content for a page or use a canonical URL. It can help Google know which page should be prioritized.

Optimize the URLs
URLs play an important role in SEO. That's because it tells search engines what your page is about. And because both search engines and customers go through your URL, thus, you must follow certain practices:


Ensure the URLs are readable

Use hyphens for separating words not underscores


Include targeted keywords in the URLs

5. LOCAL SEO CHECKLIST

If you're running a brick-and-mortar store along with a Shopify store, local SEO plays a huge part in your optimization strategy. That's because it helps customers in your area discover your business and know where your physical store is located.

Set up Google My Business
For local businesses, Google My Business is an excellent SEO tool. Using it, you can let your customers discover your store across Google search and Maps.


Head up to the

Sign-Up page

and enter basic information about your business such as Name, Category, Location, and Contact Details.

Fill Contact Page Thoroughly
For local businesses, the Contact page plays an important role in building trust and credibility amongst customers.


Ensure that your Contact Us page provides visitors with important information such as name, address, email, visiting hours, and phone number.

Create City-Specific Landing Pages


If you run physical businesses in various cities, create city-specific landing pages for each city. This makes it easier to get ranked on SERPs without having to build a different website for each location. 

Conclusion

Undoubtedly, SEO offers an outstanding way of cutting down customer acquisition costs. Thus, it is always suggested that you learn and follow the basics of Shopify SEO since it can help outperform your competitors.

SEO Optimization on your Shopify store can drive more organic traffic and revenue. Also, it will help improve user experience in your store, which will result in enhanced rankings for your Shopify store in SERPs.

To get the most out of your Shopify store, follow this SEO checklist religiously. Through this, your store will be rewarded by search engines and get more traffic and ROI.

If you're facing issues while following this checklist, let us know in the comments below. Our Shopify SEO professionals will get back to you as soon as possible.

Your next read?

Want to know how you can optimize your product pages on Shopify? Check out our blog!