7 Tips to Boost Sales of your Shopify Store 2022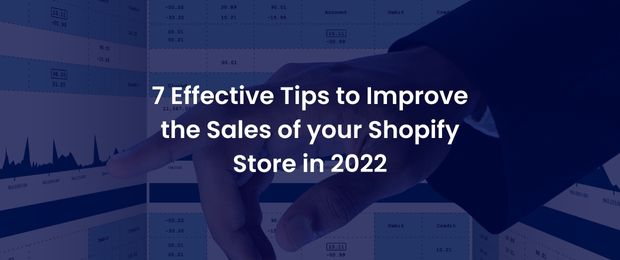 Building a Shopify store is not only the step required to create an impact in the e-commerce industry. There are other vital steps as well that you need to consider!
The other set of challenges that comes along with it is developing an exceptional product base, finding the right apps, driving traffic, and increasing sales to your Shopify store. For many e-commerce stores, the biggest reason why they fail to achieve their goals is that they don't align their strategies with their customer's needs and preferences.
If we talk about top Shopify stores, they have many things in common those are, the apps they use, their top-notch quality designs, unbeatable customer experience, and a winning strategy.
The e-commerce industry is only getting competitive day by day, and thus, new Shopify store owners have to use techniques and tactics to give tough competition to them.
According to the statistics, e-commerce revenue is estimated to grow by around $6.5 trillion by 2025. Now the question that comes here is, how would you get some part of that?
In this blog, we'll talk about how you can drive sales to your Shopify store. But first, let's know why your online store might not be able to turn traffic into sales. 
Reasons Why There are No Sales in your Shopify Store
Running an online store is not as easy as it seems to be. Some existing online stores attract traffic, but the sales aren't forthcoming. If this is the case with you, you need to put yourself in the shoes of your prospective customers.
You have got people to get in your store, but they aren't making any purchases. Why is that so?
Below are some reasons why there are no sales in your Shopify store.
Poor Navigation:

When a visitor visits your online store, he or she must find it easy to get what they are looking for, and thus, proper navigation should be your priority. Make it as simple as you can such that they get the product faster.

Not Mobile-Friendly:

Today, more and more use their mobile phones to shop. Thus, work on making your online store mobile-friendly such that you don't miss out on valuable traffic that can get converted to buyers.

Product Descriptions:

The reason why people have landed on your store is the products. So, if you haven't put in efforts to educate your audience, they have no reason to stay on your site and make purchases.

Low-Quality Images:

Your product images say a lot about your offerings, and these play an important role in product marketing. Make sure you post high-quality images on your Shopify store such that your shoppers can get a feel for what you offer.

Store Design:

If your store's look and feel match your competitor's, it will get forgotten soon. Thus, work con creating custom store pages such that you leave a long-term impression on your visitors. Custom design your store and make it look good.

Wrong Audience:

Chances are that you would be attracting the wrong set of audiences to your Shopify store. It could be because of a misleading SEO strategy or a wrong paid ad strategy, you need to find the right shoppers to buy your products.

Lack of Trust:

Today's customers have become smart to avoid scams and misleading content. So, they look for reasons to trust the brand. To make your shoppers trust your brand, display customer reviews and social media proofs in your online store.

Wrong Messaging:

If the SEO and paid ad strategy send all your traffic only to your homepage, this could be a disservice. You must understand the mindset of different audiences such that you can redirect them to particular landing pages with specific messages.
Now that you're well aware of what might be causing issues to gain more sales, let's get straight into the tips you can use to improve the sales of your Shopify store.
7 Effective Tips to Improve Sales on Your Shopify Store
Whether you already own a Shopify store or are new to the e-commerce industry, building a powerful strategy to gain sales in your store is essential.
While you create a Shopify store, you'll have to do a bit more than just sit idle and waiting for the buyers to come through and makes sales.
Below are some tips that can help you drive traffic and sales to your Shopify store and thus increase the conversion rate.
1. Increase Email Signups
Now that you already have good traffic to your store, you want to gain as much value from it as possible. And that's perfectly fine that you can't convert each visitor into a customer. Still, you can allow them to convert!
Once you get their email or phone number into your database, you can now start to market your offerings to drive sales. Go for opt-in forms like popups, chat windows, and on-page fields. These can help you to drive conversions!
Be careful of the pages where you add popups to. If we see from the customer's perspective, placing popups on the checkout page may affect their intent to purchase. So, try to include popups on your homepage, product pages, collection pages, and other educational pages.
2. Optimize your Product Pages
Almost 88% of online shoppers admit the fact that product image and descriptions influence their purchase decision. Thus, if you wish to generate more sales on your Shopify store, ensure that you take these factors into account.
Other than product images and descriptions, you can even consider adding videos to your Shopify store such that people get a detailed look at your product.
Therefore, you must consider optimizing product pages such that you convince and encourage customers to make a purchase decision from your store.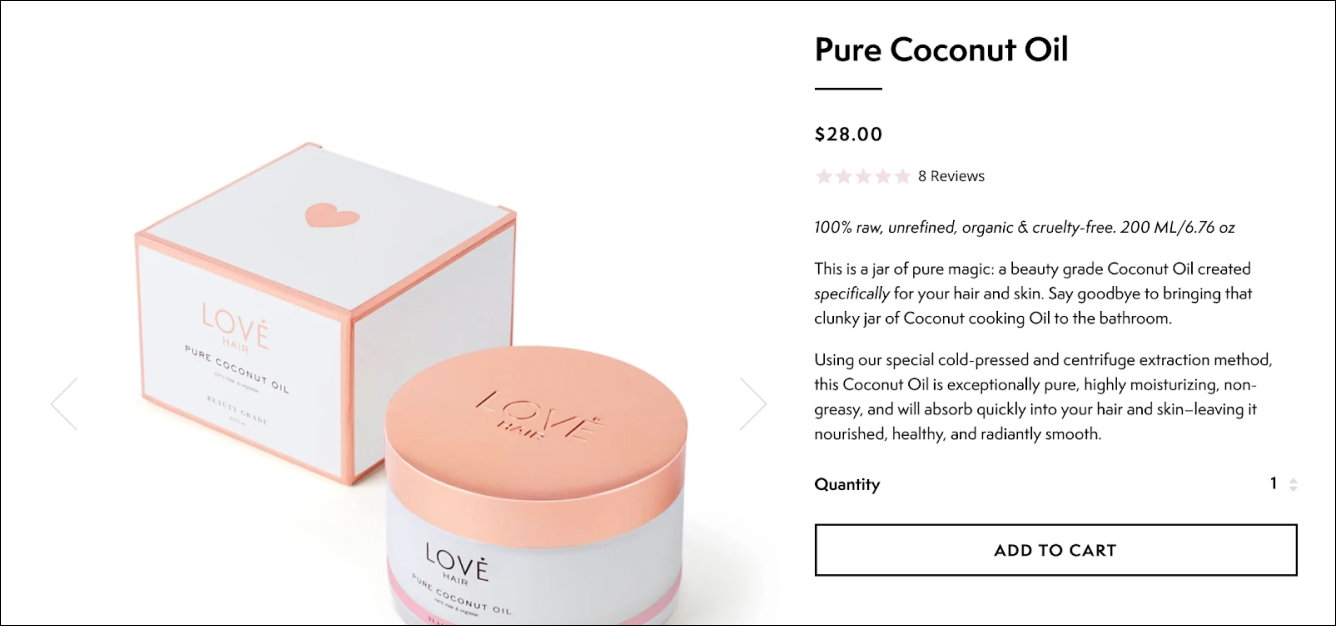 3. Create Email Marketing Campaigns
With your lead-capturing strategy ready, you can now start to create email marketing campaigns that can keep your business on your visitor's minds and help drive sales.
For every additional buck you spend on your email marketing campaign, the ROI you can expect is around 45 times. So, don't ignore your email marketing efforts at any cost!
To make full use of the email list, develop an e-commerce marketing strategy that depends on segmentation and drip email sequences.
Segmentation enables you to have a word directly with your customers to increase the likelihood of conversion. On the other hand, email drip campaigns include:
Welcome emails

Browse abandonment reminders

Post-purchase emails

Cart abandonment reminders

Product launches
Keep in mind you don't send too many emails to your customers as they will end up staying in their spam folders. Using the right email strategy will ensure higher conversion rates on your Shopify store.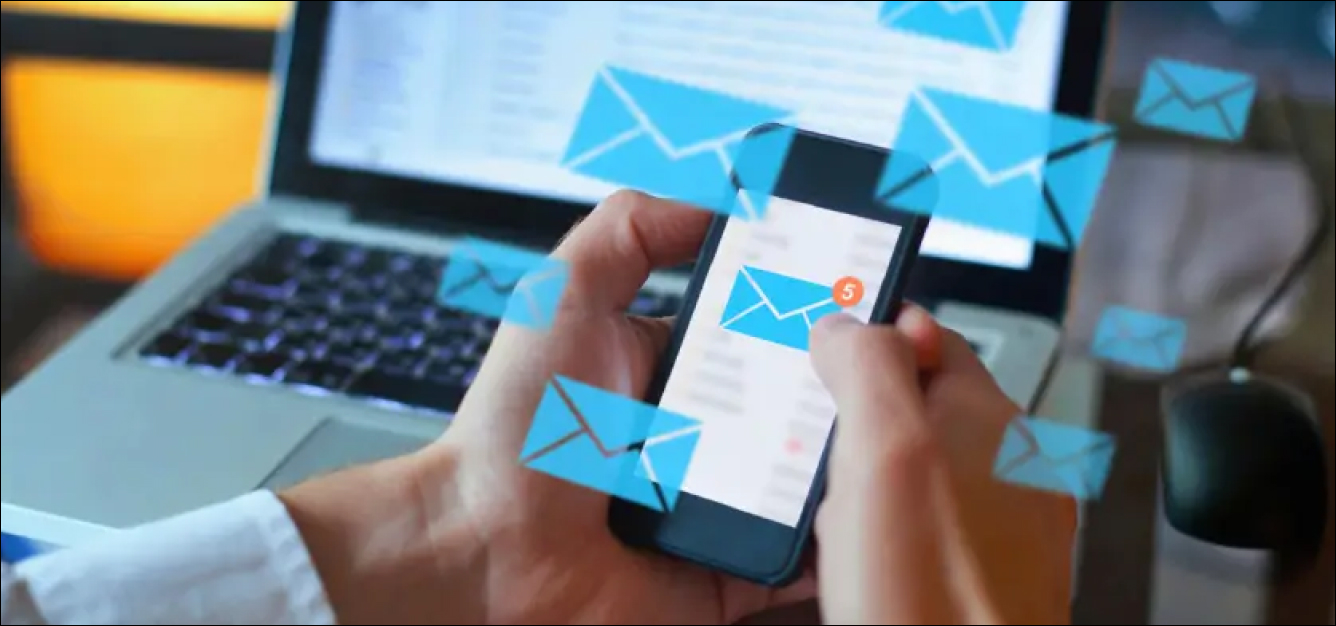 4. Invest in Social Media Marketing
A great e-commerce marketing strategy isn't completed without a strong social media presence. For new as well as existing e-commerce brands, social media platforms like Facebook, Instagram, Pinterest, Twitter, and more act as powerful marketing tool.
In the coming years, its global user base is expected to reach around 1.5 billion. Thus, you need to work on building and creating a strong user base such that you reach your prospective customers.
With Facebook, you can achieve great success there as well by interacting with the Facebook Groups, it will help you enhance brand awareness.
If you post consistently, you can start to build followers and brand awareness along the way. You've already educated your prospects about great content on your social media channels, and when they land on your Shopify store, they're ready to make a purchase.
5. Use SEO to Drive Traffic
Getting loads of traffic to your store is no less than a dream. With SEO, that dream can soon turn into a reality. But for that, you need to put in initial efforts to reap the benefits.
Shopify already offers you great built-in settings to create SEO-friendly pages. It ensures that your homepage, product pages, collection pages, blog pages, and more are indexed and findable on search engines.
Other than these internal pages, you can also build a great content marketing strategy like creating and posting blogs on other channels as well and target the most relevant keywords of your niche. These rank well on search engines and answer what your customers are asking for search engines.
6. Create High-Converting Landing Pages
Once you've developed a strong strategy for getting traffic to your Shopify store, next you need to work on developing particular landing pages such that your prospective customers reach where they want to.
Include some of the useful features in your landing and make it a successful one:
An engaging headline

A compelling call to action

Powerful images & design

Clear features & benefits

Social proof
Create a landing page that can serve your unique audiences with what they are looking for in your online store. Imagine yourself in the customer's shoes and create high-converting landing pages.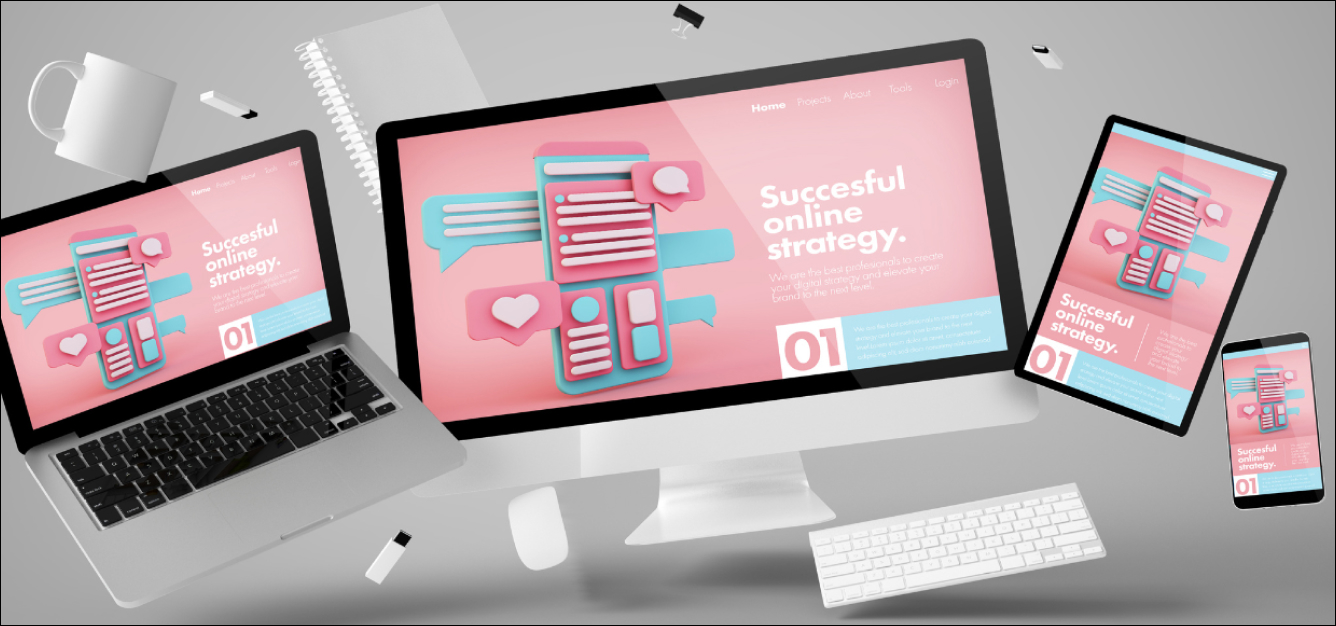 7. Earn Trust With Social Proof
While you'd think that your customers are making their purchase decisions based on your marketing tactics and strategies, the fact is that they follow their fellow customers.
Adding testimonials and reviews of your happy customers to your store can help convince the audience. Showcasing user-generated content on your store can help potential customers to build trust in your brand.
One of the popular ways of UGC is your customers use or wear your products in their daily life. You can add them to your store. Thus, social proof is one of the best ways of encouraging customers to make purchases from your store.
Moreover, if you've been featured in the publications, that's an opportunity for you to add logos or screenshots to your store and gain the trust of your customers.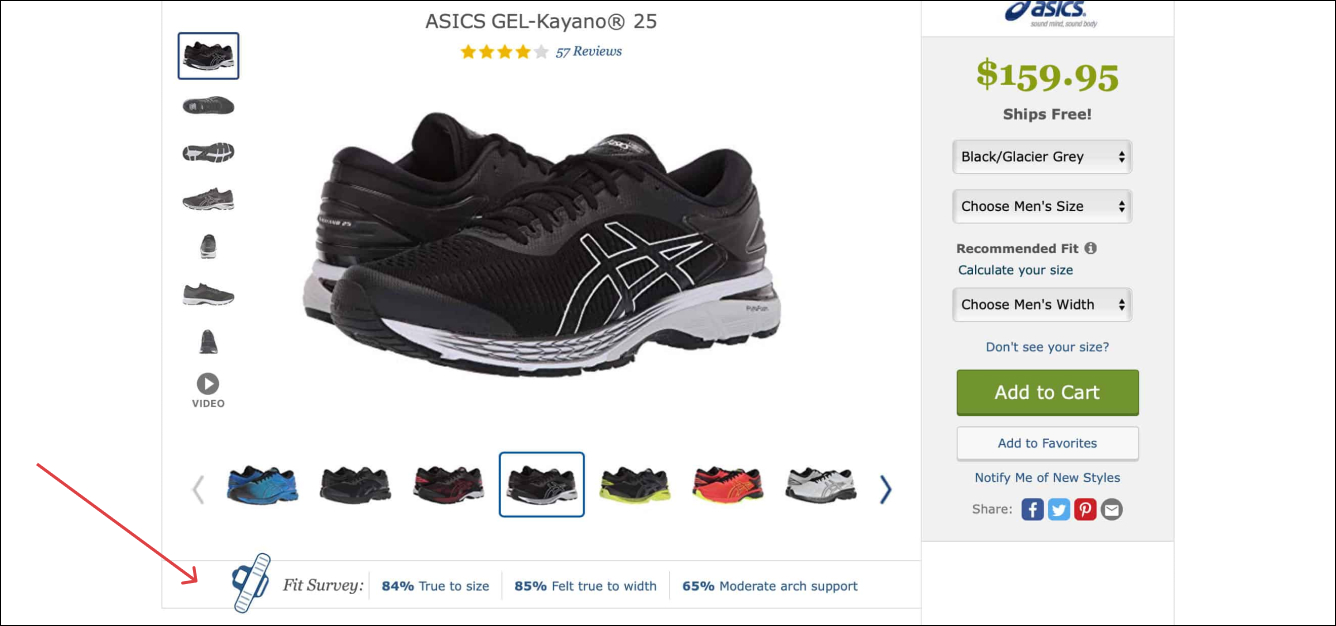 8. Showcase Your Customer Reviews
As mentioned above, buyers trust other shoppers to influence their buying decisions. Reviews from your past customers are proof of how good your products are.
According to the latest study, 55% of shoppers reveal that reviews play a crucial role in enhancing the online shopping experience.
Taking advantage of this study, ask your customers and add the reviews to your Shopify store. You can even use the positive reviews in the customer testimonial sliders to build trust in your brand.
Many apps help you ask for reviews from your customers and display them across your online store. The two best Shopify review apps are Shopify's Yotpo and Product Reviews. These make adding reviews easy to your online store. 
9. Add a Chat Bot
Adding a chatbot feature to your Shopify store can help boost the conversion rate by 8% to 20%. Customers may have some questions while shopping online, thus, providing them with a quick response can benefit your business.
So, if you aren't using a chatbot on your store, it is now time that you get started with it!
Adding a chatbot means investing in automating customer support. But with this feature, you can easily generate more sales on Shopify, hence, it is worth considering.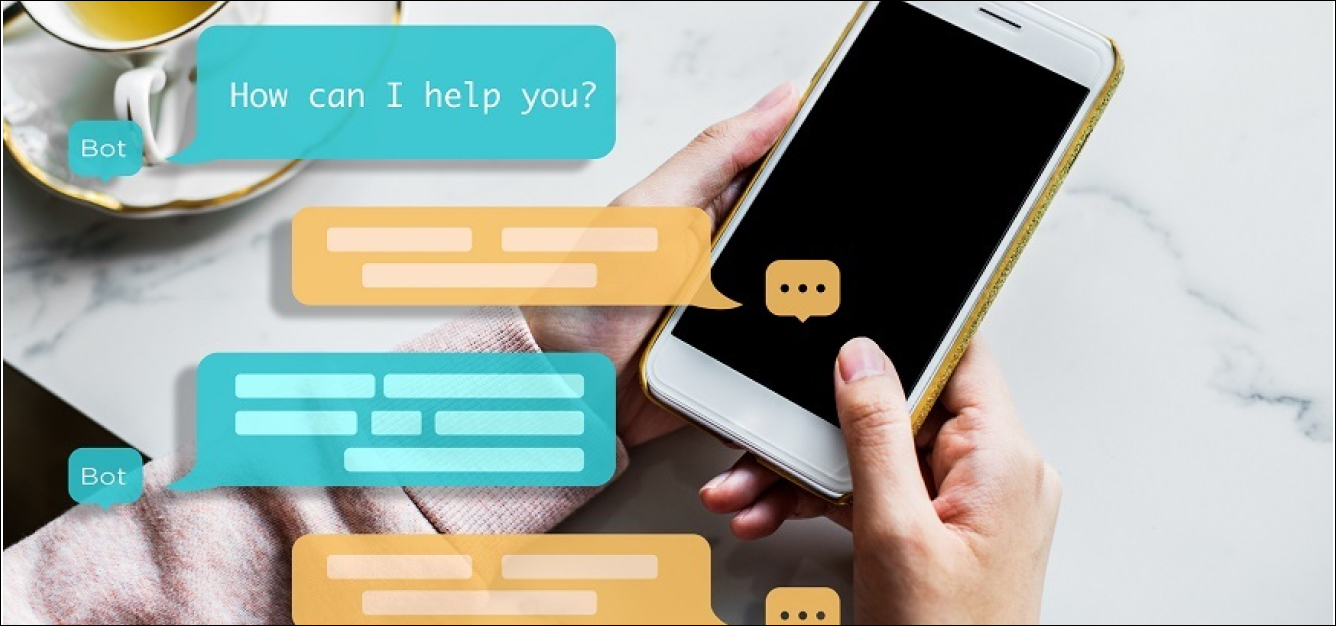 Best Shopify Apps to Increase Sales of Your Shopify Store
Improving conversion rates involves encouraging visitors to take action, which can encompass a range of actions leading up to and including making a purchase.
Such actions may comprise subscribing to your email list, clicking on a coupon offer, adding an item to their cart, or clicking the checkout button.
To boost sales on your Shopify store, check out the following best Shopify apps that can increase conversion rates like crazy.
OptiMonk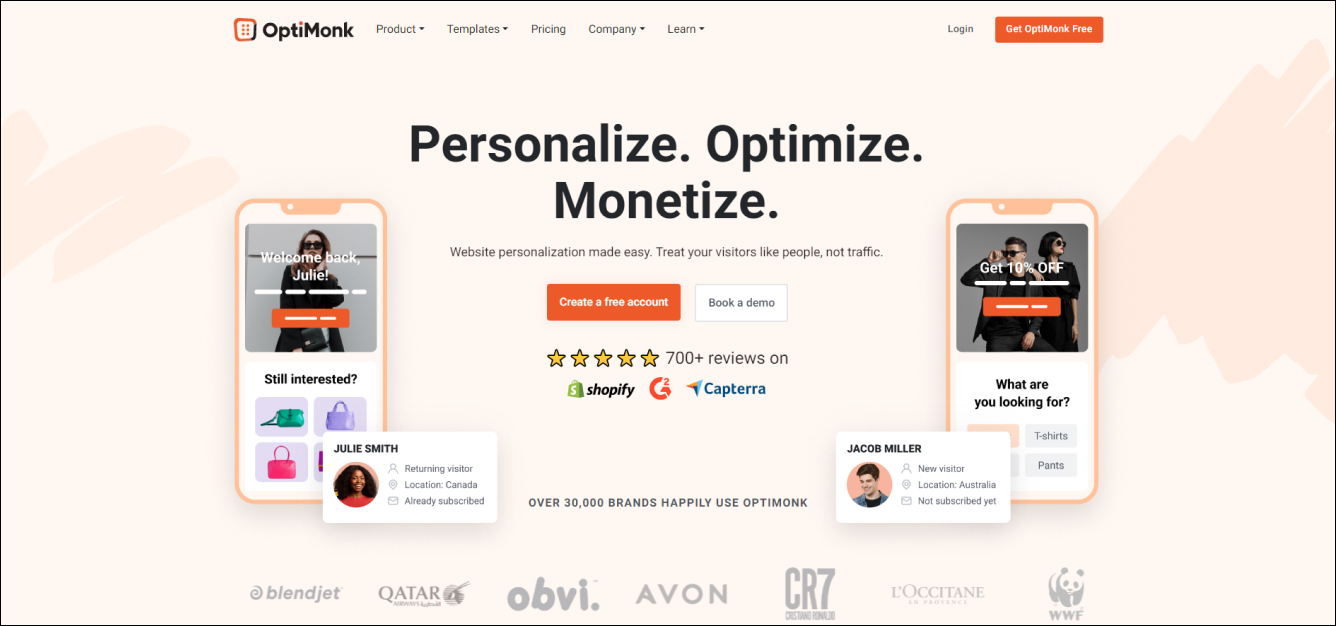 OptiMonk is a Shopify app that helps eCommerce store owners optimize their conversion rates by displaying targeted popups and messages to website visitors.
The app offers a range of tools to create and customize popups, bars, spin-to-win wheels, and other types of onsite messages that can be triggered by specific user behaviors, such as exit intent or time on the page.
With OptiMonk, store owners can create personalized messages that appeal to their visitors' interests, preferences, and behaviors, based on data from their Shopify store and third-party integrations.
Price:
Free Plan
Essential – $39/month
Growth – $99/month
Premium – $249/month
Key Features:
OptiMonk provides an intuitive drag-and-drop editor to create and customize different types of popups, bars, spin-to-win wheels, and other types of onsite messages.
This app allows users to target specific segments of visitors based on their location, device, behavior, and other attributes.
It can detect when visitors are about to leave a website and display a targeted message or offer to encourage them to stay or complete a purchase.
It includes built-in A/B testing tools to experiment with different variations of messages and popups and measure their impact on conversion rates.
This app provides real-time data on the performance of onsite messages, including conversion rates, revenue generated, and other metrics.
Recart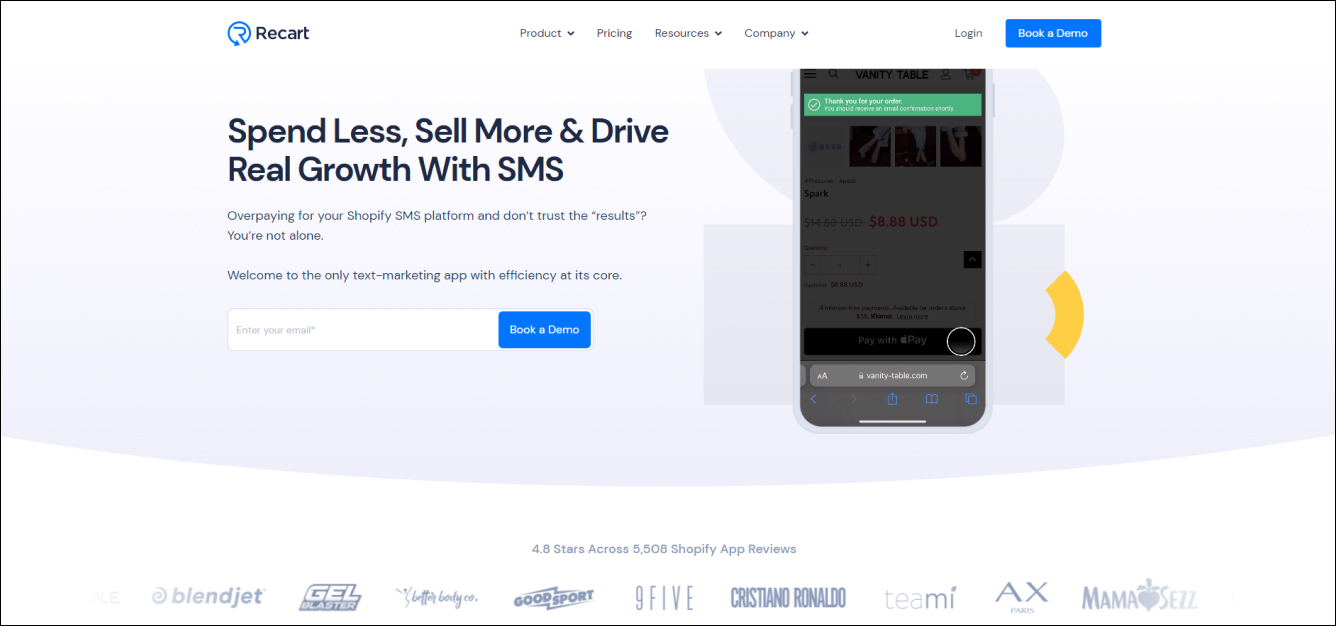 Recart is a Shopify app designed to help eCommerce store owners increase their sales by engaging customers through targeted Facebook Messenger campaigns.
The app integrates with Facebook Messenger to enable merchants to create automated messages and campaigns that can be sent to customers.
Price:
Free Plan
Starter – $299/month
Pro – $499/month
Scale – $999/month
Key Features:
Recart can automatically send personalized Facebook Messenger messages to customers who abandon their carts, encouraging them to complete their purchase and offering incentives such as discounts or free shipping.
The app can send automated order confirmation and tracking updates to customers via Facebook Messenger.
It enables users to create targeted Facebook Messenger campaigns based on customer behavior and preferences.
It includes a Messenger chatbot that can answer common customer questions, such as shipping and returns policies, and guide customers to relevant products or content.
The app provides real-time data on the performance of Messenger campaigns, including open rates, click-through rates, and revenue generated.
Klaviyo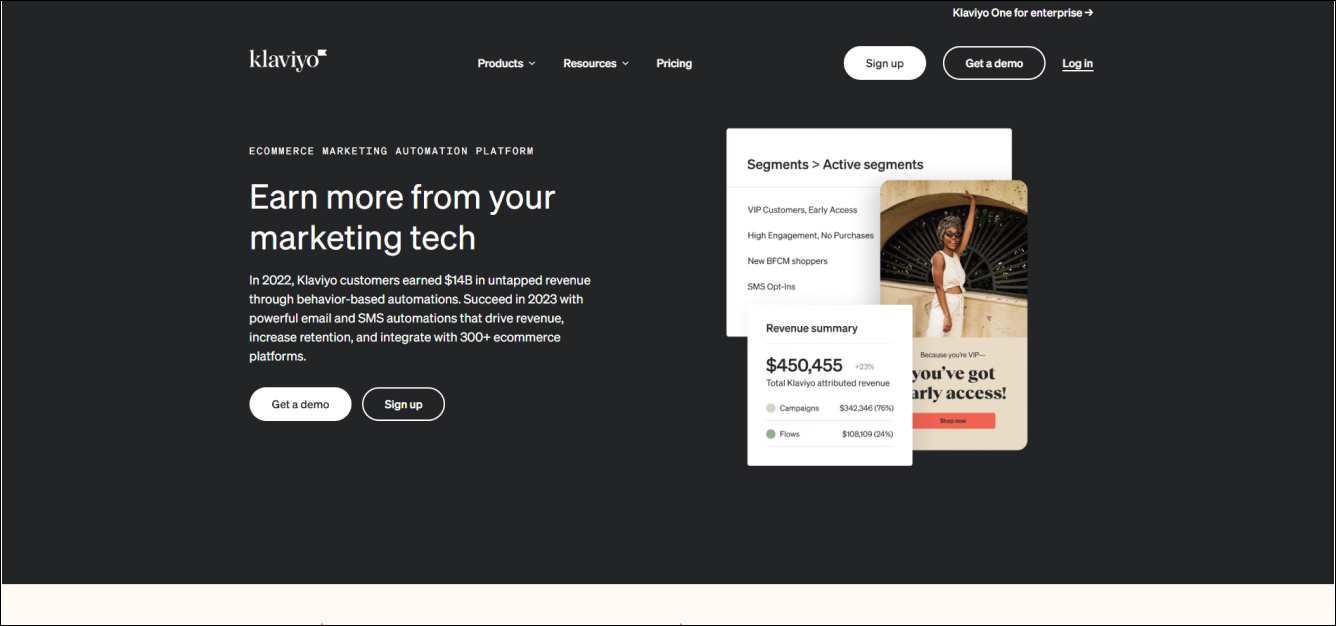 Klaviyo is a Shopify app designed to help eCommerce store owners increase their sales by creating and automating targeted email marketing campaigns.
The app integrates with Shopify to enable users to segment their customer base and send personalized emails based on customer behavior, preferences, and purchase history.
Price:
Email – $20/month
SMS – $15/month
Key Features:
Klaviyo provides an intuitive drag-and-drop editor to create and customize email templates, including newsletters, promotional emails, abandoned cart emails, and more.
It enables users to segment their customer base based on behavior, preferences, and purchase history, and create targeted email campaigns.
The app includes pre-built email flows, such as welcome series, abandoned cart recovery, and win-back campaigns, that can be customized and automated.
It integrates with a range of eCommerce platforms, social media channels, and other tools to enhance its functionality.
The app provides real-time data on the performance of email campaigns, including open rates, click-through rates, and revenue generated.
Key Takeaway
You don't have to follow every point of this post to see huge results on your Shopify store. Always start with small steps and proceed from there.
Every business on the web is different from that of its competitors, and the implementation of the strategies varies differently. One of the crucial things you can do on your online store to notice positive changes in your store is to listen to your customer's needs and preferences and work accordingly.
All the strategies mentioned in the blog can be implemented easily, so all you need to determine is what works best for your customers and your store.