5 Tactics to Redesign Your Shopify Store
Are you wondering when it is the right time to redesign your Shopify store? If you're looking forward to redesigning your Shopify store, you'll want it to start sooner or later. After all, you want to improve your online store when peak season hits.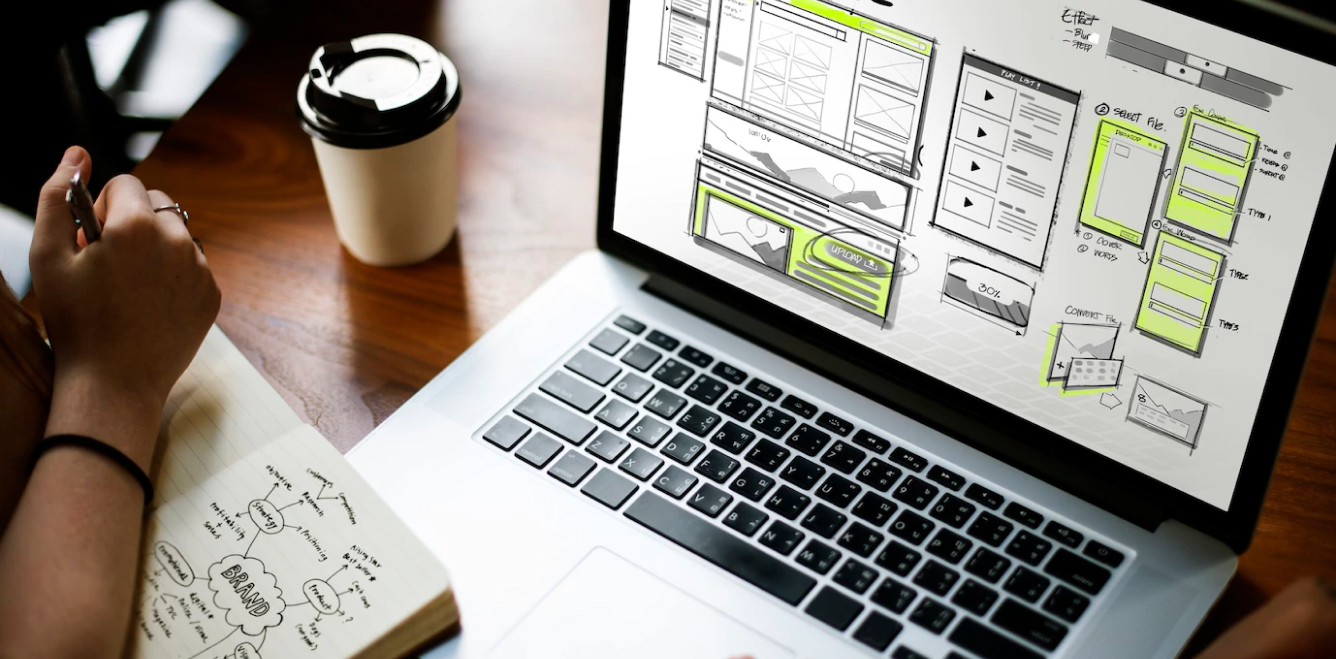 Imagine you and your friends wanted to sell customized clothing online. You got a website designed, but it didn't help you! Neither it was mobile-friendly, nor it was generating enough leads or conversions. You started to work on it and came to the conclusion that you need to get your Shopify store redesigned.
Shopify redesigning isn't as simple as you think it to be. You need to put in extra effort to create the online store you want, and that's what this blog is all about. Below, you'll find 5 design tactics that you need to keep in mind before redesigning your Shopify store.
Is It Now The Perfect Time To Redesign Your Shopify Store?
The first and foremost step that is involved while proceeding to redesign your Shopify store is by answering the question – is it the right time to redesign?
What's meant by Shopify redesign? Is it to redesign the store every year and change the outlook for the users? Well, it's not what it meant. We listen to people saying that freshness is a factor that can attract many visitors to the site, but they don't understand that they meant to update the content, not the design. If you change or redesign the site now and then, it can turn users off, if they don't enjoy the new UI or UX.
Thus, there are many reasons to go for a new Shopify redesign. For example:
Your current site design isn't mobile-friendly.

Your current site design is too slow to load and is overloaded with many apps, banners, and unwanted software.

Your current store design looks shabby, and cluttered, and offers a bad user experience to the users.

Your site's current theme shows errors, and it costs you more to get the issues fixed.

Your niche's competitors have modern and advanced designs that make your site look old in comparison.

Your current store's design lacks various features and functionalities that a modern user expects from a Shopify store.
Every Shopify store owner needs to keep it updated with modern features and should plan toward integrating new features through apps. On the other hand, if your store supports an old theme, it fails to integrate the new features. Also, one can't update their back-end infrastructure easily.
Let's get straight to the question now, are you proud of your current web design? Are you not happy to share it on your business cards, email signature, or while showcasing it to the parties? If yes, then this is one definite sign that you must get your Shopify store redesigned!
Why Do You Need to Redesign Your Shopify Store?
Redesigning your Shopify store can be necessary for various reasons, which can ultimately lead to better performance, improved user experience, and increased sales.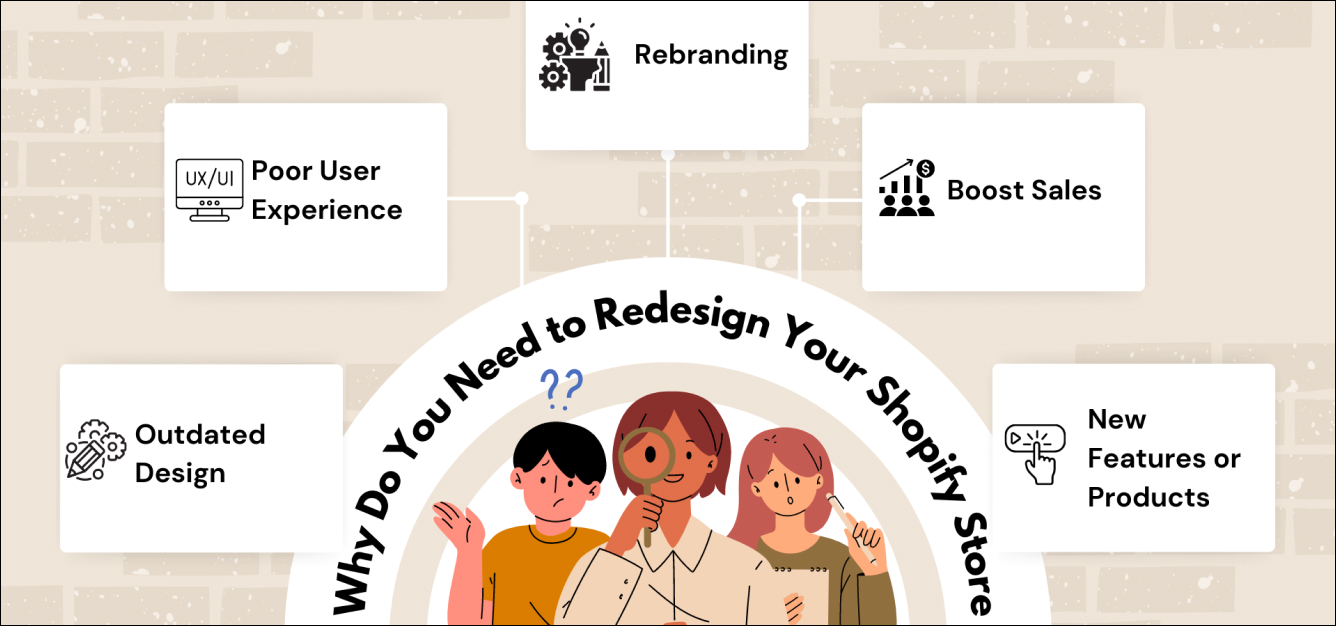 Here are a few reasons why you might need to redesign your Shopify store:
1. Outdated Design
If you are in a situation where your store's appearance and functionality are no longer aligned with current web design trends, user expectations, or the standards of your industry, then you may need to consider a Shopify redesign.
An outdated design might also reflect poorly on your brand, suggesting to potential customers that your business isn't keeping up with the times. Moreover, outdated designs often lack sleekness and efficiency and potentially drive away customers.
Therefore, redesigning your Shopify store is crucial to ensure it stays appealing, competitive, and user-friendly in a constantly evolving digital landscape.
2. Poor User Experience
It means any aspect of your Shopify store that makes it difficult or frustrating for customers to navigate, browse, or make purchases. This could include slow page load times, complex checkout processes, unclear product descriptions, or a design that isn't mobile-friendly.
Users are more likely to leave your website without buying something and may never come back if they find it difficult to use or unclear.
Redesigning your Shopify store to improve the user experience, therefore, can enhance customer satisfaction, increase sales, and boost your store's overall performance.
3. New Features or Products
If you've decided to launch a new category of products, your current site design may not accommodate this expansion efficiently.
Similarly, if you want to add additional services like a chatbot, client evaluations, or tailored recommendations, a redesign can be necessary to ensure seamless integration and improved user experience.
The objective is to make these new features and goods accessible to clients in a way that encourages interaction and boosts revenue.
4. Boost Sales
If your store's design is outdated or doesn't provide an optimal user experience, it could be hurting your conversion rates. Customers today value ease of use, clear product descriptions, appealing visuals, and smooth checkout processes.
A well-planned redesign can improve all these aspects, making your store more attractive and intuitive for users. You may raise the likelihood that customers will buy by improving their shopping experience, which will increase sales.
Furthermore, a fresh, new look can reengage existing customers and attract new ones, leading to additional revenue growth.
5. Rebranding
When your business undergoes rebranding, it's essential to redesign your Shopify store to align with the new brand identity. This ensures consistency across all customer touchpoints, which is crucial for building brand recognition and trust.
For example, if your new branding includes a different color scheme, your Shopify store should reflect these changes to provide a unified brand experience.
By effectively implementing your rebranding in your Shopify store redesign, you can reinforce your new brand identity and ensure a seamless transition for your customers.
Important Design Tactics That You Can Use to Redesign Shopify Store
Your approach to redesigning your Shopify store tells a lot about the success of your store in the digital world. One of the biggest mistakes that people commonly make is to focus on unnecessary design elements and ignore the necessary ones. This blog offers you the best Shopify store redesigning tips that can ensure you focus on other important things.
Here's everything you need to know.
1. Choose The Right Theme For Your Store
First things first, select the right theme for your Shopify store. The theme you're going to choose acts as the backbone of your store and directly affects the user experience, look, and feel of your site.
Shopify Theme Store offers a wide range of themes, each with several style variations to get it personalized further. Some themes are free to use, while others come with a premium range of up to $140 – $180.
While you're searching for the theme to redesign your Shopify store, there are some questions that you must keep in mind are:
What kind of experience are you trying to offer your visitors or customers?

What kind of features or functionalities do you want on your Shopify store?

What your competitors are offering on their sites?

How do I want my products or services to be displayed?

What are my budget constraints for designing?
Once you get an answer to all these questions, you must next focus on deciding the typography and color scheme. Either way, you can get it customized later too.
Go through our blog to discover 15+ best Shopify themes for your Shopify store!
2. Avoid Creating Clutter
One of the most common mistakes people make while creating their e-commerce store is overloading it with too much information.
We understand that you want to display every product at your storefront, whether it's a plethora of information or the history of every product you crafted. Yes, there would be some customers who'll love to see the history of your brand. Still, you must figure out your top products and give them a particular place of honor on your site.
In the design and development world, too many of the details displayed on the site are referred to as "cognitive overload". You need to think from the customer's point of view and offer a seamless site experience. Offering too many options or information on the site may take a toll on their mind, and they would eventually decide to switch to your competitor's site.
Hence, emphasize more specialized products at one particular time. These could be whether bestsellers, promotional products, or even deadstock. Additionally, it would help if you told your visitors the difference between must-haves and want-to-haves.
3. Ensure Your Store Has Good Loading Times
While offering your products through a Shopify site, ensure that your site has good loading times. Otherwise, it can affect your business adversely if takes too long to load.
Every extra second your webpage takes to load reduces your conversion rate by 9%. Other than the customer experience, faster-loading sites get ranked higher on search engines. Thus, working towards improving your loading speed helps with both UX and SEO.
There are a plethora of factors that can weigh down the loading time of your Shopify store, still here are a few techniques that you can utilize to reduce the loading time:
Reduce the file size of your high-quality images by 50% without noticeably affecting the image quality.

Remove unnecessary widgets like widgets, apps, and other plugins that weigh down the loading time.

Sometimes, third-party themes can add to the site's weight, thus, contact your developer to see how you can improve your site's loading times.

Carousels take up the site's weight adversely. To make your site lighter, drop them off and use a perfectly-designed banner instead.
If you aren't sure of how you can work towards improving your lazy loading Shopify store, check out Google's free PageSpeed Insights tool. This tool will not only help you in analyzing the site's speed but will also offer you advice on how you can improve it.
Here's a blog that can help you improve your Shopify store's speed!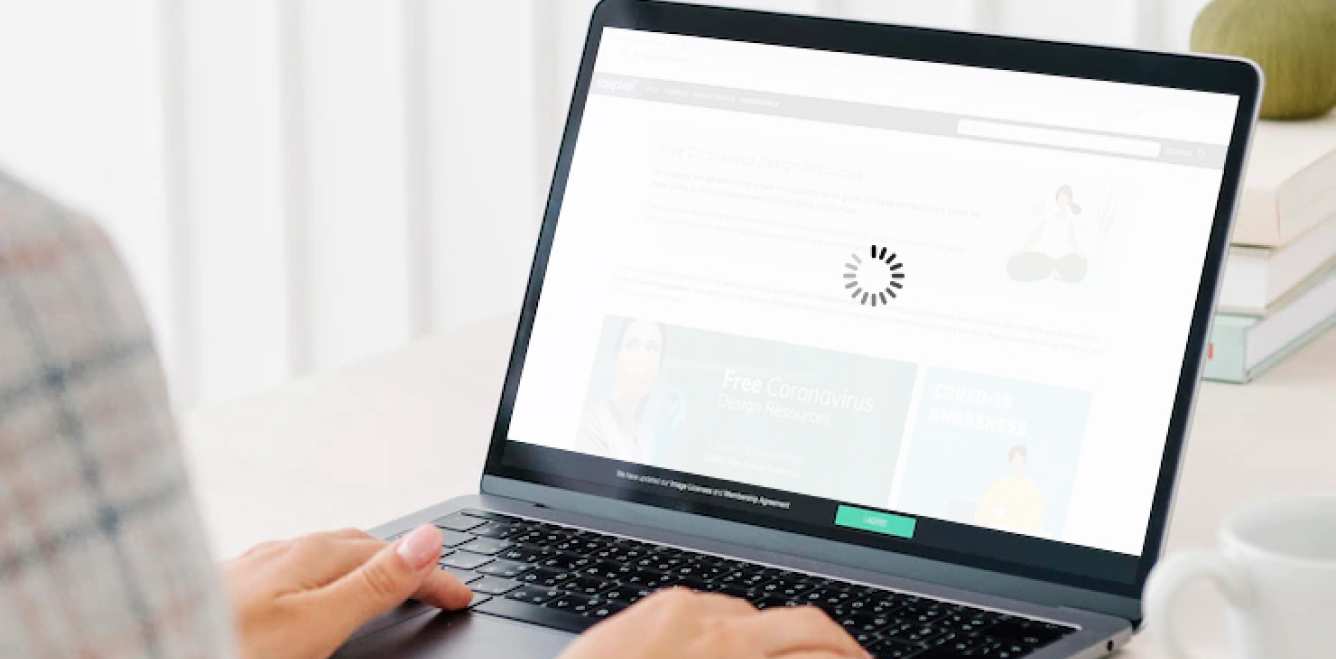 4. Add Elements To Connect With Visitors
When you're on the way to redesigning your Shopify store, create a track for the visitors to follow the links of your business. For this, you need to customize your Shopify store with the elements that can enable you to connect with your leads.
Here are the two most important elements that you must include:
First, include social media buttons. It will provide your prospects to follow your business on social media channels. This is one of the best ways of connecting your audience with your company.

Second, add an email sign-up bar on your store. This will help you capture the leads for your business. Get it designed with a call-to-action button that influences the users to sign up for your emails.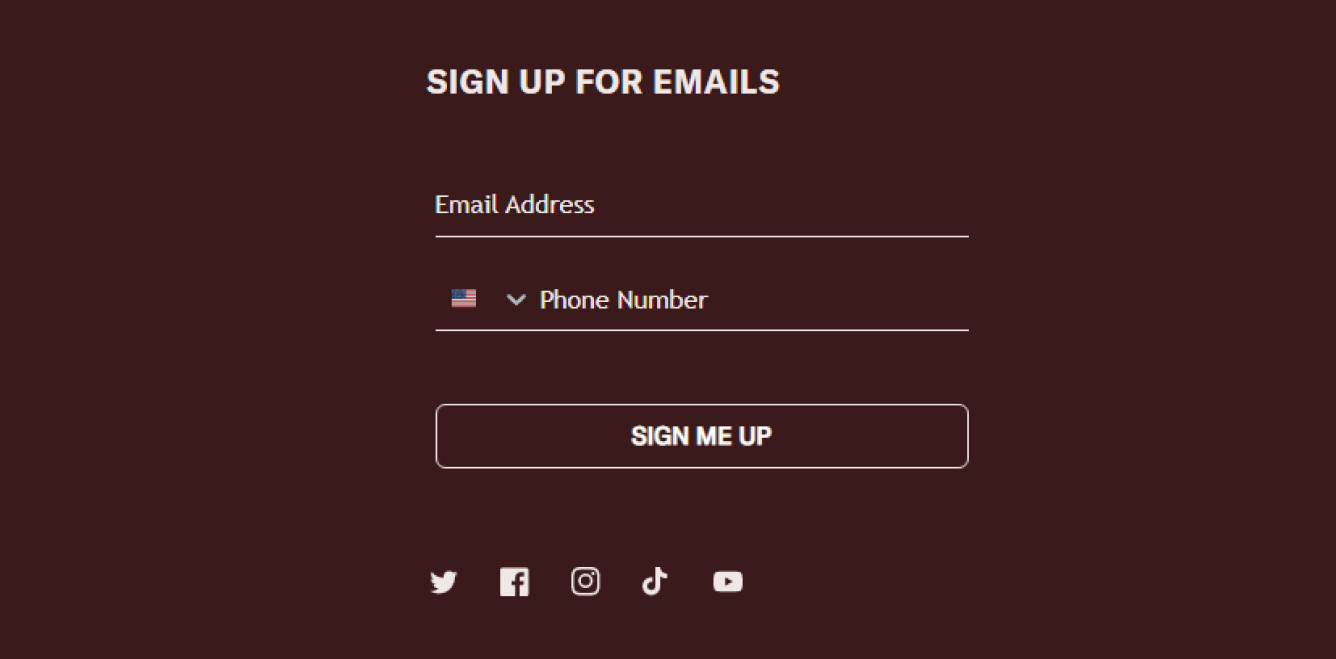 5. Tell Your Value Proposition At The First Place
One of the strategies that can be applied while redesigning your Shopify store is to display your value proposition. Why should your visitor stop by your site? There are only a few moments at your disposal to convince your visitors that they don't bounce off from your site.
Oftentimes it can be achieved through a quick headline on your home page. It is generally larger than other texts on the page, with a different font, color, and size. It helps draw attention faster and quicker!
Just like any other webpage, your tone says a lot about your offerings. If you stick to a simple heading, it will help you create a distinctive effect on the visitors. You must know that value proportions aren't slogans to be posted on the site. Value proportions are meant to improve your brand's identity.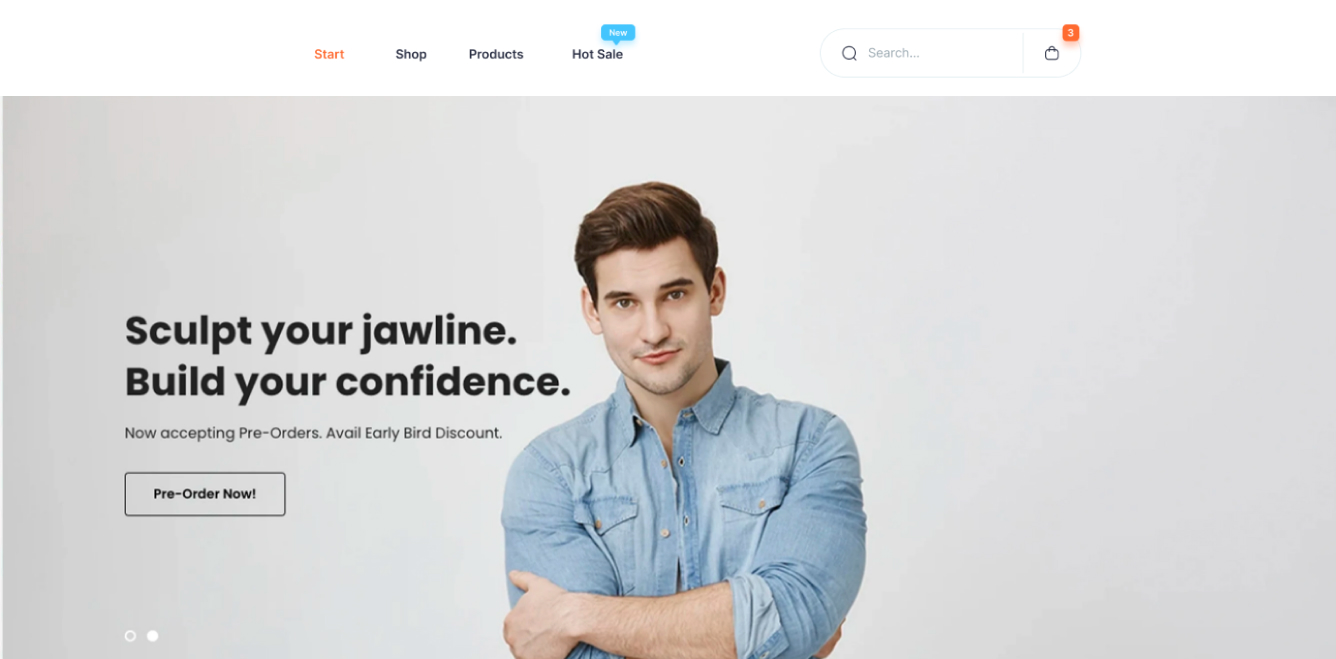 Bonus Tips
Redesigning your Shopify store can be a lot of fun, but things can take a U-turn if you experiment with fonts, colors, and widgets. To keep your Shopify redesign process smooth and seamless, here are some pro tips that you can keep in mind!
1. Always Keep Functions Over Form
No doubt, you can create an appealing store, but if it doesn't offer a smooth customer journey, you'll eventually see sales drop off. Thus, our Shopify experts suggest:
Keep high-quality product images while reducing their file size.
Choose themes available on the Shopify theme store over third-party websites.
Prioritize your store's speed on all devices.
Implement important features and functionalities in the store.
2. Keep Your Site Structure Simple
While it's tempting for one to display all the products and images in your store, it may end up trafficking the customer experience.
Obviously, you don't want to clog up your site with too many details and no customer would entertain a messy Shopify store.
Instead, keep it simple and easy for the customers to experience great in your store.
3. Test Everything
What if you come to know that you could boost sales in your store by just changing the CTA button color from blue to red?
While you've launched your site with a particular design, graphics, or colors, there's no way that can help you judge whether your site is performing well.
That's where A/B testing comes into play. It will help you determine everything you did to see what performs best. You can use A/B testing to check design elements such as:
Colors of different CTA buttons
Location of CTAs and images
Design of icons
Image style
Background images
Key Takeaway
Rebuilding and redesigning your Shopify store isn't an easy task. You always need to ensure the fact that your website design is top-notch. Otherwise, giving a tough leg to your competitors hosted on Shopify will prove to be a tedious task.
Keep in mind that you don't over-optimize the site and focus more on the design elements that add value to your Shopify store. For example, your site must support the right theme and ensure that it loads quickly for a good user experience.
Now that you have important design tactics to keep in mind, it is time that you rebuild and redesign Shopify store. It isn't required that your site should be as perfect and functional as your competitors. But, by keeping the tips mentioned above in mind, you'll be able to design your Shopify store the way you want it to be.
If you have more questions or queries in mind, reach out to us! We'll be more than happy to assist you!