Tips to Enhance your Shopify Checkout Page
It isn't the destination that matters – it is the journey!
Have you heard this saying?
This may be true in some cases, but in the case of e-commerce site conversions (especially Shopify), the journey (quick and easy checkout experience) is just as important as the destination.
If your visitor changes their mind all of a sudden and leaves their cart behind, you'll be losing not just a sale but a whole new customer.
If you are a new e-commerce store owner, you must know that the checkout page holds the risk of losing a lot of sales and customers. It has been estimated that the average shopping cart abandonment rate at the Shopify checkout page is around 65% to 97%, it depends on the niche industry.
Do you want to ensure that your visitors reach the final destination of becoming your customers? Here's a guide on how you can accelerate the difficult Shopify experience for your customers and ensure that they complete their shopping journey.
What is checkout process optimization?
Checkout process optimization is a strategy that improves the store's conversion rate. The reason behind optimizing the checkout page is to reduce the distractions present on the checkout page and reinforce trust through the checkout process.
How does checkout page optimization work?
The process of checkout page optimization ensures that all distractions are eliminated such that customers discover and buy the products they're looking for. Therefore, customers must understand the steps involved in the checkout process.
The checkout page is like the grand finale of your store. It is the place where people finalize the products, shipping options are confirmed, and payment is chosen. Boosting the Shopify store's conversion rate isn't a daunting process.
If you are willing to give a boost to your Shopify store, you need to work on optimizing your checkout page.
How to optimize your Shopify checkout page?
When we talk about optimizing your Shopify checkout page, there are some things that you can do to improve the customer experience of your store and boost your conversion rate.
1. Add Your Business Logo:
Have you noticed that Shopify displays your store name above the navigation on the checkout page? But, you can upload your customized logo and get it displayed on your store's page. Displaying your logo instead of plain text can help build trust and make the checkout more integrated into your Shopify store.
Want to know how you can upload a custom logo to your Shopify checkout page? If yes, follow these steps:
Visit your store's admin area > Online Store > Themes, and click on Customize.

A page will appear in front of you, and in the left-bottom corner, scroll, locate, click on Theme settings and select CHECKOUT.

Locate the Logo section and then click on Select image.

Upload your logo. You'll be asked to confirm it. You can do so by clicking on Select.

Review it properly and click on Save.
2. Reduce the Number of Fields:
This is one of the most important tips. You must check out what all checkout fields (both optional & required) are needed by you. Less the number of fields, the more you'll simplify your checkout process. This will directly help in increasing the conversion rate.
According to the latest study, complex checkout forms are one of the common reasons why people abandon the cart at the last moment. This is especially happening nowadays as customers aren't willing to share their detailed information.
Here are the steps that can help you to remove some of the fields from your checkout page:
Visit your store's admin area > Settings > Checkout. Scroll down until you find 'Form'.

Now select only the fields that are important to you.

Click on the Save button.
3. Add Trust Badges:
One of the possible reasons why people abandon the cart at the last moment is a lack of trust. According to the latest research, almost 22% of people leave the cart at the checkout page just because they don't trust the store with their private data.
You must pay attention that adding trust badges on the storefront and even on the checkout page can help in enhancing your customer's checkout process.
Here are some of the additional tips that can help in increasing your customer's trust during the checkout process:
Ensure that you use your brand's logo even on the checkout page.

Customize the style of your checkout page to match it with the storefront.

Focus more on gaining trust by simplifying the payment procedure on the checkout page.

Add your store's contact information.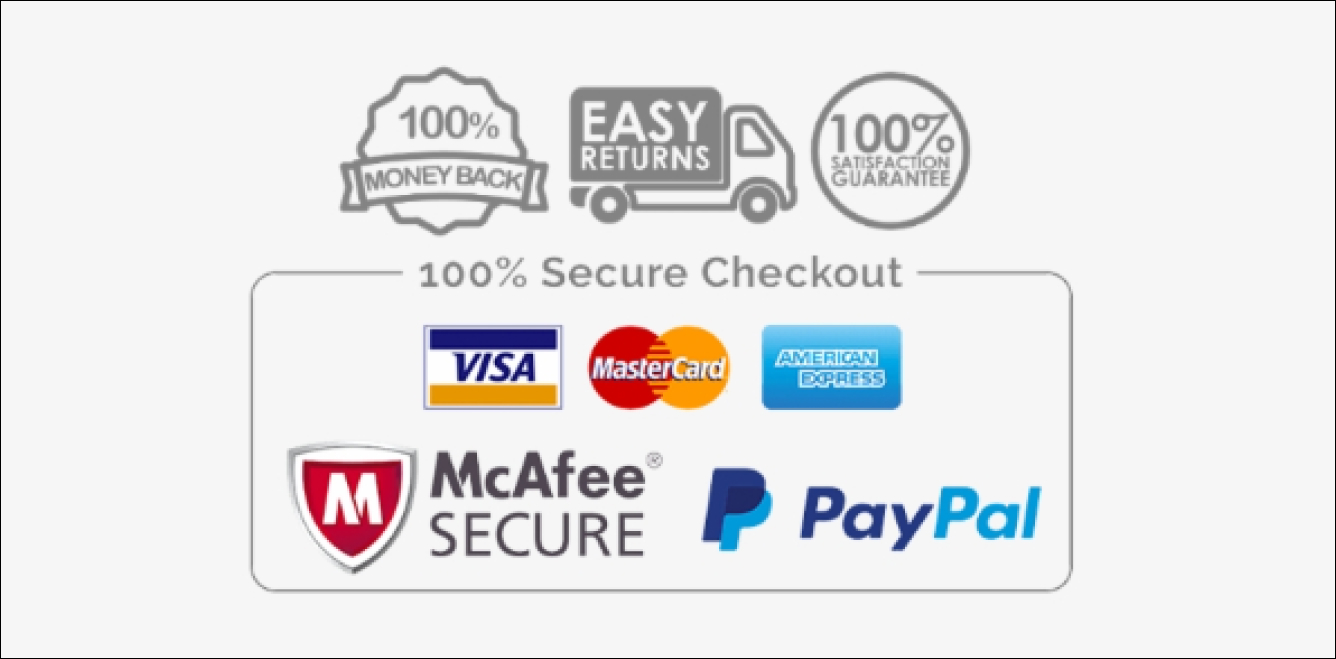 4. Optimize the Checkout Loading Speed:
You would know that a site's speed plays a crucial role from both SEO and conversion point of view. According to the latest statistics, the conversion rate drops by 5.42% with every increasing second of load time.
If you want to measure your Shopify store's checkout page load time, you can use the built-in online store speed. This built-in tool measures the speed on the homepage, product, and collection pages. To check the speed of a particular checkout page, you can use PageSpeed Insights from Google and enter a specific checkout URL.
If you're on the Shopify basic plan, you won't be able to improve the speed. Still, keep the below-mentioned things in mind:
Use compressed yet high-quality images for your logo at the checkout page.

Ensure that you use fewer third-party apps or payment gateways as it can adversely affect the page's speed during the checkout process

Keep a regular check on the speed of the checkout page and ensure that it loads in a maximum of 4 seconds.
5. Enable Express Checkout Payments:
Express payments give an option to the customers to skip the old and boring checkout process and use express payment methods like PayPal, GooglePay, Paytm, and more. This leads to high conversion rates.
To enable express checkout in your Shopify store, you need to follow the below-mentioned steps:
Visit your Shopify store's admin area > Settings > Payments.

Now, you need to click on the Manage link for your card payment provider.

Next, you need to add desired payment providers in the Wallets section, and lastly, click on Save.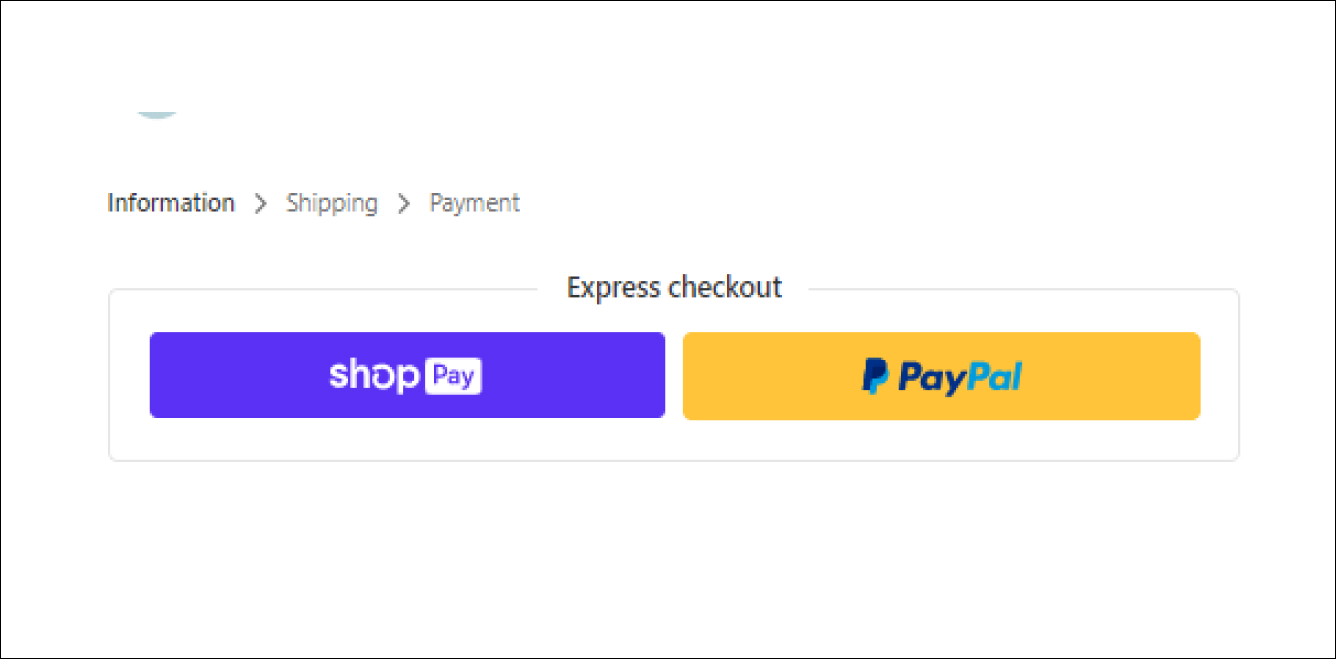 What are some basic checkout page principles?
Clarity: Give your customers clear instructions such that they know what to expect and what they can get. Also, keep payment short and simple.
Simplicity: Keep information on the checkout page simple such that your customers don't have to think twice before hitting on the Buy button.
No Distractions: Eliminate everything that you think can make people bounce off to other sites or abandon the cart.
No Anxiety: You should avoid anything that creates confusion in the minds of customers.
Conclusion
Now that you're well aware of what lies behind a successful Shopify checkout page, you need to work on understanding your customer's needs and requirements and apply changes accordingly.
An optimized Shopify checkout page leads to more visitors and, thus, more conversions. And this is why you must work on developing a smooth checkout experience for your customers.
You must work on developing a few tactics and techniques to improve your existing Shopify checkout process. Here, we've listed some tips that can help you understand how you can enhance your customer's checkout page experience.
If you have more tips in your mind, don't forget to share them with us in the comment section. And if you need additional help, contact us through email.