One Product Shopify Store: A Guide to Build & 3 Top Examples
Are you one of those who think e-commerce is just a playground for players that deal in a variety of products? Does it hold you back from implementing an idea to run a one-product Shopify store?
Are you doubtful about its possibilities, and its successful outcomes?
Well, you don't need to worry now! This blog will make you confident about your idea to create your own one-product Shopify store.
You can find a number of businesses in the online marketplace that started up with just one of a kind product and it's super-duper successful today.
We'll talk about the top 3 successful examples of one product Shopify store later in the blog.
So, let's get started!
What is a One Product Shopify Store?
As the name suggests, a One Product Shopify store is a type of e-commerce store that focuses on selling only one product.
The main idea behind this type of store is to specialize in a single product and reach a specific group of people. This approach can be particularly effective for niche products that have a passionate following or for products that solve a specific problem.
Well, there are no limitations to which kind of product to sell, but here are some most common products that merchants can take full leverage of:
Niche Products: Vegan food options, pet accessories, home workout equipment, garden tools, and more.
General Products: Waterproof phone cases, hiking backpacks, zero-waste beauty products, and more.
Digital Products: e-books, e-courses, online yoga lessons, art and music classes, software tools, and more.
And, to add make your business more effective, you can include various elements such as colors, CTAs, and more. Learn how to organize your Shopify store's home page!
Benefits of Having One Product Online Store
Before we start discussing how to create a one-product Shopify store, let's talk about what benefits it offers:
1. Better Branding
Having a One Product online store can help in better branding in a number of ways:
By focusing on a specific niche, businesses can create more consistent brand messages that gel up well with the targeted audience.
This targeted approach can help to differentiate the brand and create a unique selling proposition that sets it apart from competitors.
Additionally, a One Product online store can enable businesses to tell a compelling brand story that connects with customers on an emotional level.
By establishing themselves as experts in their niche, businesses can build brand authority and credibility.
Consistency in branding efforts, from messaging to design to customer experience, can also help to build a trustworthy and recognizable brand.
Ultimately, a One Product online store can help businesses to build a loyal customer base that identifies with their brand values and messaging, leading to increased sales and growth.
2. Seamless Targeted Marketing
A One Product Shopify store can greatly help in bringing your product closer to a significant number of people. Other than that, it can help in several ways:
Businesses can create targeted marketing messages that speak directly to their prospective customers, which can further lead to higher conversion rates.
Dealing with a specific product niche helps in getting a better understanding of ideal customers. This way, businesses can use targeted platforms to reach the right people with their message.
A One Product online store also enables businesses to create a more cohesive marketing strategy across all touchpoints, from email marketing to social media to product listings, leading to a more seamless and effective marketing experience for customers.
3. Less Competition
Having a One Product online store can help in reducing competition in a number of ways:
Focusing on a single product can help businesses to differentiate from their competitors. Also, they can create a USP that sets them apart in the marketplace.
Additionally, by establishing themselves as experts in their niche, businesses can build brand authority and credibility, further reducing competition.
A One Product online store can also enable businesses to create a more efficient and effective supply chain for their product, reducing costs and improving profit margins.
By streamlining their operations and focusing on one product, businesses can also save time and resources that would otherwise be spent on managing a larger product portfolio.
Ultimately, having a One Product online store can help businesses to achieve higher profitability and a more sustainable competitive advantage in their market.
4. Cost-Effective
Having a One Product online store can be cost-effective in several ways:
A One Product online store can enable businesses to optimize their advertising efforts and reduce advertising costs by targeting a specific audience with a more focused message.
By leveraging digital marketing channels, businesses can also save on traditional advertising costs such as print and television advertising.
A One Product online store can also help businesses to minimize production costs by achieving economies of scale in their manufacturing process.
By ordering larger quantities of a single product, businesses can reduce per-unit production costs and improve profit margins.
5. Customer Experience
Having a One Product online store can help to improve the customer experience in several ways:
A One Product online store can also enable businesses to provide more personalized customer service, as staff can focus on becoming experts in the product and providing specialized support to customers.
Focusing on one product can help businesses develop a deeper understanding of customers' needs and demands, which further can help create a shopping experience customized to their needs.
Also, a one-product online store can help offer an intuitive and streamlined shopping experience, thus, reducing the risk of creating confusion in the minds of customers.
Key Factors for a Successful One-Product Shopify Store
For creating a "hero" product in the online marketplace, you need to include some major things to make it a successful one-product Shopify store.
1. Eye-catchy Visuals
Adding appealing visuals will not only complement your Shopify store, but they can also keep your visitors engaged for longer.
Consider adding carousels, 3D images, and parallaxes to impress your visitors right the moment they enter your store and encourage them to convert into paying customers. This way, you can give them a unique yet immersive shopping experience.
2. Descriptive Content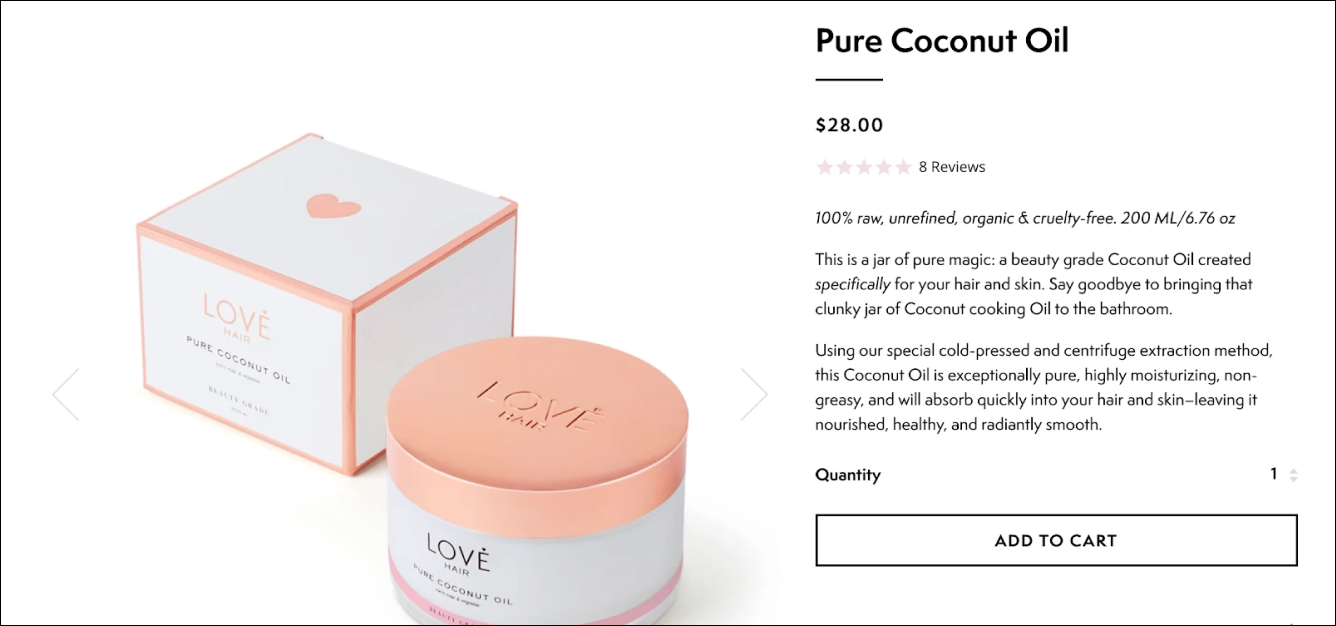 Most customers don't buy from you because they don't find anything unique or life-changing in your product. Thus, you need to use the power of content to help people know about your product.
Consider adding content in an aspirational manner and avoid using bullet points and long paragraphs of text. Also, you must add a FAQ page to answer the most commonly asked questions and queries.
3. Compelling CTAs
A visitor when landed on your Shopify store, got interested in your products, and scrolls down to take an action. But you haven't placed any CTA button. How would that visitor complete the purchase from your store?
Thus, it is crucial that you place a CTA button in the right place. It should be clear, direct, and goal-oriented. This way, you won't be in the position of losing sales.
4. Impressive Social Proof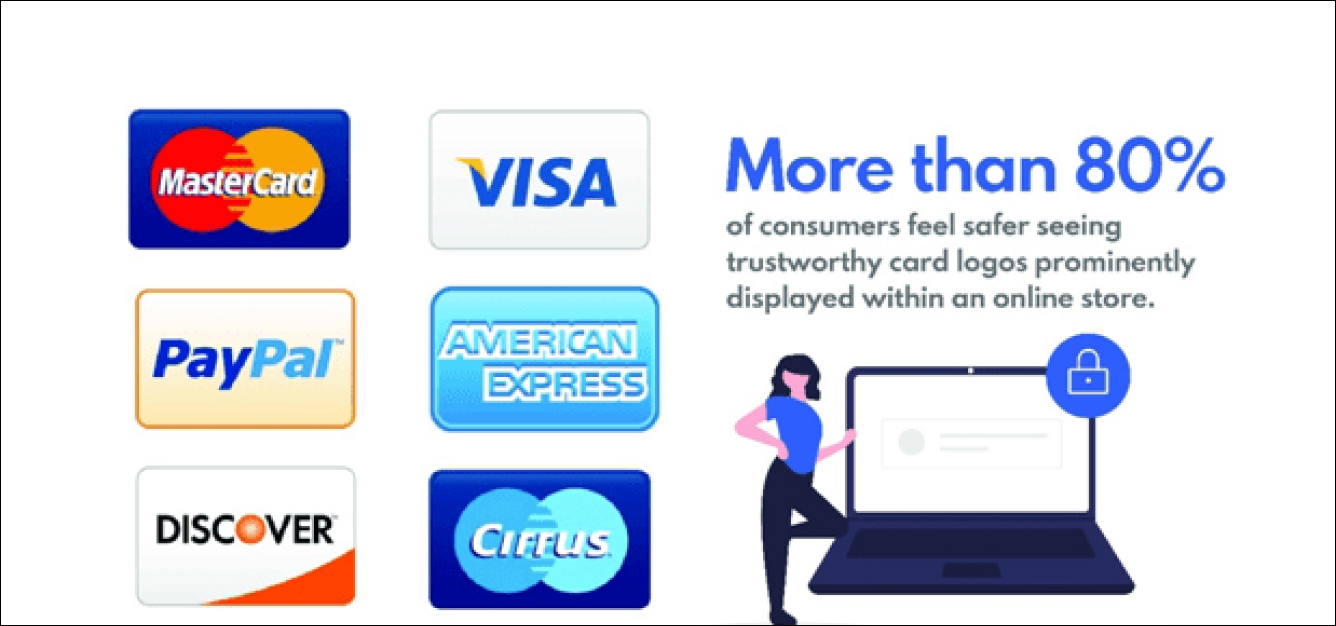 Being a Shopify store merchant, you must take advantage of every opportunity to display reviews from your past customers and prove the credibility of your product.
You can use a range of social proofs like reviews, ratings, testimonials, portfolios, and user-generated videos to display your product better in front of your prospective customers.
How to Start a One-Product Shopify Store?
Do you know what another benefit of a one-product Shopify store is? It's way too easy to build.
All you need to do is plan out your product, build it with Shopify's drag-and-drop builder, and start marketing it.
Let's see how you can start a one-product Shopify store!
Step 1: Identify What You Want to Sell
You can't start to build a Shopify store without deciding on what product to sell. Thus, you need to figure out what you want to sell.
Know who your target audience is
One of the simple ways of determining what to sell is to have an idea of who your target audience is. For instance, if your target audience is working professionals, then you might want to sell something related to office, gadgets, or productivity.
Execute your product research
Next, you need to see how people will react toward your product. Also, search for your product on search engines and look for its demands and requirements.
In addition to that, get on the social media platforms like Facebook, Instagram, and Pinterest to go through the social media profiles of your targeted audience.
Finalize your product
Before finalizing the product, you need to ask a few questions, which include:
Is my product unique?
Can I build a dwelling brand from this product?
Would my product go viral?
Do I consider selling it across geographical boundaries?
Would I be able to produce it on a large scale?
Step 2: Plan Out Your Brand Strategy
Your end goal is to be memorable – and that's what branding does.
You just have a single product, so you need people to remember you and associate your product with the brand.
Know who your ideal customers are
The brand strategy that you create must be around your ideal customers since you want to grab their attention and encourage them to buy your product.
For instance, if your target market is working professionals, here are some questions that you need to ask yourself:
What field are they in?
What interests them?
Where do they live?
What social marketing platforms do they use?
What are their concerns?
This way, you can create a buyer persona that you can use to build a brand strategy.
Plan your brand identity
Brand identity involves the logo, style, colors, and tone. Your logo, style, and colors will be dependent on your brand. Keep it in a way that makes it easy for your customers to memorize it.
Determine your tone
The tone that you use should reflect how you want people to feel about your brand.
For instance, if you're selling gadgets, you should use formal and straightforward language. On the other hand, if you're selling something related to kids, you can incorporate fun and exciting language.
Step 3: Build Your Store
Once you've planned out everything, it is now the time for you to design and build a store that your visitors and customers will see.
Here's how you can start creating a one-product Shopify store:
Browse through the Shopify themes and choose the right theme that aligns with your brand's look and feel.
Customize and organize your Shopify store's homepage that reflects your brand ideally.
Build your product page with the product's name, description, quantity field, price, and images.
Offer your customers more post-purchase incentives like discounts and referral codes.
Create a simple and laser-focused Shopify checkout page to make it easier for customers to complete their purchases.
Create your store's About Us and Contact Us page to help customers know about your brand and easily reach out to you
Finally, create a shipping and return policy to help customers know you ship items and how you handle returns.
Step 4: Start Marketing
Now that you've successfully set up a one-product store on Shopify, it is now the time you create a marketing strategy.
You must start with social media marketing. Create profiles on various social media platforms.
Consider opting for Google Ads for generating traffic and leads to your newly created store.
You can also try out influencer marketing to engage with potential customers on social media.
Lastly, you can try your hand at email marketing to introduce your product to ideal customers.
Top 03 successful One-Product Shopify store
MVMT Watches, Bombas, and Huel are the top three one-product Shopify stores out there.
These brands have all the necessary key elements that are required for creating a successful one-product Shopify store.
1. MVMT Watches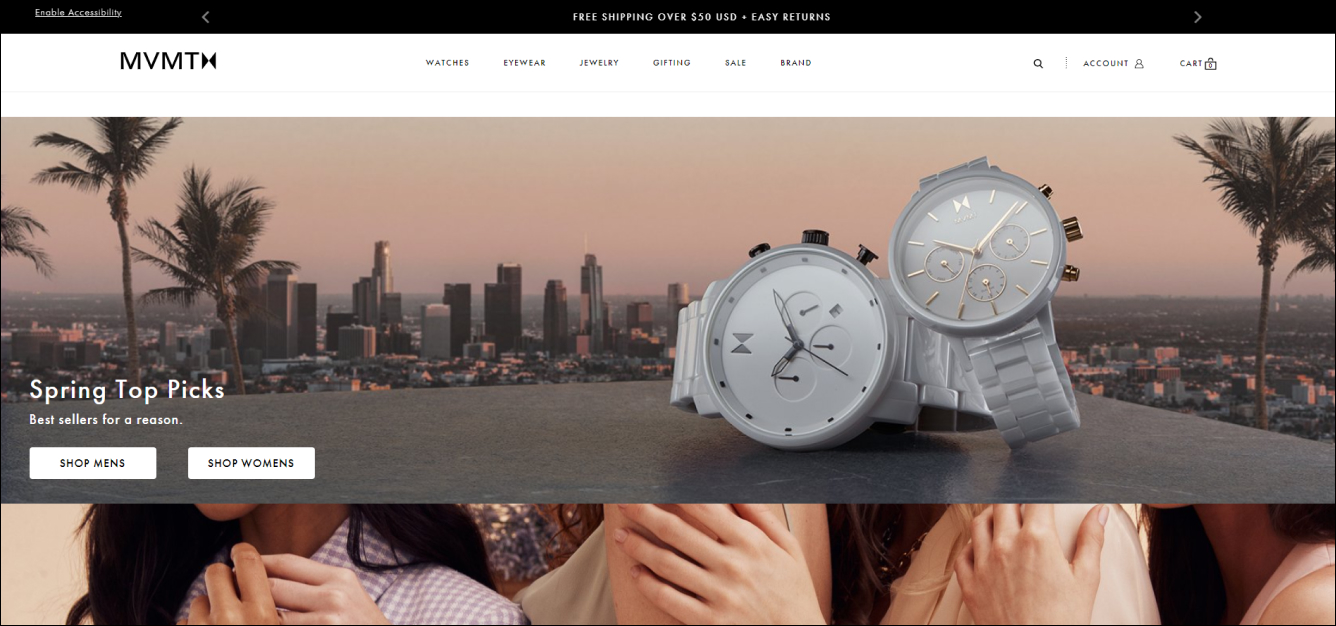 MVMT Watches is a single-product store that sells high-quality, minimalist watches.
Established in 2013, this brand has earned its loyal customer base by offering affordable luxury watches that are both stylish and functional.
2. Bombas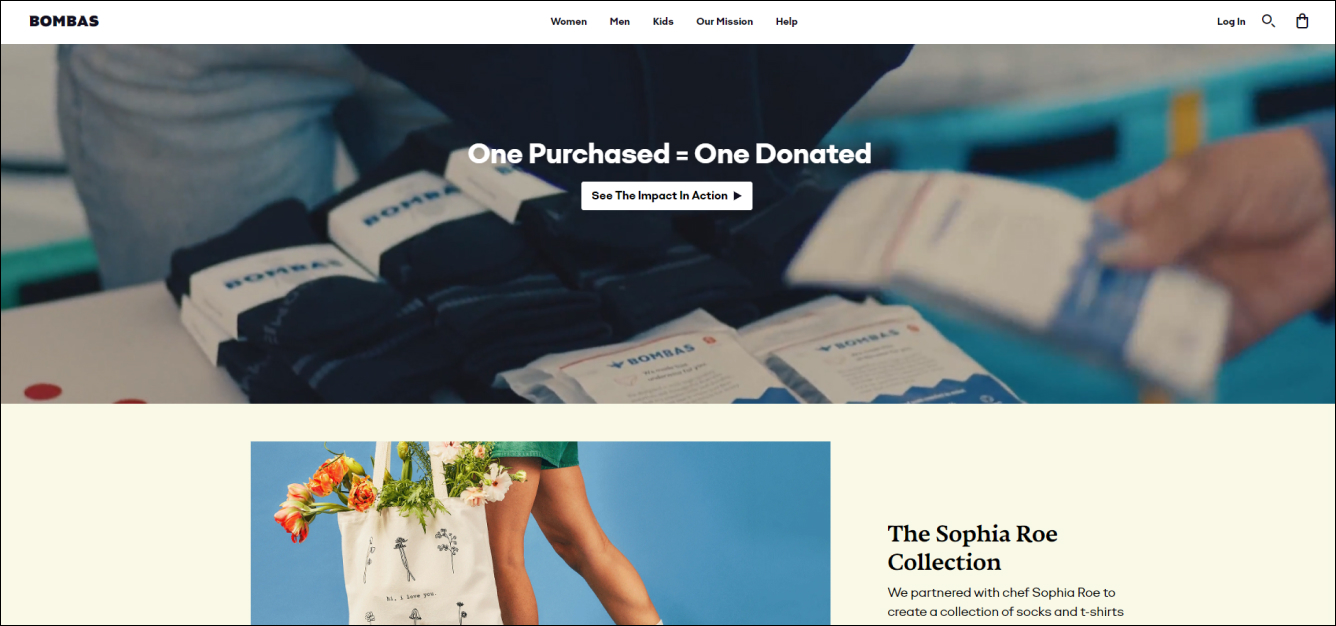 Bombas is a single-product store that sells high-performance socks.
The brand has established a strong reputation for quality and comfort. Also, they implemented a buy-one-give-one model, donating a pair of socks for every pair purchased, which has helped to build brand loyalty and a sense of purpose.
3. Huel
Huel is a single-product store that sells nutritionally complete meal replacements.
Established in 2015, the company has tapped into the minds of customers to include more health and wellness products in their diets. Also, they offer a convenient and affordable solution for busy consumers.
Wrapping Up
Selling one product in the online marketplace serves you various advantages that you've never thought of. All you need to do is to be little creative about your brand and represent it in a way that appeals to your target audience.
So let me ask you a question. Have you already planned out the product that you want to sell? Is the content and marketing strategy in place?
If it is, just roll up your sleeves and start building your online store on Shopify store. Contact us to get a professional yet intuitive store design.
Also, check out Shopify Pricing and Plans to decide on the plan you'll be opting for.