Related Products: How to Add Shopify Product Recommendations?
While buying any product online, have you noticed a section named "Related Products" or "You May Also Like"?
Today, many e-commerce businesses consider adding this section to their product pages.
You should do it too.
Irrespective of your business niche, there are certain marketing strategies that all e-commerce businesses should employ on their website.
Displaying related products on your e-commerce website is one of those marketing strategies, and it can help boost your Average Order Value.
One of the best ways of boosting sales on your online store is to display related products on your product pages.
This can nudge the customers to scroll through your collections and add more items to the cart.
So, in this blog, we'll go through:
What related products are?
Why related products are beneficial?
Top product recommendation tactics
How to add related products to your Shopify store's product page?
Now, let's get straight into the blog!
What are Related Products?
Displaying related products is one of the popular e-commerce stores features that works and brings great results.
But what they are?
Related products are items that are similar to or complement each other. For example, a related product to a book on Amazon might be the Kindle version of the book or a study guide for the book.
Being a Shopify merchant, you can set these products yourself or even depend on real-time data to determine which products to display.
For instance, if you're looking to buy shampoo, your related products could be a liquid conditioner, leave-in, serum, hair towel, and more.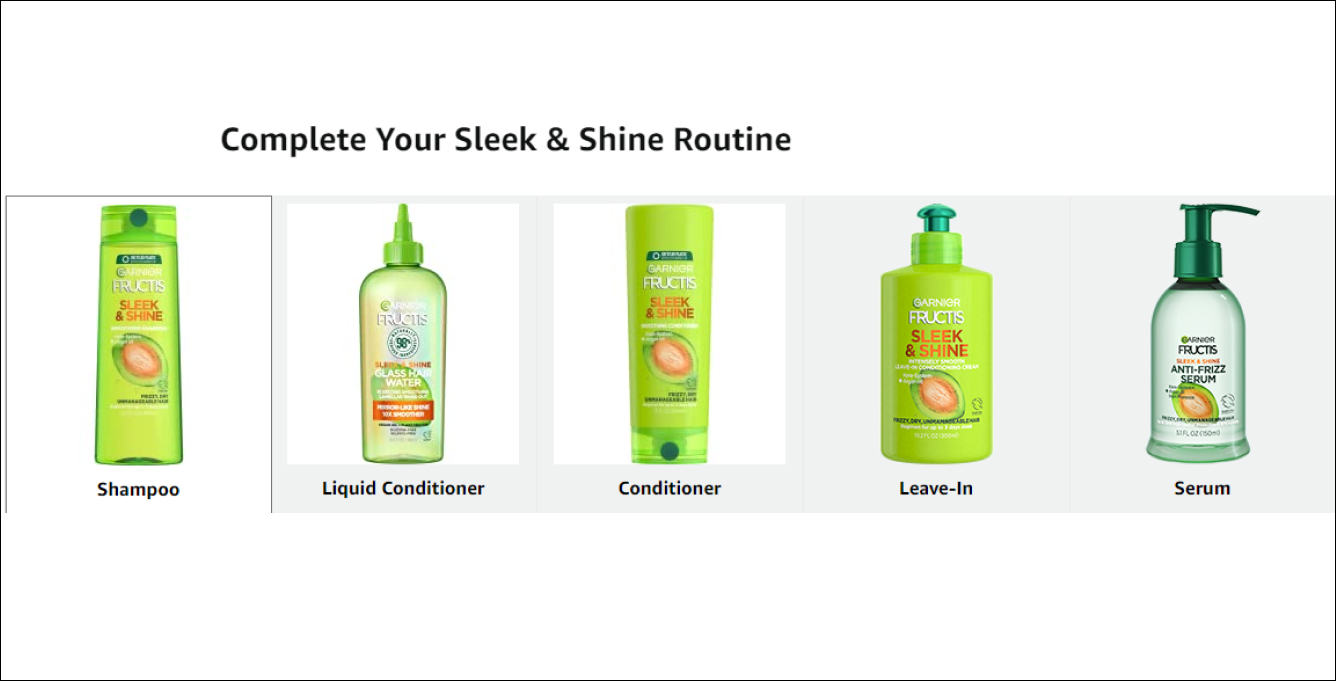 In Shopify, the product recommendations section is used on the product pages to highlight a list of related items. You can use a data-driven approach to showcase the most-suited product recommendations.
The motive behind adding related products or product recommendations section is to make it easier for the customers to continue shopping by delivering ultimate additions to their product.
Moreover, it helps introduce the customers to products that they may never consider searching for or buying before.
Why You Must Use Related Products on your Product Pages?
Adding a related products section on your product pages can have a huge impact on your sales.
However, the suggestions that you provide must be relevant and accurate according to your customer's needs and they must complement their shopping habits.
This way, you can increase your AOV and keep customers engaged on your Shopify store for longer. And all this while, you'll be providing a more personalized shopping experience to your customers.
There are several benefits of using related products on your product pages in Shopify:
Increased Sales: By displaying related products on the product page, you can encourage customers to purchase additional items, leading to an increase in overall sales.
Improved Customer Engagement: Showing related products on the product page can keep customers engaged on your website for longer, increasing the chances of them making a purchase.
Cross-Selling Opportunities: Related products can help you cross-sell complementary items, making it easier for customers to find everything they need in one place.
Increased Average Order Value: By encouraging customers to purchase additional items, you can increase the average order value, resulting in higher revenue.
Better Inventory Management: By promoting related products, you can move inventory that might be slow-selling, reducing the risk of stockpiling.
Personalized Shopping Experience: By using Shopify's algorithm to generate related products, you can offer a personalized shopping experience to your customers, making it more likely that they will find products that they will like.
How to Add Related Products to Product Pages?
To add the related products section to your product page, you need to perform the below-mentioned steps:
From your Shopify dashboard, go to Online Store > Themes > Edit Code.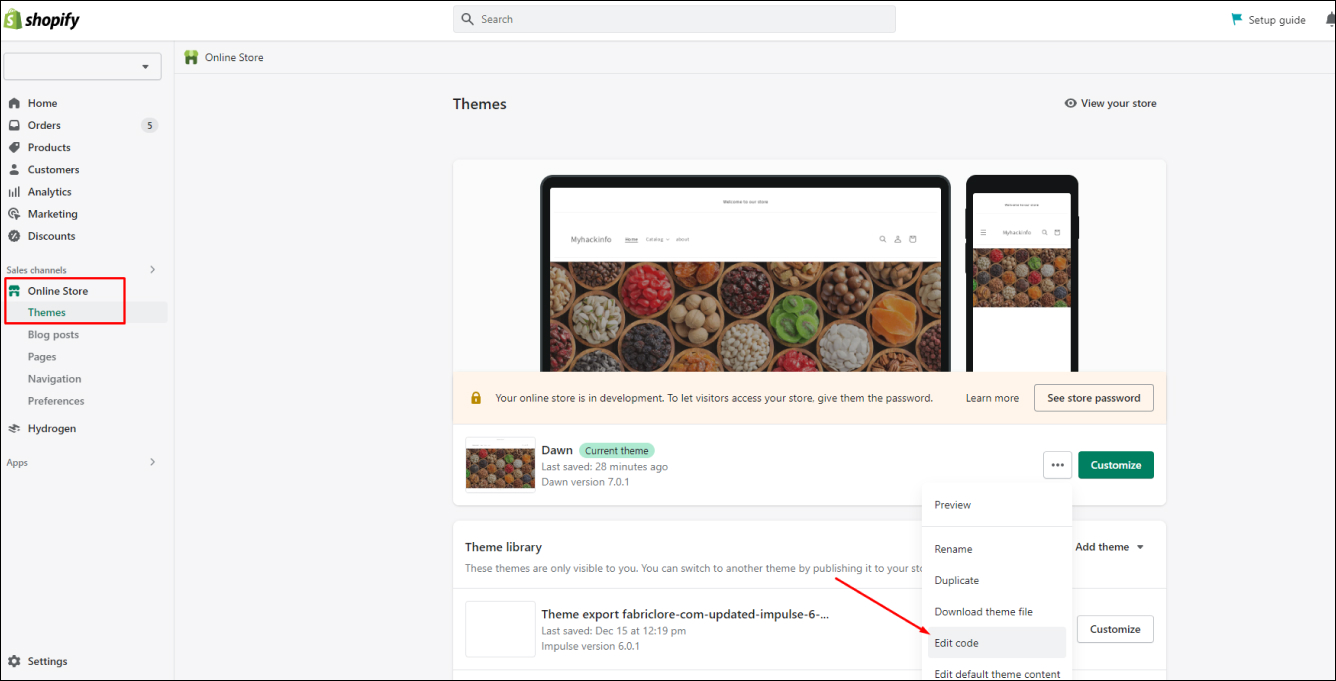 Next, you need to create a section named "product-recommendations".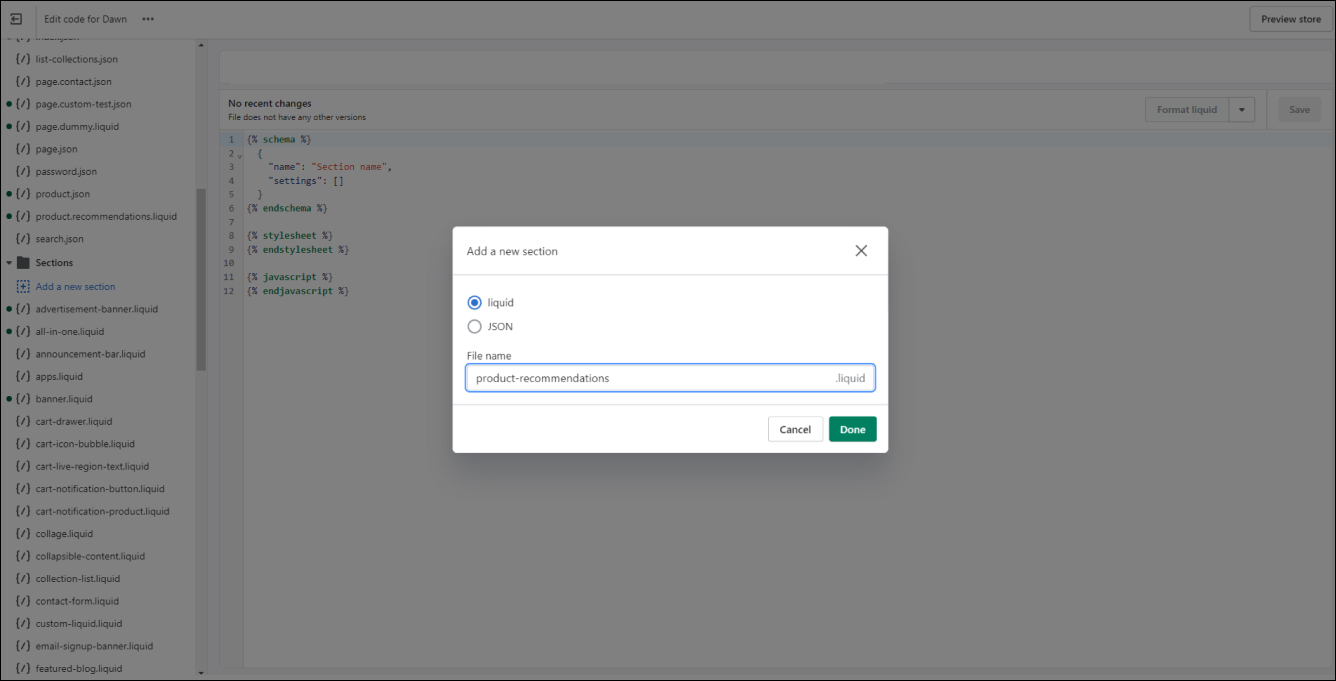 After creating the section, you'll be directed to a template with space to add your section schema, CSS stylesheet, and JS.
Add the required code to this area to create related products or product recommendations sections.
Don't forget to hit the Save button.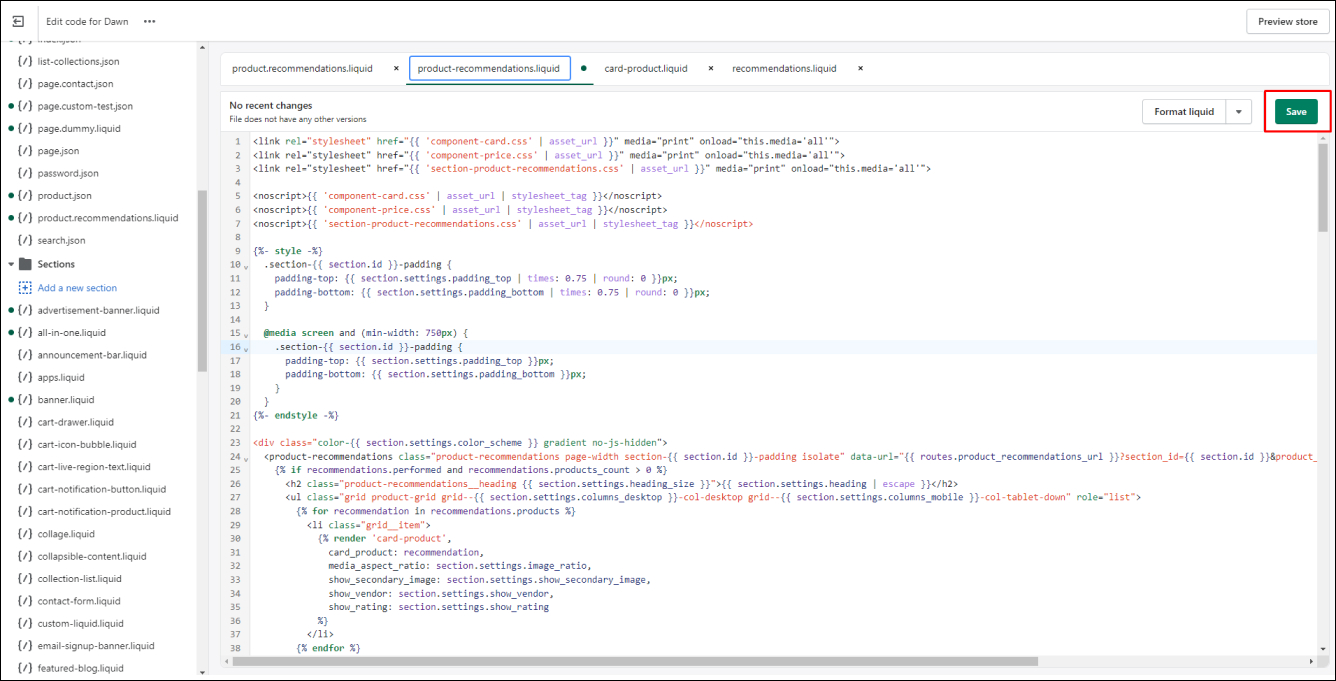 Now, move on to the theme editor through Customize option.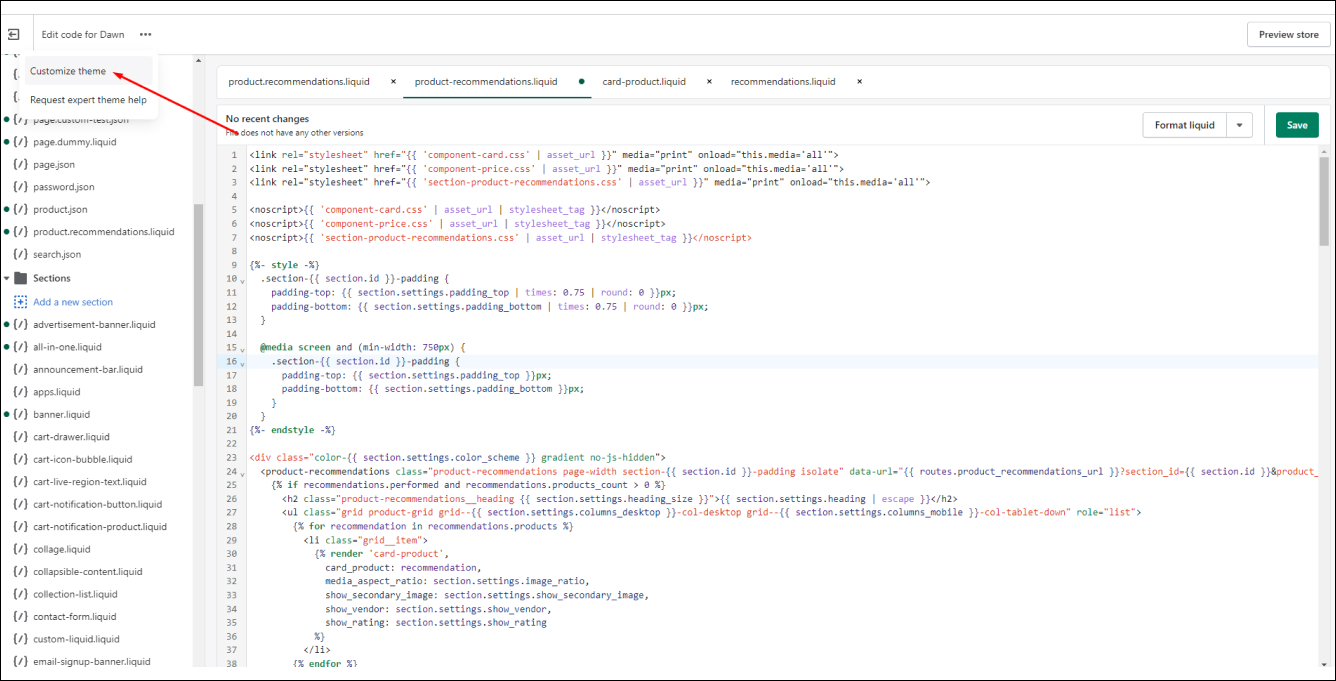 To add the product recommendations section, click on Add Section.
Search for the section name that you created in the code editor. Here, I'm searching for "Recommendations". Click on it!
This will create the related products section according to the code you added in the code editor.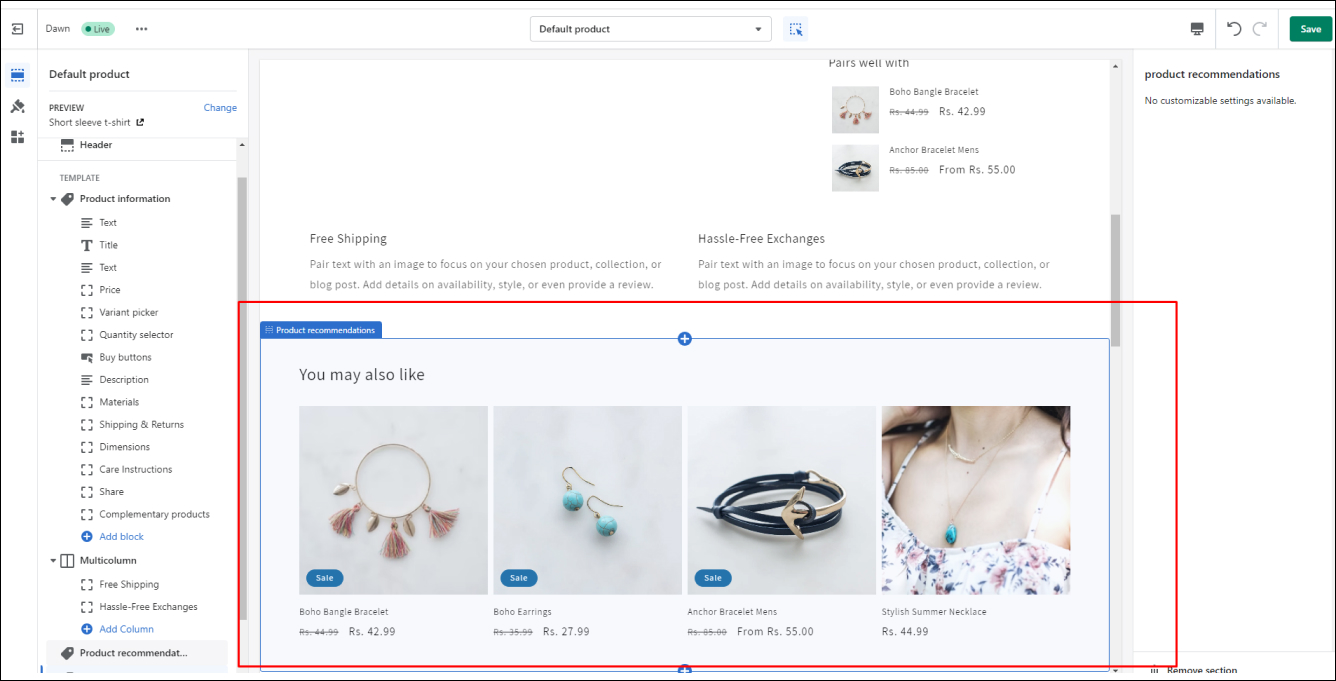 Product Recommendation Strategies to Increase Sales
There are many ways of displaying product recommendations. And below are some best approaches that can help you increase AOV and sales.
Let's take a look!
Feature Products on the Homepage
No doubt, the homepage is the most crucial page of your website, and the items you showcase here will set your customer's expectations about what you are offering.
Since your homepage is the most-clicked page of your store, it makes sense that you use it to promote your best sellers, featured products, or profitable products.
Personalize Recommendations Based on Customer's History
Personalizing product recommendations based on a customer's history is another effective strategy for increasing sales and customer engagement. This can be achieved by analyzing a customer's browsing and purchasing history to determine their preferences and interests.
By using this information, you can recommend products that are most likely to be of interest to that specific customer.
This approach can help increase customer satisfaction by providing them with products that are more likely to meet their needs and preferences.
Promote Discounts & Deals
According to statistics, 68% of online shoppers wait to buy things from an e-commerce store until they go on a discounted rate.
Thus, if you display these offers on your home page or the product page can help boost sales by helping the customers track the deal themselves.
Recommend Products Based on Reviews
You can also encourage customers to buy products that previous customers have already evaluated. That's particularly because online shoppers trust other customers more than the product descriptions on the product page.
Thus, you can showcase your "Best Reviewed Products" by displaying the number of stars each product has received from previous customers.
Similar Products on the Product Page
Displaying similar products on a product page is another effective strategy for recommending products to customers. This can be done by analyzing the product's attributes, such as category, brand, and price range, to determine which other products are most similar.
Showing customers similar products on the product page can increase the chances that they will discover new products that they may be interested in purchasing.
It can also increase the chances of upselling and cross-selling, as customers will be able to see products that are similar to the one, they are currently viewing but may be a better fit for their needs or budget.
Show Related Products on the Cart Page
Before your customers proceed to place the order, you have one last opportunity to encourage them to add more products to the cart. Those who're ready to pay for your products might pay more if showcased with the right products.
Showing related products on the cart page can be a valuable way to increase sales and improve customer experience.
Hence, displaying more products on the cart page can prove to be an effective strategy to boost sales in your store. However, you must ensure that you aren't distracting customers from completing the purchases from your store.
Conclusion
Adding related products on your store's product page or any other page can give users a personalized shopping experience. Additionally, it will improve user engagement, and cart value, and boost sales.
Overall, implementing a product recommendation strategy can help you grow your business and achieve both short and long-term goals.
So now that you're already aware of how you can add related products to your Shopify store's pages and what strategies you can use to boost sales, it's time to start applying them to your store.
Give all strategies a try and let us know in the comments below about how it works for you.
Also, if you get stuck in between adding related products to any page of your store, reach out to our Shopify expert developers, they'll assist you throughout the way!
Learn more
Are you looking for more strategies to boost sales on your Shopify store? Check out the below-mentioned blog:
How to Increase Sales On Your Shopify Store Without A Discount Strategy?