Shopify Payment Gateways: The Pros and Cons of Popular Options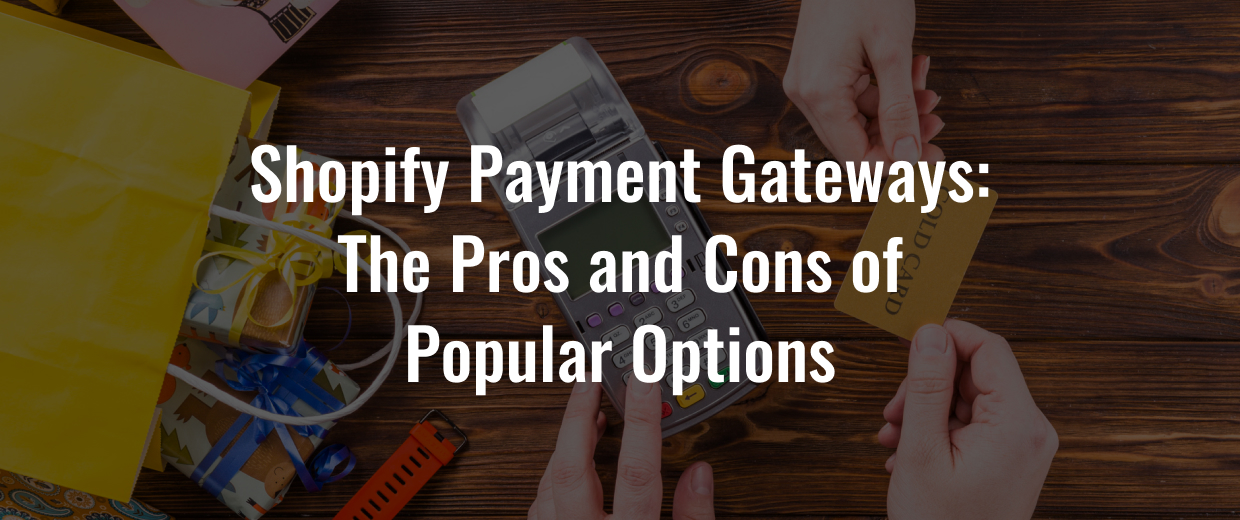 If you're running an online store on Shopify, or planning to start one, one of the most crucial decisions you'll make is choosing the right payment gateway. It can directly impact your customer's shopping experience and your store's conversion rates.
In this blog post, we're going to simplify this complex world of Shopify payment gateways. We'll take a deep dive into some of the top players, like Shopify Payments, PayPal, and Stripe, discussing their features, pros, and cons.
By the end of this blog post, we hope to have given you the information you need to make a choice that will guarantee a quick and secure checkout process for your clients.
Ready to decode the payment gateway puzzle? Let's dive in!
What is a Payment Gateway on Shopify?
A payment gateway on Shopify is a third-party service that authorizes and processes payments for online retailers securely and efficiently. Essentially, it acts as a go-between an online store and the bank that accepts credit or debit card payments from customers.
The payment gateway completes a variety of actions to complete the transaction when a customer makes a purchase and checks out on a Shopify store., which includes:
Encryption: The data that needs to be transferred between the web server of the merchant and the web browser is encrypted. In turn, the gateway sends the transaction data to the payment processor utilized by the merchant's acquiring bank.
Authorization Request: The payment processor sends the transaction data to a card association (like Visa, or Mastercard), which routes the transaction to the correct card issuing bank for authorization.
Filling the Order: The issuer sends a response back to the processor (either approval or denial), who then transmits it to the payment gateway. Once the gateway obtains this response, it sends it to the website/interface to process the payment. If approved, the merchant fulfills the order.
Clearing Transactions: At the end of the day, the merchant will submit all their approved authorizations in a batch to their acquiring bank for settlement. The bank deposits the total of the approved funds into the merchant's nominated account.
Why do you Need to Choose the Right Payment Gateway for your Shopify Store?
Choosing the right payment gateway for your Shopify store is crucial for several reasons. Some of them are mentioned below.
Customer Trust: A secure and reliable payment gateway is essential for building trust with your customers. Customers will be more encouraged to buy from your store when they believe that their financial information is secured.
Improved Conversion Rates: A seamless checkout process, facilitated by a good payment gateway, can improve conversion rates. Your store will experience more cart abandonment rates Customers are more likely to abandon their carts if the checkout process is lengthy and confusing, or if their preferred payment method is not available.
Global Sales: If you're planning to sell internationally, you'll need a payment gateway that supports multiple currencies and languages. Different regions have different preferred methods of payment, so having a gateway that accommodates these preferences can boost sales.
Cost Efficiency: Payment gateways come with different fee structures, including transaction fees, monthly fees, and setup fees. Choosing the right gateway can help you manage costs more efficiently.
Fraud Prevention: A good payment gateway will have robust security measures in place to prevent fraudulent transactions. This includes features like CVV2 verification, the use of the Address Verification System (AVS), and support for 3D security.
Integration: The right payment gateway should integrate seamlessly with Shopify, making it easy to track sales and manage transactions.
Customer Support: Reliable customer support from your payment gateway provider is crucial. If there are any problems with transactions, you should fix them as soon as you can to keep customers happy.
Regulatory Compliance: Payment gateways should be compliant with the necessary regulations, such as the Payment Card Industry Data Security Standard (PCI DSS), to ensure secure transactions.
Shopify's In-Built Payment Gateway: Shopify Payments
Shopify Payments is the in-built payment gateway for Shopify. It is powered by Stripe, a leading online payment processing platform.  You can manage all transactions within your Shopify store using Shopify Payments, doing away with the requirement for external payment gateways.
Here are some key features and benefits of Shopify Payments:
Seamless Integration: Shopify Payments is fully integrated with your store, making the setup process simple and the payment experience seamless for your customers.
Multiple Payment Methods: Various payment options are supported by Shopify Payments, including all of the most popular credit and debit cards, Apple Pay, and Google Pay. This can help increase conversion rates by offering your customers their preferred payment options.
Accelerated Checkouts: Shopify Payments supports Shop Pay, an accelerated checkout that lets customers save their shipping and payment information to reduce the time it takes to check out on Shopify stores.
Fraud Analysis: Shopify Payments includes a built-in risk analysis feature that flags potentially fraudulent transactions, helping protect your business from chargebacks and fraud.
No Additional Transaction Fees: When using Shopify Payments, the usual transaction fees applied when using third-party payment providers are waived. You only pay for the card rate.
Payout Periods: Depending on your preferences and business needs, Shopify Payments offers regular payouts that may be configured to a daily, weekly, or monthly schedule.
Multi-Currency Support: Shopify Payments supports multiple currencies, making it a good option for stores that sell to customers around the world.
Key Factors to Consider When Choosing a Shopify Payment Gateway
Making the best payment gateway selection for your Shopify business is essential since it can affect both the functionality and consumer experience of your company. Here are some key factors to consider:
Compatibility with Shopify: The payment gateway you choose should integrate seamlessly with Shopify. Most popular payment gateways are compatible with Shopify, but it's still essential to confirm this before making a decision.
Transaction Fees & Pricing Structure: Each payment gateway has its own pricing structure, which may include transaction fees, monthly fees, and setup fees. It's critical to comprehend these expenses and how they work with your spending plan. Remember, if you're using a payment gateway other than Shopify Payments, Shopify itself may charge additional transaction fees.
Security: Security is a top priority in online transactions. Ensure the payment gateway follows industry standards for data security (PCI DSS compliance) and provides features such as encryption, tokenization, and fraud prevention mechanisms.
Customer Experience: The payment gateway should provide a seamless and user-friendly experience. This includes quick load times, a simple interface, and easy navigation. The more straightforward the payment process, the less likely customers are to abandon their carts.
Payment Methods: Different customers prefer different payment methods. Your clients will find it more convenient if your payment gateway accepts more payment methods, like credit/debit cards, digital wallets, bank transfers, and others.
Currency & Country Support: A payment gateway that accepts several currencies and is accessible in every country where you intend to sell is essential if you plan to sell abroad.
Customer Support: It's essential to have dependable customer service because you'll want to handle any problems right away. Check whether the payment gateway provides 24/7 support, the modes of communication they offer (phone, email, live chat), and their response times.
Payout Time: It takes this long for money to get from the payment gateway to your bank account. Some gateways may offer faster payout times than others.
Recurring Payments: If your business model includes subscriptions or recurring payments, you'll need a gateway that supports this feature.
Chargeback Support: Chargebacks can be costly and time-consuming. Some payment gateways offer services to help manage and dispute chargebacks, which can be a valuable feature.
Top Shopify Payment Gateways
Based on the above-mentioned list of criteria, you should be able to choose the best Shopify payment gateway for your store.
We've shortlisted 5 of the best Shopify payment gateways that can help your business scale rapidly. We'll also be discussing their key features, pros and cons, and pricing of our recommendations.
1. PayPal
One of the most widely used online payment options in the world, PayPal has a number of features that make it a top pick for both consumers and businesses.
Key Features:
Available in more than 200 countries and supports 25 currencies
Allows customers to pay using various methods
Offers protection to customers by covering them in the event of an item not being received
Offers protection to sellers as well, covering them against certain types of chargebacks, reversals, and claims
Supports recurring payments, which is useful for businesses that offer subscription-based products or services
Allows customers to pay without entering their payment information each time
Offers a mobile-friendly experience, with a responsive design
Uses advanced anti-fraud and encryption technologies to provide a secure way to process online payments
Integrates with a large number of eCommerce platforms
Allows businesses to create and send invoices right through their account
Pros:
Recognized and used globally, making it a trusted option for many customers
Setting up a PayPal account and making transactions are straightforward processes
Offers robust security measures, including data encryption and fraud detection systems
Provides protection for both buyers and sellers to handle disputes and prevent fraud.
Offers various methods, including PayPal balance, bank accounts, PayPal Credit, and major credit & debit cards
Allows for quicker and more convenient transactions by remembering user information
Cons:
Transaction fees can be higher than some other payment gateways
It redirects users to its site to log in before they can complete the purchase
Poor customer service and some users have reported difficulties getting quick and efficient support
2. Stripe
Stripe stands as a highly favored gateway for Shopify merchants in the United States, renowned for its exceptional adaptability and robust testing capabilities.
It empowers online stores to tailor their payment procedures according to their unique requirements and provides developers with comprehensive documentation, fostering smooth integration and seamless functionality.
Key Features:
Allows businesses to accept all major debit and credit cards
Supports over 135 different currencies
Provides a customizable payments flow
Provides tools for managing subscription-based services
Provides detailed financial reporting
Supports marketplace and platform models
Identifies and prevents fraudulent transactions
Complies with strict industry standards for data security
Pros:
Supports a wide array of payment methods and currencies
Allows a high degree of customization in the payment process
Provides advanced fraud detection tools.
Provides detailed and user-friendly documentation
Offers built-in support for subscription-based business models and recurring payments.
Cons:
Complex customizability and features
Stripe is not available in every country
Poor customer support
Transaction fees might be a bit high
3. Authorize.net
With its remarkable versatility, Authorize.Net emerges as an exceptional gateway catering to eCommerce businesses of various scales.
It provides its services to merchants in Australia, Canada, Europe, the United Kingdom, and the United States, providing a wide-reaching solution for global online transactions.
Key Features
Accepts all major credit and debit cards, as well as popular digital payment methods
Provides a set of customizable tools to identify and prevent fraudulent transactions
Allows businesses to securely store customer payment information
Supports recurring payments for subscription-based offerings
Allowing businesses to accept payments on mobile devices
Provides a simple and customizable checkout experience
Pros:
Accepts a wide range of payment methods
Allows businesses to securely store customer payment information
Integrates with many eCommerce platforms
Ensures that sensitive customer data is protected during transactions
Cons:
Charges a monthly fee in addition to transaction fees
More complex compared to other payment gateways
Offer a range of support options
4. Square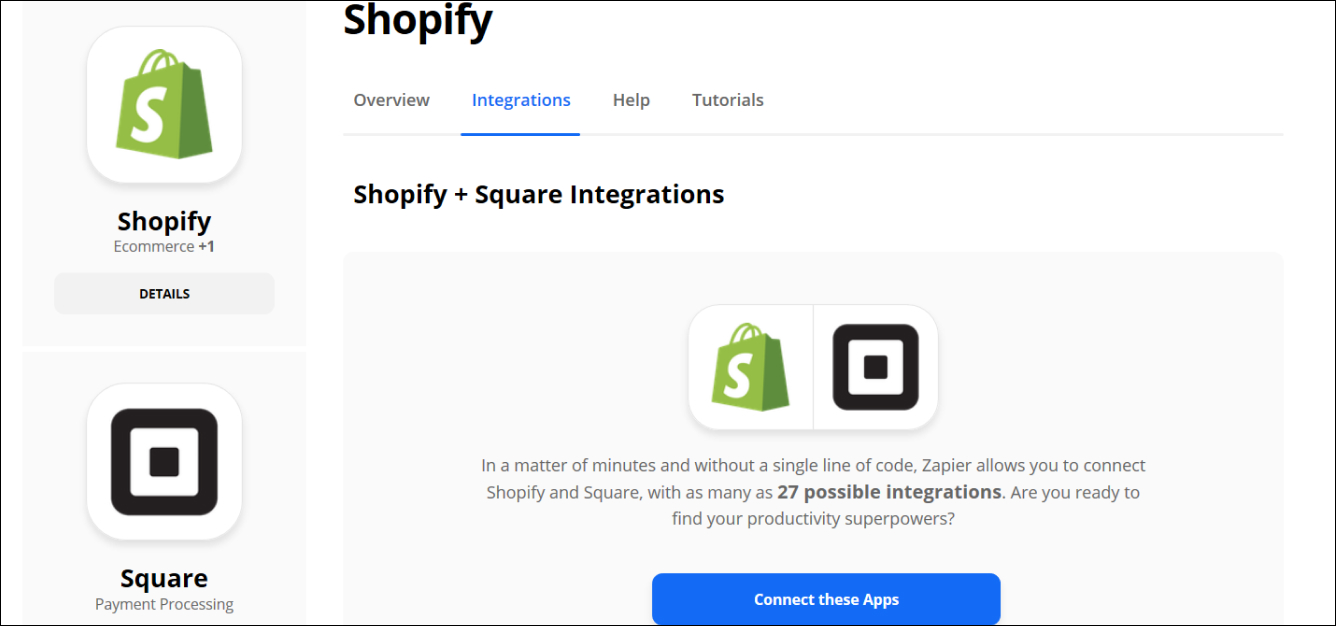 Square, a trustworthy and pioneering service, caters to both online and in-person sellers. It stands as a market leader, offering exceptional reliability. With Square, you gain access to distinctive features such as appointment scheduling and social media selling, further enhancing your selling experience.
Key Features:
Allows businesses to accept all major credit and debit cards and mobile payments
Offers a robust POS system
Offers the ability to send and manage digital invoices
Supports recurring payments
Easily integrates with popular eCommerce platforms
Provides detailed reports and insights into sales, inventory, and customer behavior
Uses encryption and tokenization to secure transactions
Provides tools for customer relationship management
Pros:
The interface is intuitive and user-friendly
Supports a wide range of payment methods
Operates on a pay-per-transaction basis
Integrated POS system
Provides detailed insights into sales and customer behavior
Cons:
Its transaction fees can be relatively high
Poor customer support
Lacks advanced features
5. Amazon Pay
Amazon Pay emerges as a preferred payment solution for customers seeking secure online and mobile purchases. Seamlessly integrating with your Shopify account, this solution empowers a seamless and efficient checkout experience for your valued customers.
Key Features:
Allows customers to make purchases through their Amazon accounts
Supports one-click checkout
Integrates with Alexa
Supports multiple currencies
Supports automatic payments and subscriptions
Provides businesses with detailed transaction data and insights
Allows businesses to verify the customer's identity using their Amazon account
Provides 24/7 customer support
Pros:
Familiarity and Trust
Ease of Use
Offers advanced fraud detection systems
Supports a variety of currencies
Integrates with a variety of e-commerce platforms
Cons:
Charges a fee per transaction, which may be higher
Offers limited customization options
Available in a number of countries
Conclusion
And there you have it!
We've explored some of the top Shopify Payment Gateways, dissected their features, and weighed their pros and cons.
Remember that your target market, geography, and particular business demands are just a few of the variables that will determine which payment gateway is best for your Shopify site.
Whether you're leaning towards Shopify Payments, PayPal, Stripe, or another option, the choice is ultimately yours.
Still, feeling a bit overwhelmed or unsure? Don't worry, we're here to help!
Reach out to us if you're interested in integrating any payment method into your Shopify store.
Our team of professionals can help you through the procedure and ensure that your Shopify store provides all of your clients with a quick and secure checkout process.