Step by Step guide to add reviews to shopify
Have you ever spent time on shopping websites like Flipkart or Amazon? Before you finalize any product, do you go through the product reviews? Product reviews are a great way of providing social proof to the customers that can influence their purchasing decisions. In simple terms, you'll be able to make more sales if you follow the product review strategy. You must showcase at least some reviews on your Shopify store as it could be detrimental for one to display '0 reviews' on the product page. So, if you're thinking to add reviews to your Shopify store, start right away!
In this article, a team of Shopify experts from PRP Webs will demonstrate step by step how to add reviews on your online Shopify store in order for you to polish your brand and get more sales.
Why is it necessary for you to add reviews to your online store?
Reviews are very crucial for online stores in order to form customer-brand relationships. Product or services reviews are trusted by consumers 11 times more than that of the description provided.
If you don't have reviews then the customers are more likely to buy from competitors rather than buying from you because reviews ensure trust.
Average order values are higher in sites with reviews. Consumers reacting with user reviews results in more content spending.
Feedbacks can help you improvise the quality and working of your product or services.
Now let's dive into a step-by-step explanation on how to add reviews in your online Shopify store.
Step 1 - Visit your Shopify admin page and log into it.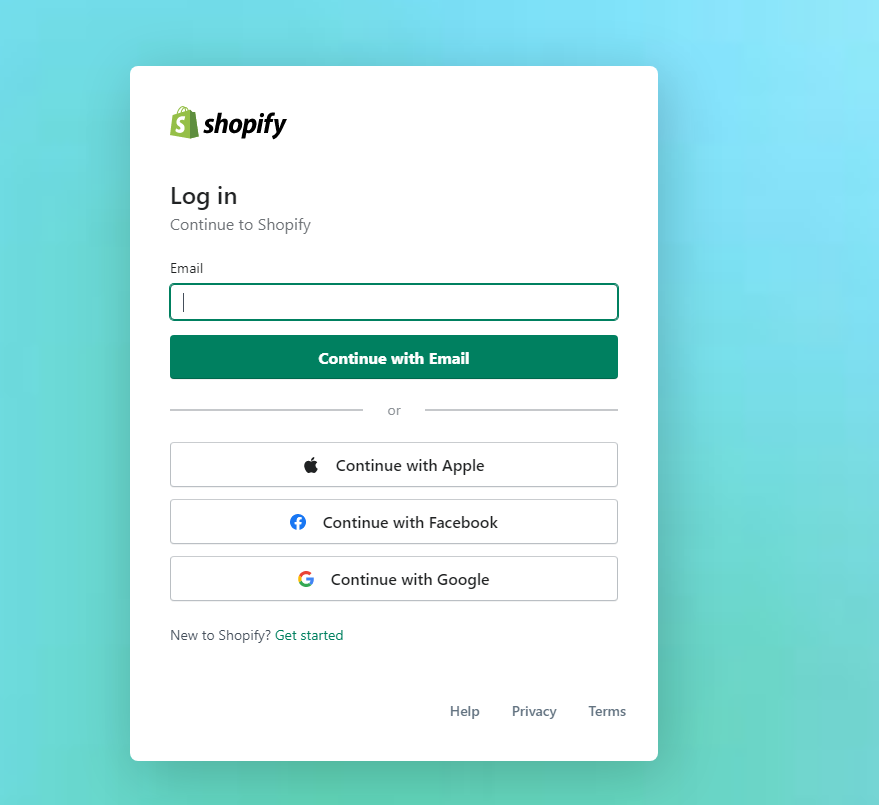 Step 2 - Let's start with you going to the Shopify app page and hitting the visit app store widget.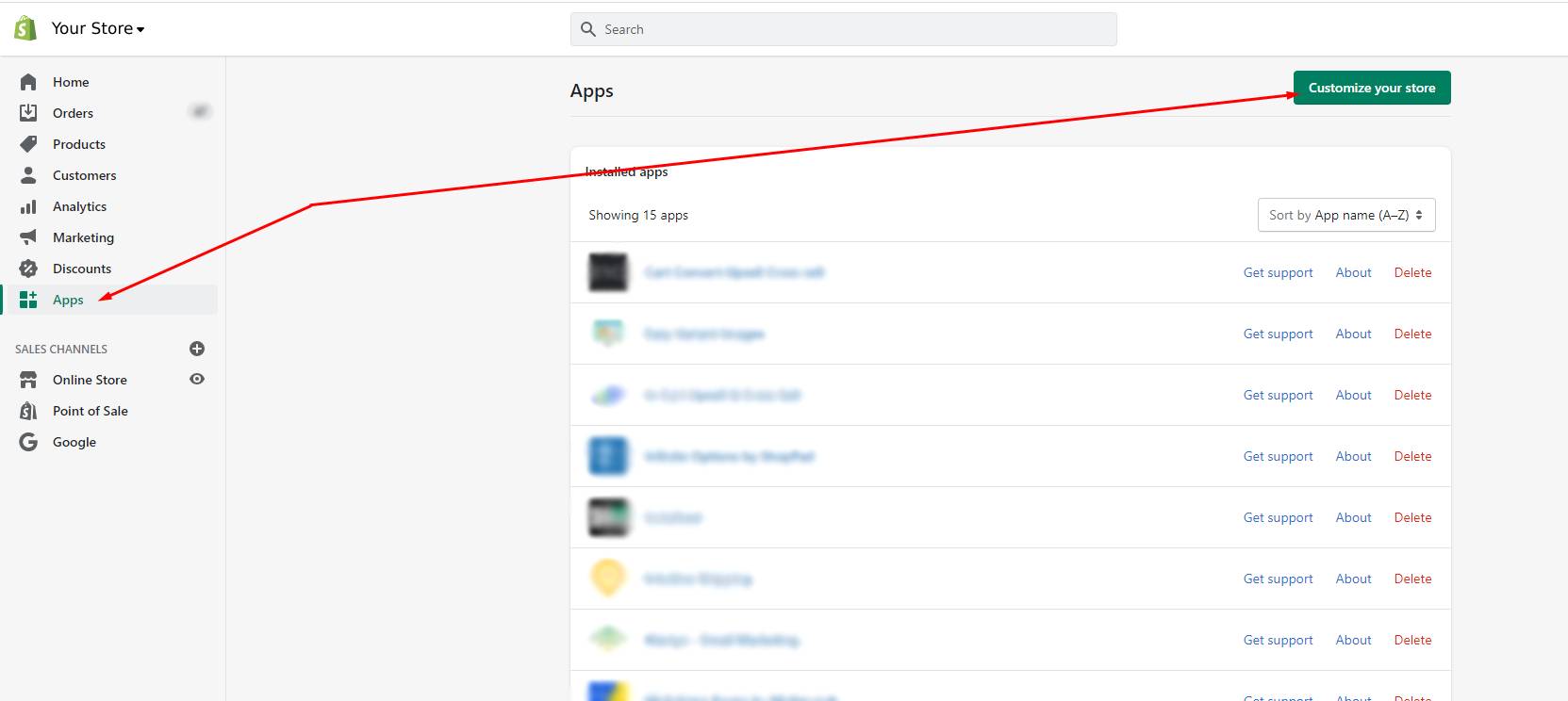 Step 3 - In the search bar, start to search for 'Review'.
Step 4 - From the drop-down menu , click on the 'Product Review App'.
Step 5 - Add the review app to your Shopify page.

Step 7 - Now hit the save button for saving the changes made.
For a free product review app you can opt the ones listed below:
Shopify's Product Reviews app allows one to add a customer's review feature to your product page. This proves a beneficial way of engaging with your customers, and also it encourages sales on the Shopify store.
Benefits:
One can easily customize without coding.
If you are on a tight budget, or doesn't want to purchase a paid app now, this app can come to your survival as it is free.
Additionally, it adds SEO-friendly review scores to Google's search results.
It offers theme-friendly designs such that it matches your store's look.
There's no need to hire a tech-savvy professional managing the Product Reviews app is easier.
You can import and export your customer's reviews in a CSV file.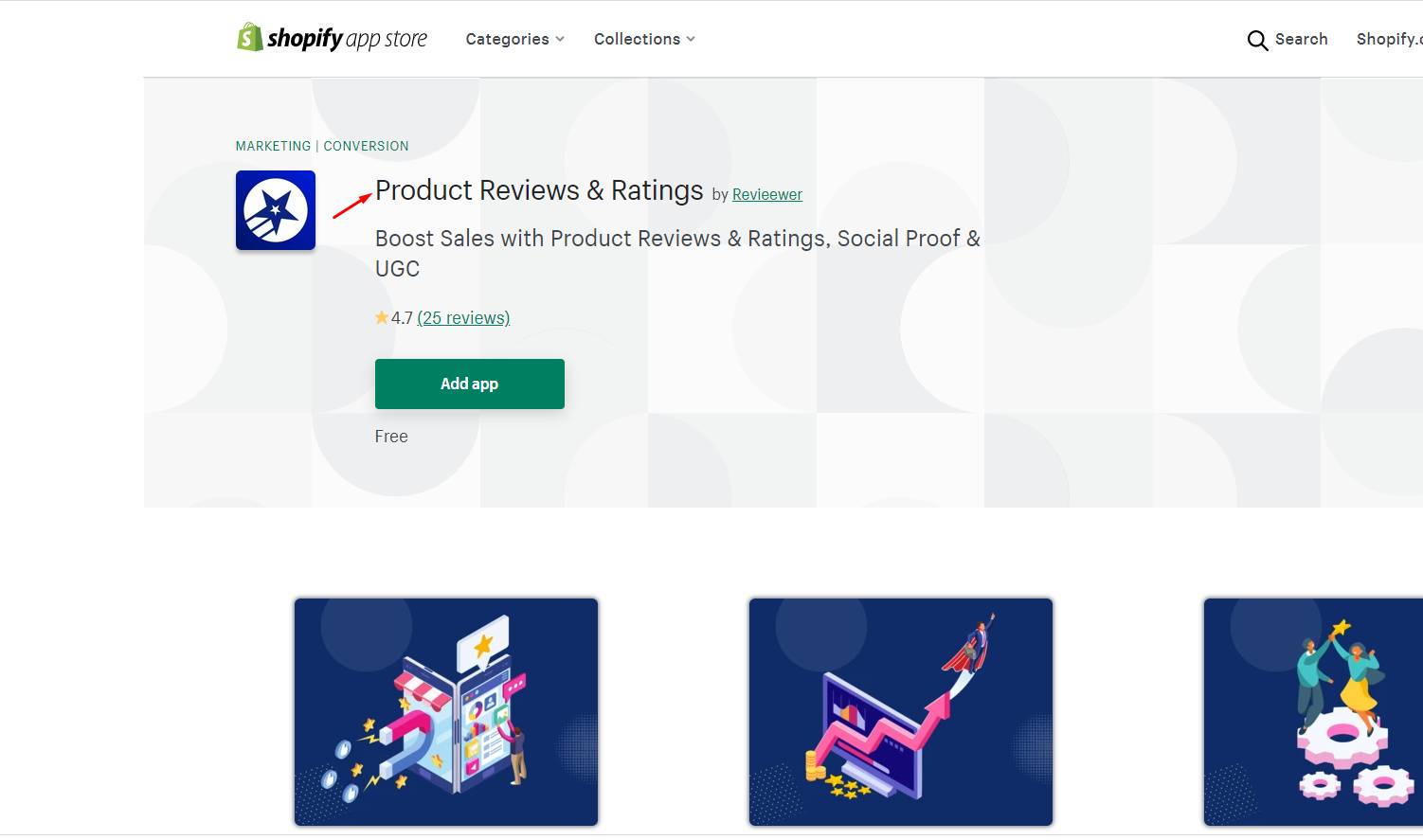 Product reviews & ratings by Reviewer is a powerful marketing solution that is designed to help the Shopify store owners in collecting, managing, and showcasing the customer's reviews on their Shopify store.
With this app, one can easily implement a customer strategy by showcasing the customers reviews on their product page. These reviews can prove to be of great help as more reviews can generate more customers on the Shopify store.
Benefits:
It collects reviews and ratings from your customers.
This app is free to install. But it may charge you more for some additional features.
It brings organic traffic to the Shopify store through customers reviews.
You can upload the reviews manually like from Facebook, Google, or a previous store.
Gives an amazing feature to the buyers to upload the images along with their ratings or reviews.
You can share your customer's best reviews on your social media platform.
One can track the list of products on the dashboard.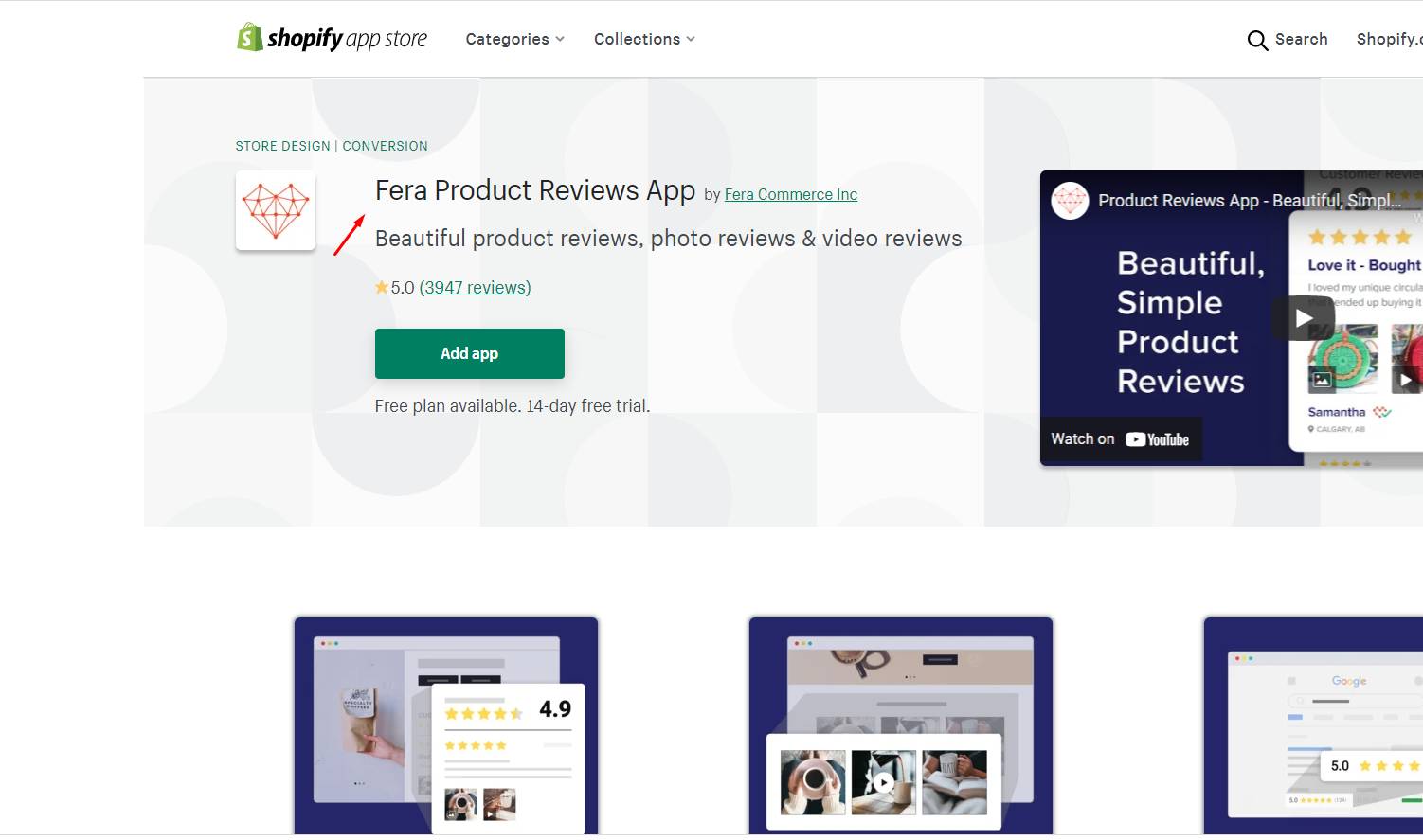 The Fera Product Reviews App allows the Shopify store owners to earn the trust of their customers and increase the conversion rate by showcasing and highlighting the key factors of your products to the buyers. One amazing feature that this app offers is that it gives options to post reviews in the form of photos and videos too.
To know more about such amazing features of the Fera Product Reviews App, slide down.
Benefits:
It collects and displays reviews, photos, and videos.
It offers amazing incentives to the customers for reviews they post on Shopify store in the form of cashback, loyalty points, and discounts.
This app sends automated review request emails to the buyers after making a purchase.
It displays reviews on your Shopify store page along with product reviews, testimonial carousel, and rating badges.
It groups similar products together to simplify displaying the reviews.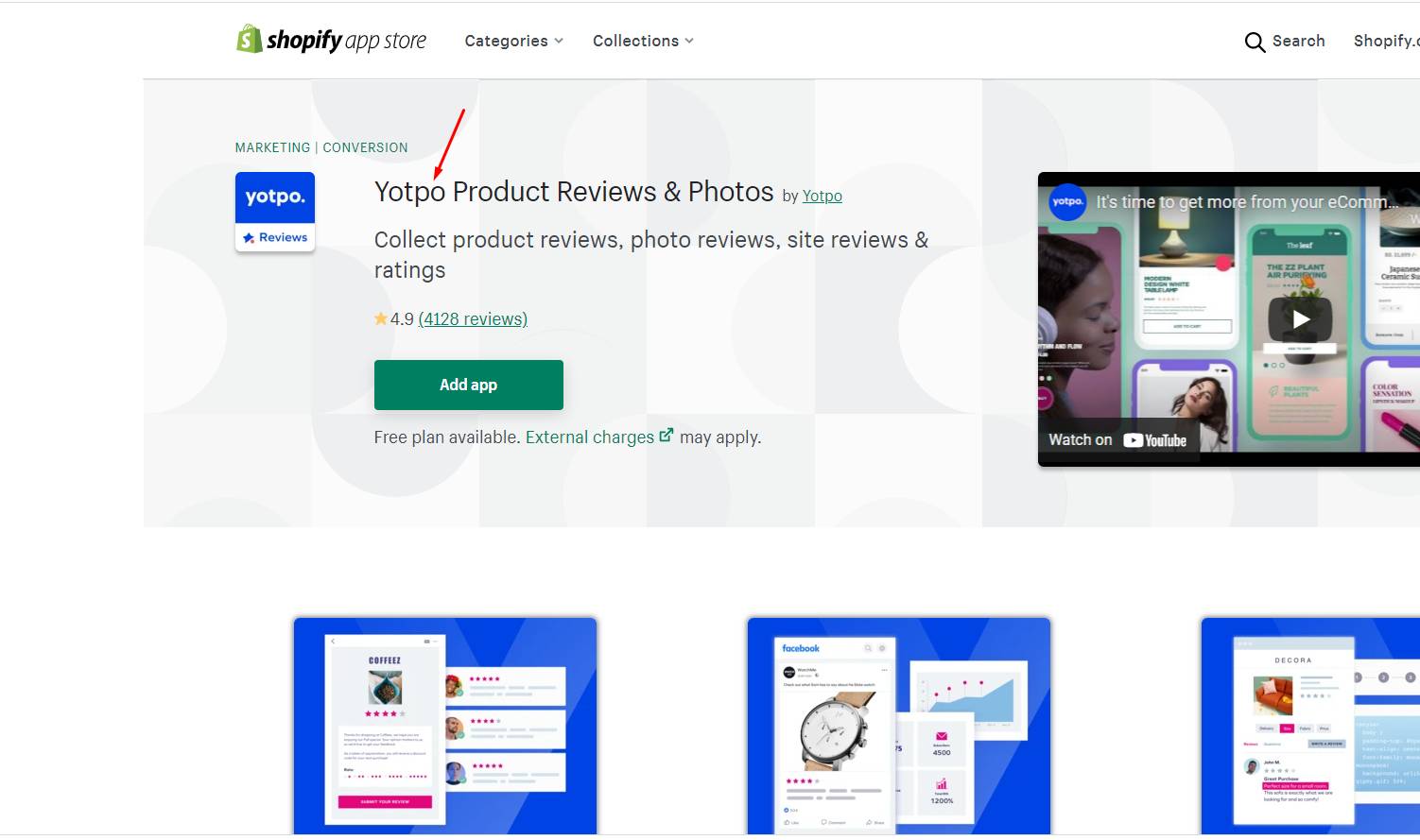 Yotpo is a leading eCommerce marketing platform that turns customers into buyers by generating and leveraging customer reviews and photos to build trust and increase conversion rates. This product review app has more than 3K five-star reviews, which proves how great this app is!
Benefits:
Yotpo generates more reviews than any other tool
It stands out in the Google search results and shows reviews and stars in your organic searches.
This product reviews app is more trusted and effective than any other tool.
It displays verified reviews as key pointers on your Shopify store to enhance conversion rate.
It helps in developing engagement with the potential customers and thus building effective customer-relationships with them.
We can't exactly tell you which review app would be the perfect fit for you!
However, if you still ask us to choose the best product review app for your Shopify store, then Yotpo would be the perfect one. Being received more than 3K positive reviews on Shopify App Store and its easy usability makes it our best option for any Shopify store to gain increased conversions.
Take your Shopify store to great heights by collecting and showcasing your customer's reviews with the best Shopify app. This will boost your conversion rate and increase trust with your potential buyers.