Bring Back Customers To Your Store
With PW
Stock Notify App
Send customized emails to your customers when your store restocks
on the products they love!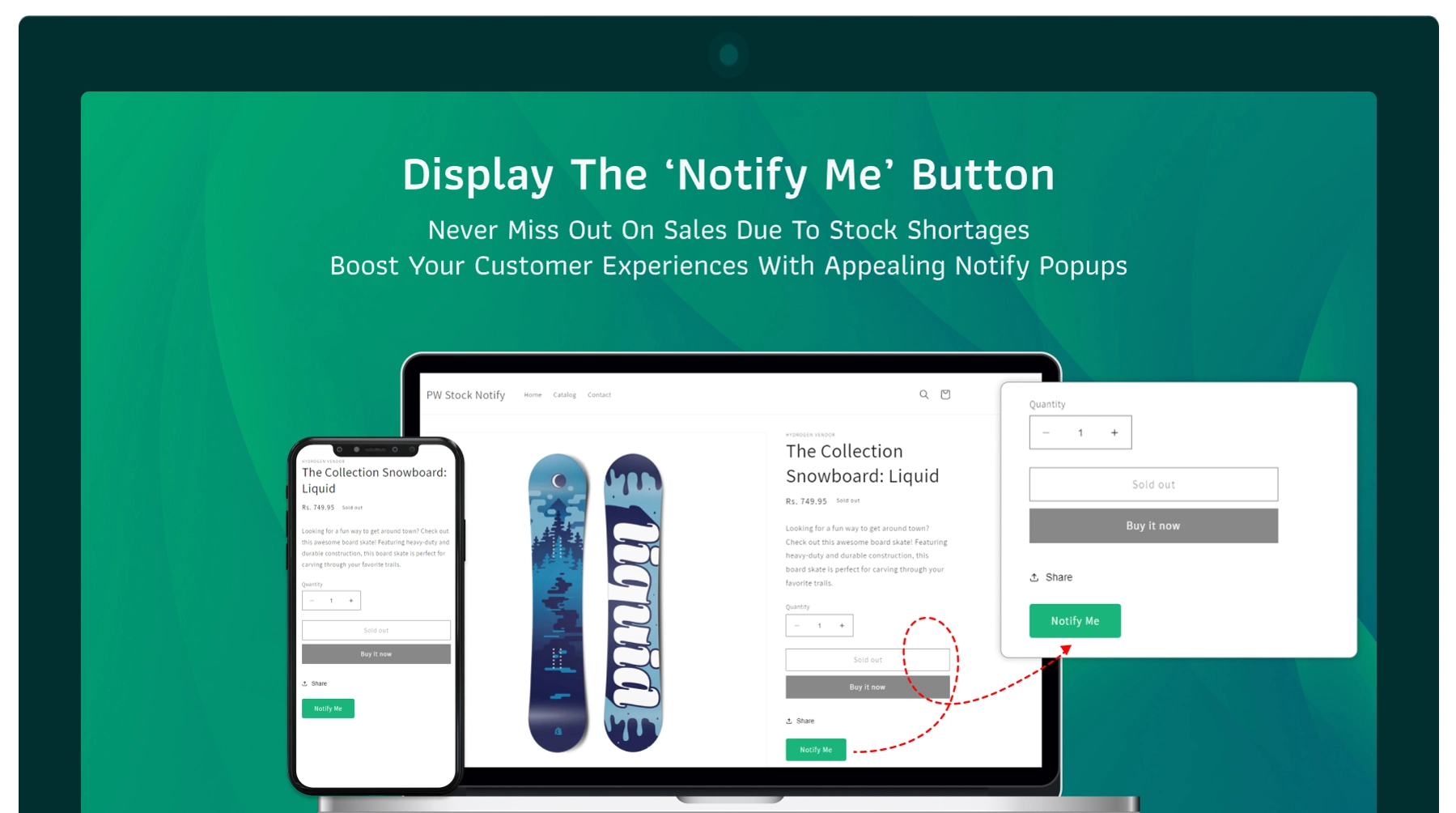 Easy, Quick & One-Time Setup
Setting up the PW Stock Notify app is quick and easy that can be completed in just a few steps. It is designed to be intuitive with no complicated procedures or technical expertise required.
Send Automatic & Manual Back-In-Stock Emails
Easily send automatic and manual back-in-stock emails to keep your customers informed and engaged. This way, you can provide a seamless and convenient shopping experience to your customers.
Fully Customize the 'Notify Me' Email Popup
Create a personalized and engaging experience for your customers with our fully customizable 'Notify Me' popup. Customize the design of the email popup to match your branding and capture the attention of your customers.
Unlimited Back-In-Stock Requests
With the PW Stock Notify app, allow your customers to request notifications for as many products as they want. This way, your customers will never miss out on their favorite product when it comes back in stock.
Export CSV Files with Filter Options
Quickly export CSV files with filter options like Status and Date, and flexibly and conveniently manage your data in a way that suits your needs. Hence, make more informed decisions based on accurate and relevant data.
The PW Store Locator App, built on Shopify 2.0 provides an innovative solution for Shopify merchants to display their location information in a user-friendly manner. So, don't leave a chance to enhance your store's online presence.
How PW Stock Notify Works?

Customer sees an out-of-stock
product

Customer requests an email
when the product is back in stock

When the customer gets back in
stock, customer is instantly
notified by email.
You've questions, we've answers!
if you don't see yours here, contact us & we'll be happy to assist!