Introducing Shopify Online Store 2.0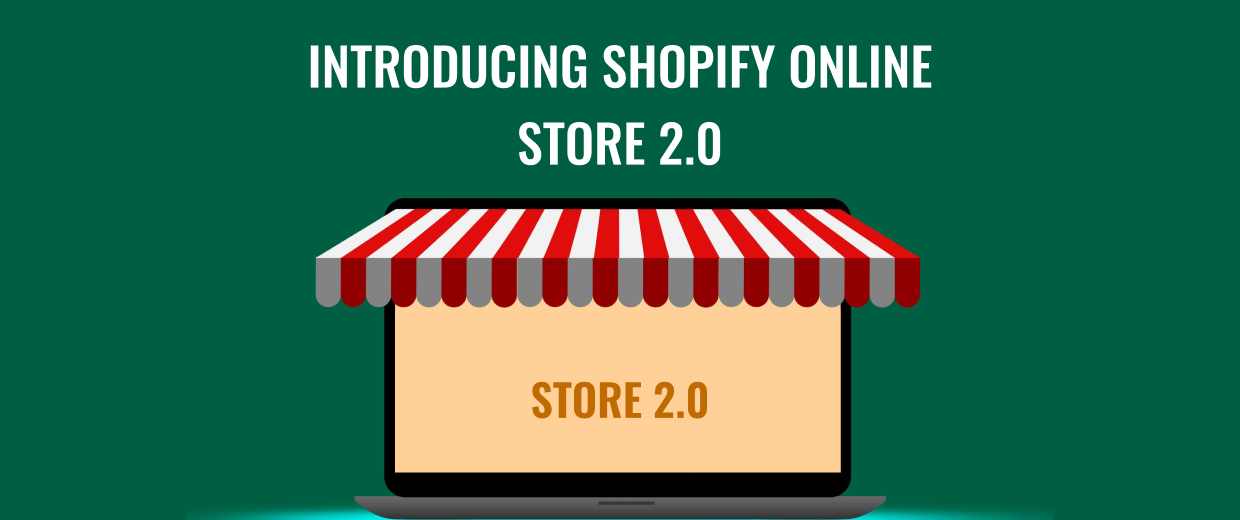 Do you know what the main goal of Shopify is? It is to make the e-commerce industry better for every individual.
Last June at the Shopify Unite 2021, they announced that they were going to roll out a new update called Shopify Online Store 2.0 that will make commerce better than ever for Shopify merchants.
This update rolls out an update that highlights the easy creation of the themes from scratch and these also offer better performance-related improvements.
Being Shopify Partners and Experts for more than a decade now, we take full pride to be a part of this marvelous moment. Online store 2.0 is indeed a revolution that makes it possible for store merchants to create a highly customizable online store for their customers.
Today's blog will cover everything you need to know about the Shopify online store 2.0 and its updates. Are you ready to dive in? Let's get into it!
Overview: Shopify Online Store 2.0?
Shopify online store 2.0 is an upgraded version of Shopify's built-in features and functions. It allows Shopify merchants to add custom features to their online stores.
This upgraded version comes with additional functionalities like metafields, page templates, easy app integrations, and more. These enable editing on any part of the store without affecting other parts of the store.
One of the other updates you can notice is the page speed which guarantees 35% more than the previous theme.
For other users, this update will also be liked by the developers since it is built with HTML and CSS semantic markup which gives more space to customize the store without depending on external libraries.
After getting an overview of the Shopify online store 2.0, do you wish to upgrade your current store? But how will you do that? Let's explore this in the next section!
How can you upgrade your current Shopify store to 2.0?
Upgrade to Shopify online store 2.0 is completely theme-dependent. This means that either you've to move on to the new theme or update the existing theme.
Switch to the New Theme
One of the ways of upgrading your Shopify store to 2.0 is by switching to any theme on the Shopify theme store. If you're a new Shopify store merchant, the default theme "Dawn" has got everything that you need. For more options, you can visit the Shopify theme store and pick a theme.
On the other hand, if you wish to continue with your existing theme, considering the next-mentioned option will work for you.
Update the Existing Theme
To update your existing theme, check the update section of the current theme to check if there's an updated version of the theme. If you've custom-designed your theme, contact your developer to help you with the migration of your current theme such that you get access to new features of the store.
How will updating or switching to Shopify Online Store 2.0 Affect the Site's Performance?
Well, it's been almost six months since the launch of Shopify Online Store 2.0, and so far, we haven't witnessed any side effects from upgrading the store to Shopify online store 2.0.
One of the aspects of improvement in page load time after upgradation. The default theme with Online Store 2.0 is responsible for a boost in page speed, as much as a 35% hike as compared to the previous theme.
What's New in Shopify Online Store 2.0?
1. Adding & Editing Sections on Each Page
Before this version was released, adding and editing sections was only possible on the homepage. If you'd wanted to add or edit sections on other pages of the website, you need to approach a certified Shopify developer.
The reason behind this being it involves code edits, block modifications, and integration of the custom apps in the backend of your store. With the launch of its new version, you can easily add and edit the sections on every page of your store.
Below are some of the steps that you must follow to add or edit sections.
From your store's admin panel, navigate to the Online Store > Themes.
Select any of the themes you wish, and then click on "Customize".
Next, move on to the left panel, and click on "+Add Section".
Choose any section from the list and edit as you want.
Once you've completed editing the section, don't forget to click on the Save button.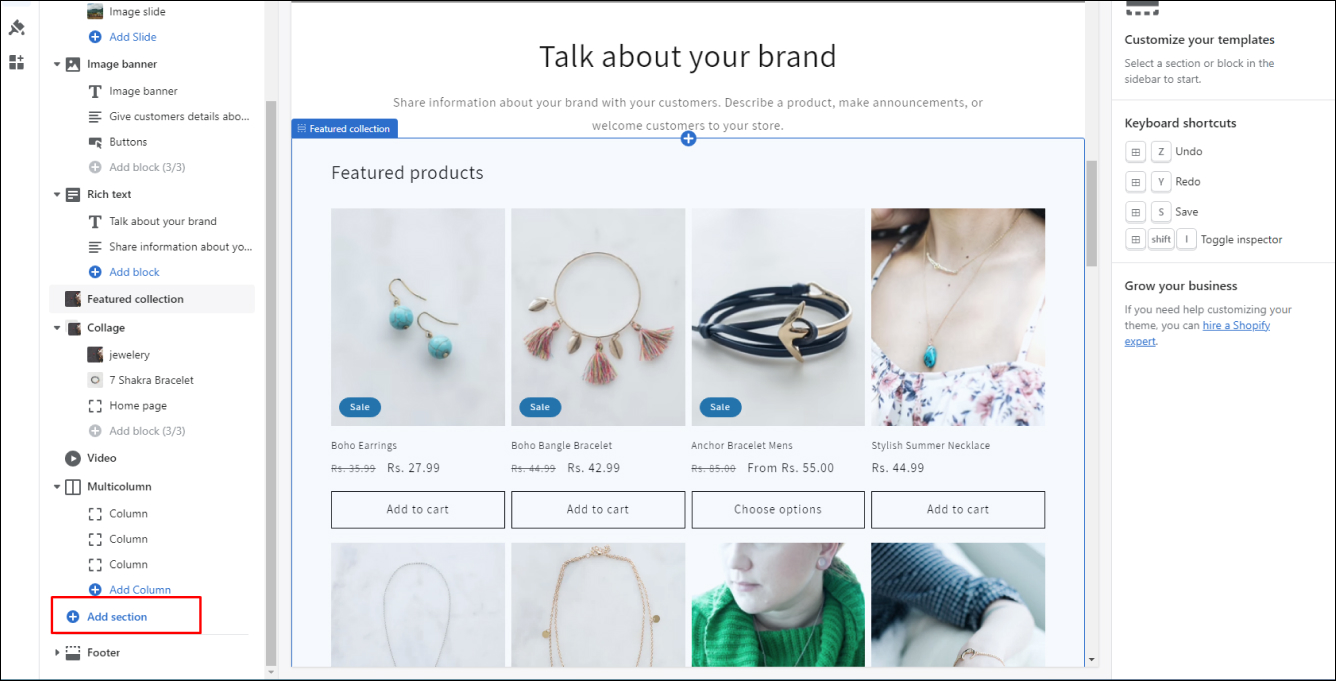 2. Customize Store's Content with Metafields
Earlier, when Shopify merchants needed to add product descriptions, they get limited to certain specifications. For adding other details, one needs to add them through codes.
With the new theme editor, you don't need code to add fields to a particular section. Instead, navigate to the theme editor and edit any part of your store's content. This way, you can add specific details about your product.
To get detailed information on metafields in Shopify, do check out our blog!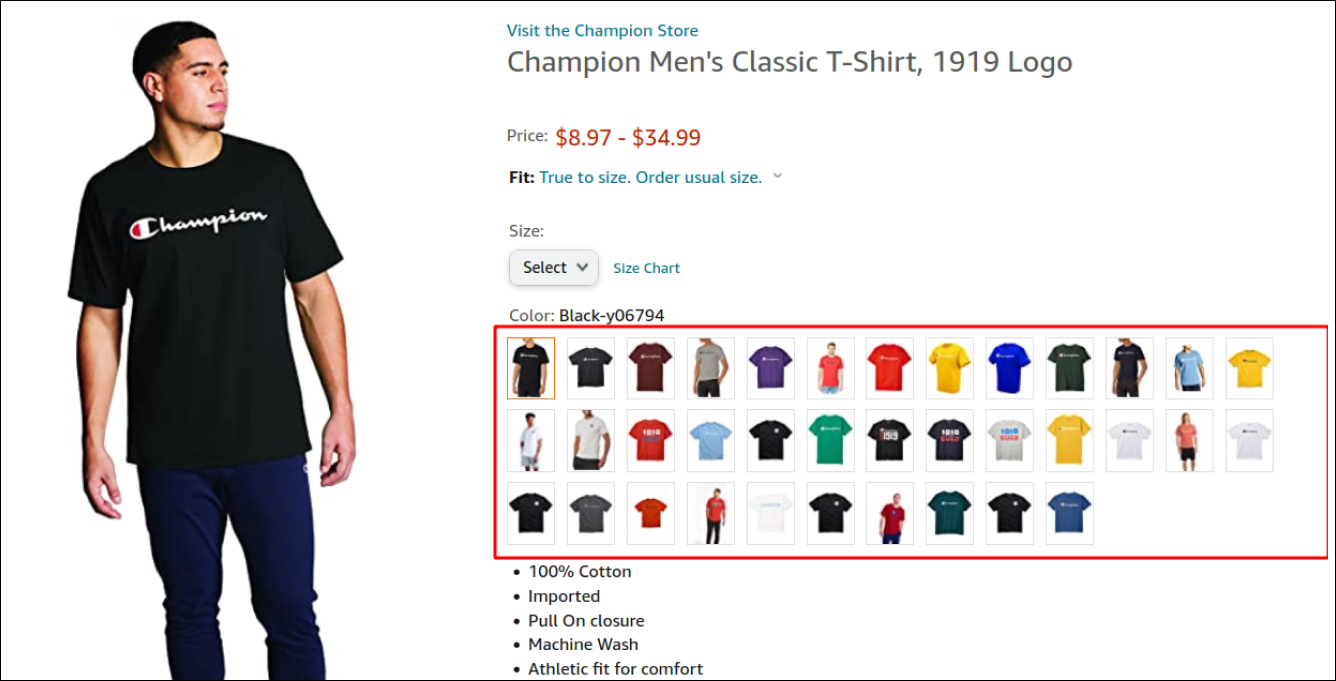 3. New "Dawn" Theme Editor
One of the most popular updates of Shopify online store 2.0 is the new "Dawn" theme editor. The reason behind its popularity is the 35% increase in page load speed.
According to what Shopify claims, the main goal of this theme editor is to give online merchants with full control over the stores without depending on the developers to make changes in the store's backend.
It also offers certain pros as it allows designing and developing the store without relying on the properties of the theme.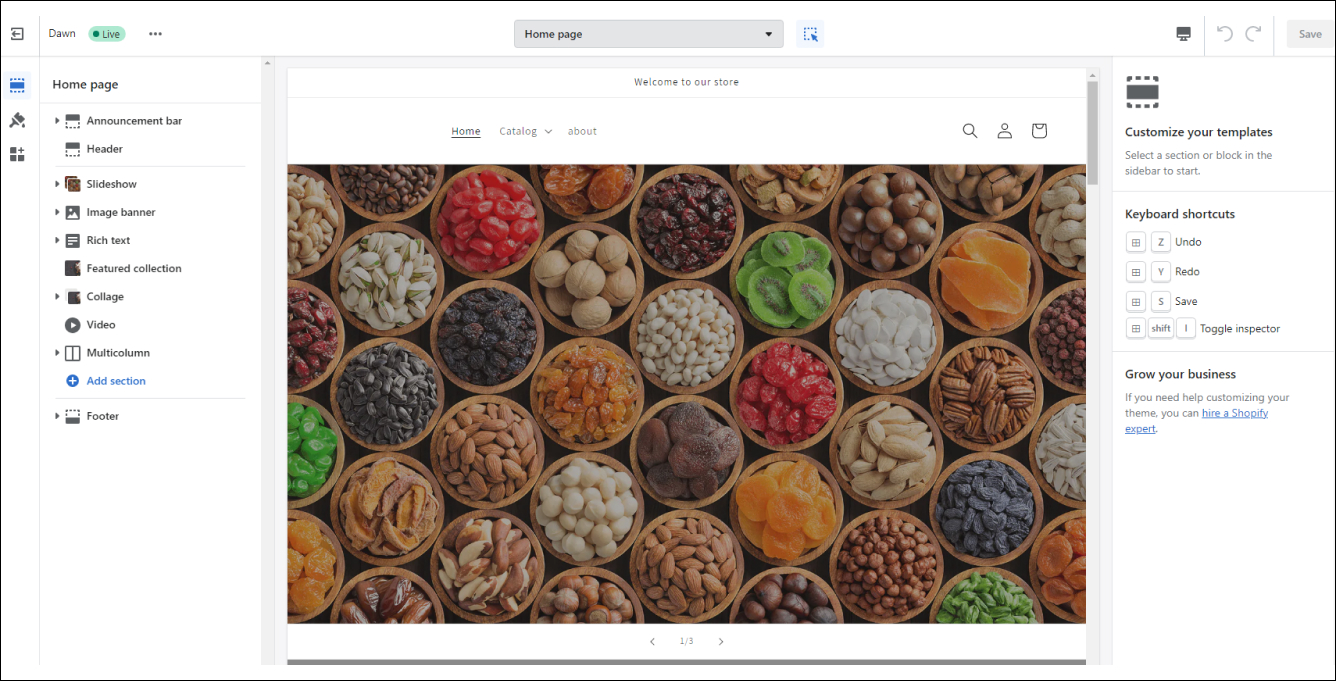 4. Easier Integrations with App Blocks
If we talk about app blocks in the previous theme, the Shopify merchants had no control over the customization of the app blocks as in the place where they should appear on the store.
With the release of Shopify store 2.0, the app block integrations are easy, and it allows app extension into the theme. It gives you full freedom over placing the app blocks anywhere in your store.
To add an app block to a particular section, follow the below-mentioned steps:
From your store's admin panel, navigate to the Online Store > Themes.
Select any of the themes you wish, and then click on "Customize".
Now, select a section to which you wish to add the app block.
Next, click on the Add Block from the Apps menu in the right panel.
Ensure that you Save the changes.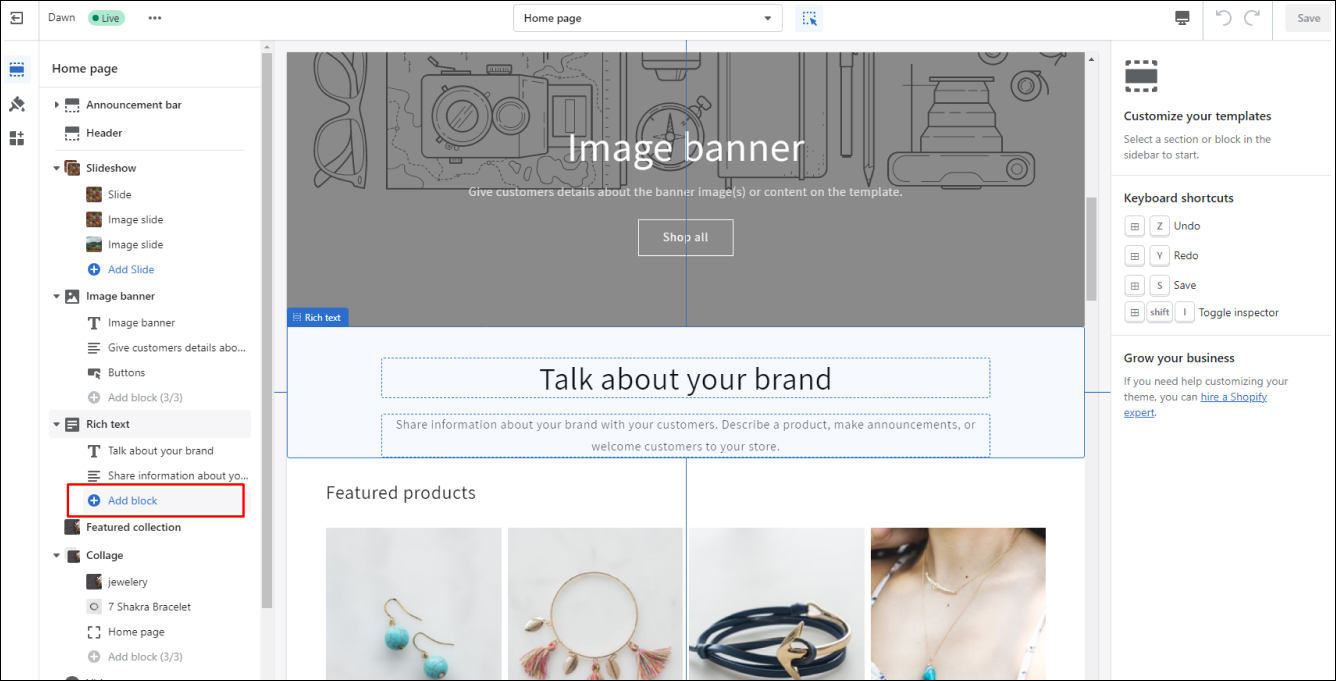 5. Buy Now, Pay Later with Shop Pay Installments
One of the things that Shopify noticed while building the Shopify Online Store 2.0 is that the merchants won't continue running their stores if there are no shoppers.
With the introduction of Shop Pay, Shopify allows merchants to split their payments into four installments that are interest-based in the US.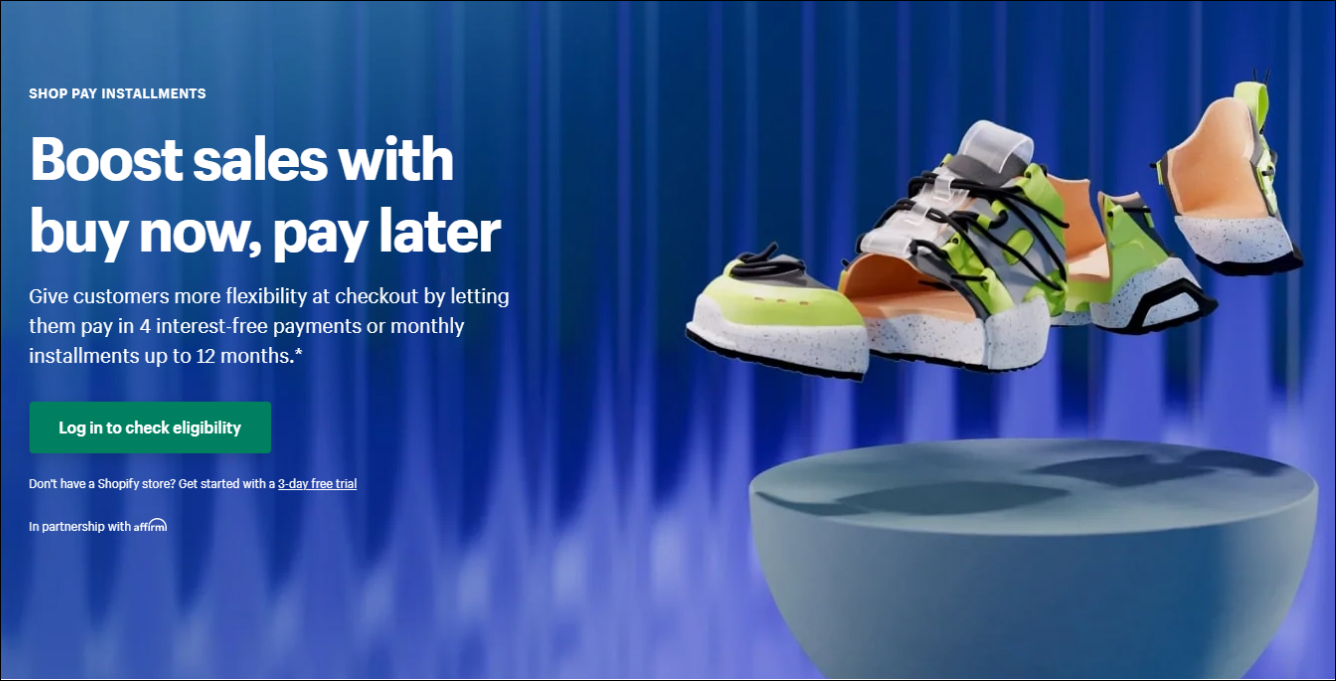 6. Improved Checkout Experience
Customizable checkout options were not accessible by the Shopify Plus merchants. But with the new upgrade in the Shopify online store 2.0, now every Shopify merchant can improve the checkout experience for their customers.
This allows Shopify merchants to accept their customer's orders and payments from anywhere they sell their offerings. It also offers easy app integration in the store such that additional functionality is added.
Moreover, Shopify gives merchants an option to accept the preferred mode of payment for the customers.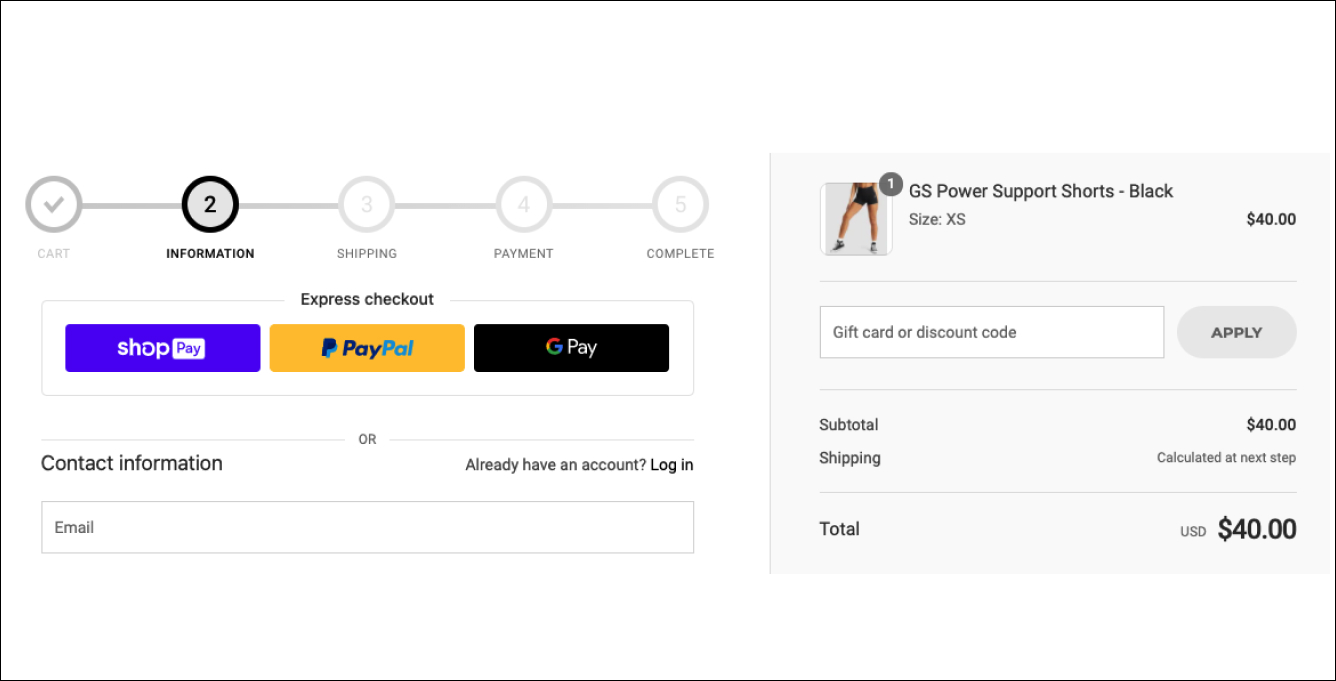 7. A Shoppable 404 Page
Although Google clears the fact that 404 pages don't affect the rankings of your site in SERPs. It might be true in some cases, but it does increase the bounce rate due to this error page.
With Shopify's upgrade, you can make use of this error page and customize it according to what you wish to display on your store.
For example, you can customize the 404 page to display some of the best collections from your store. Either way, you can use it to showcase the sale or discount certain items. It will help you retain customers on your site and they won't bounce off your store if they see a 404 page.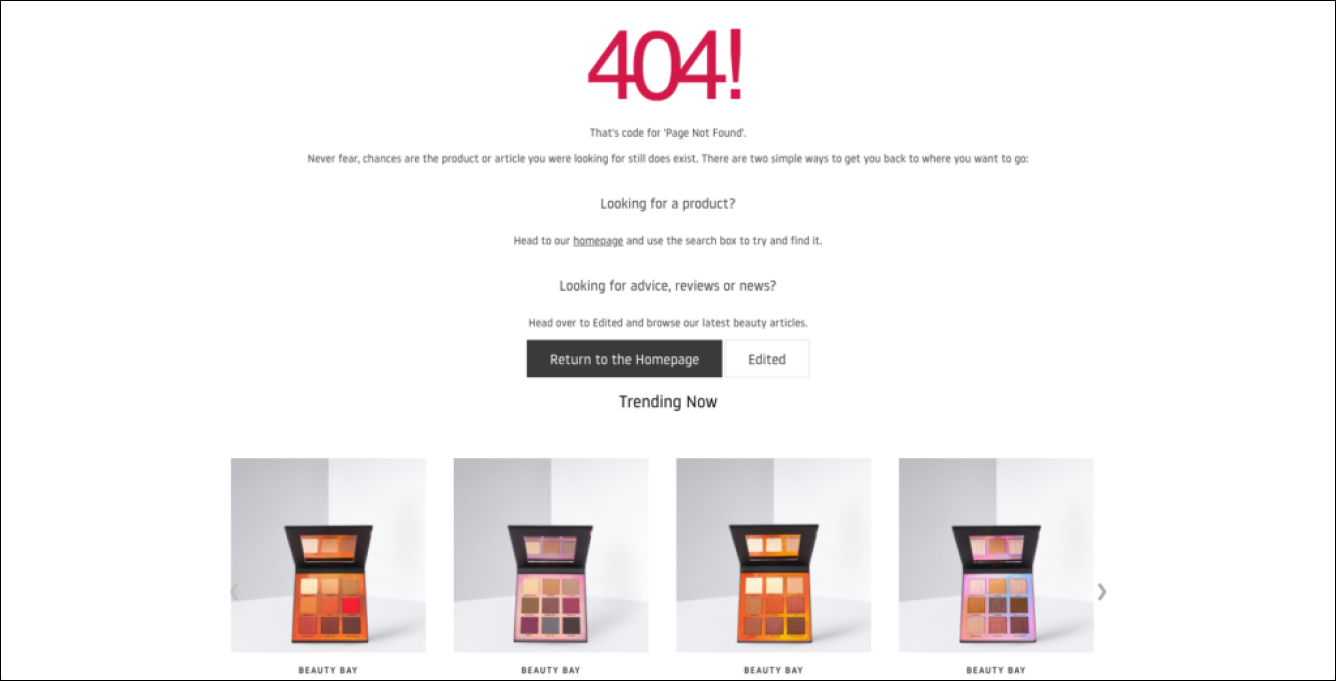 Ready to Switch to Shopify 2.0?
So that's all, Shopify 2.0 has truly revolutionized the way it functions in the e-commerce industry. From improved checkout experience, and customizing product descriptions with metafields, to the new dawn theme editor – we can't wait how this upgrade can transform the entire industry.
The era of online shopping is continuously changing and expanding. If you've decided to upgrade your store to Shopify 2.0, you don't have to worry about keeping up with the pace.
It is now time that you update your current Shopify store if you wish to grow your brand and business.
So, what are you waiting for? Reach out to our certified Shopify developers today and take your store to the next level!
Or do you have any questions for us? Tell us about it in the comments section.