How to Create a Custom Map Pin Icon?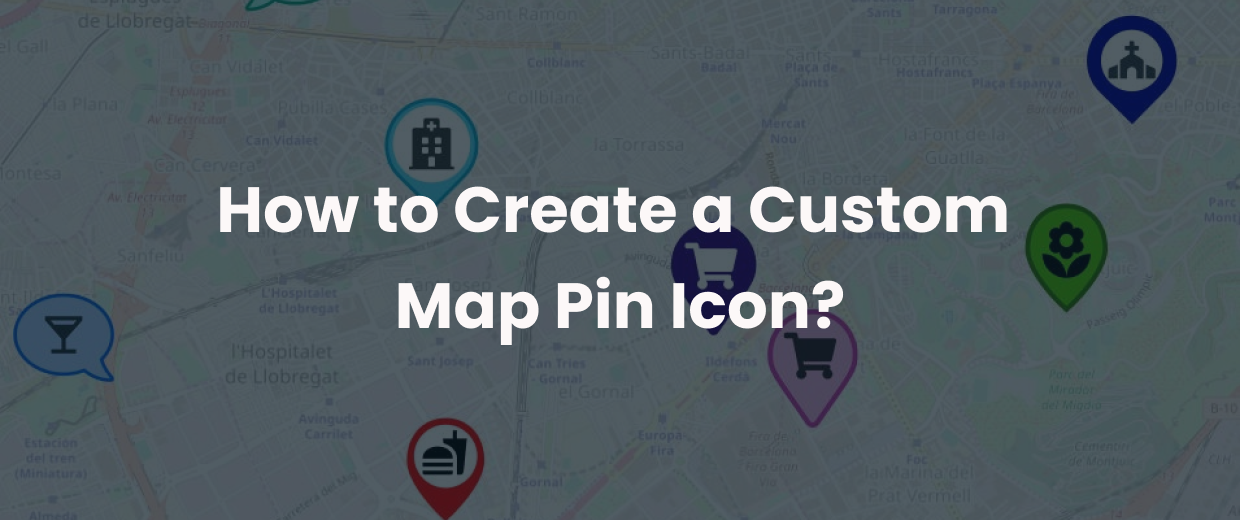 Custom map icons can prove to be a powerful tool for enhancing the visual appeal of your maps. By replacing generic map icons with custom map icons, you can add a personalized touch to your maps. This way, you can make them more memorable and engaging for your customers.
If you're looking to customize the look and feel of your PW Store Locator map, you will be happy to know that it is possible for anyone to set up a custom map icon. This allows you to replace the default map icon with a custom one which will help you reflect your brand better.
With just a few simple tips, you can set up your custom map marker icon and take your PW Store Locator map to the next level.
Tips for Creating a Custom Map Icon
Image File Format
We highly recommend creating your custom map marker icon in PNG format. PNG images support transparency, which means that you can create a marker icon with a transparent background.
This allows you to seamlessly integrate your custom marker into the map without any unsightly white borders or backgrounds.
Image File Size
Your custom map marker icon will be displayed on the web, it's essential to create it in the appropriate size in pixels.
Other than that, keep in mind that you create an icon that is around 50 pixels high and 50 pixels wide. This size ensures that the marker is visible and easily recognizable on the map without being too large or small.
Adding Your Icon to PW Store Locator Map
Let's walk through the steps to add your custom map icon to PW Store Locator Map:
Step 1: From your Shopify store's dashboard, navigate to Online Store > Themes > Customize.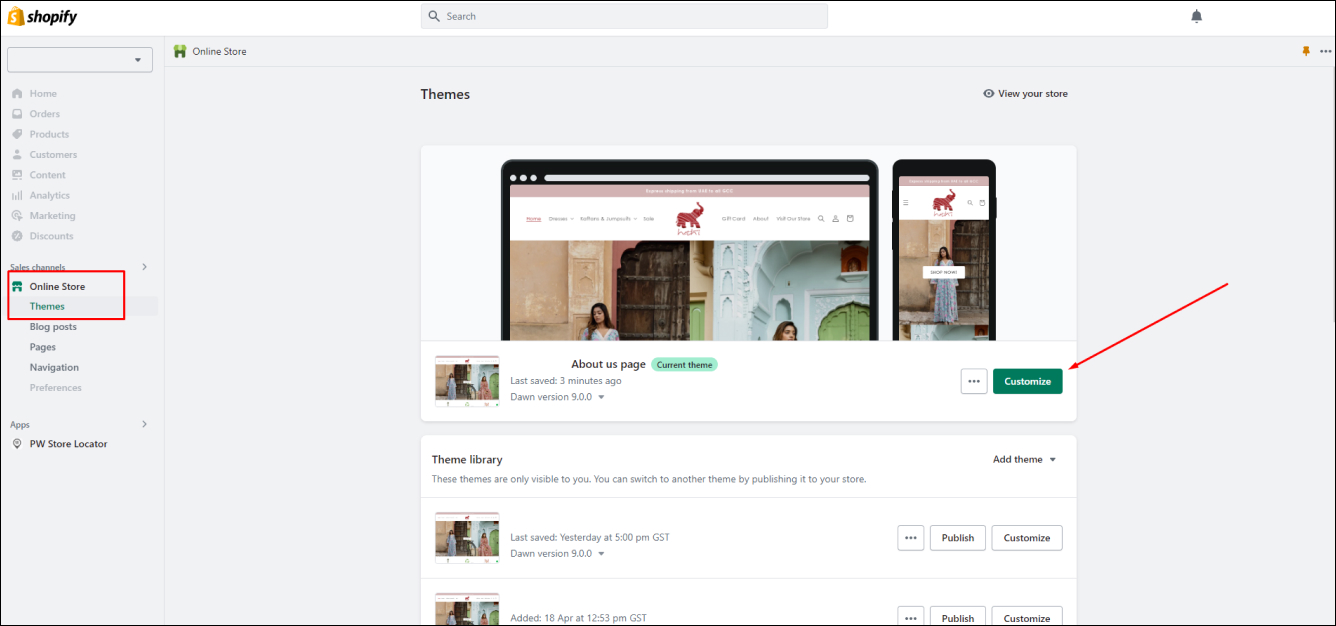 Step 2: Select Pages from the drop-down menu and choose the page where you've added the PW Store Locator.
Step 3: In the left sidebar, click on Add Store Locator under the Apps section.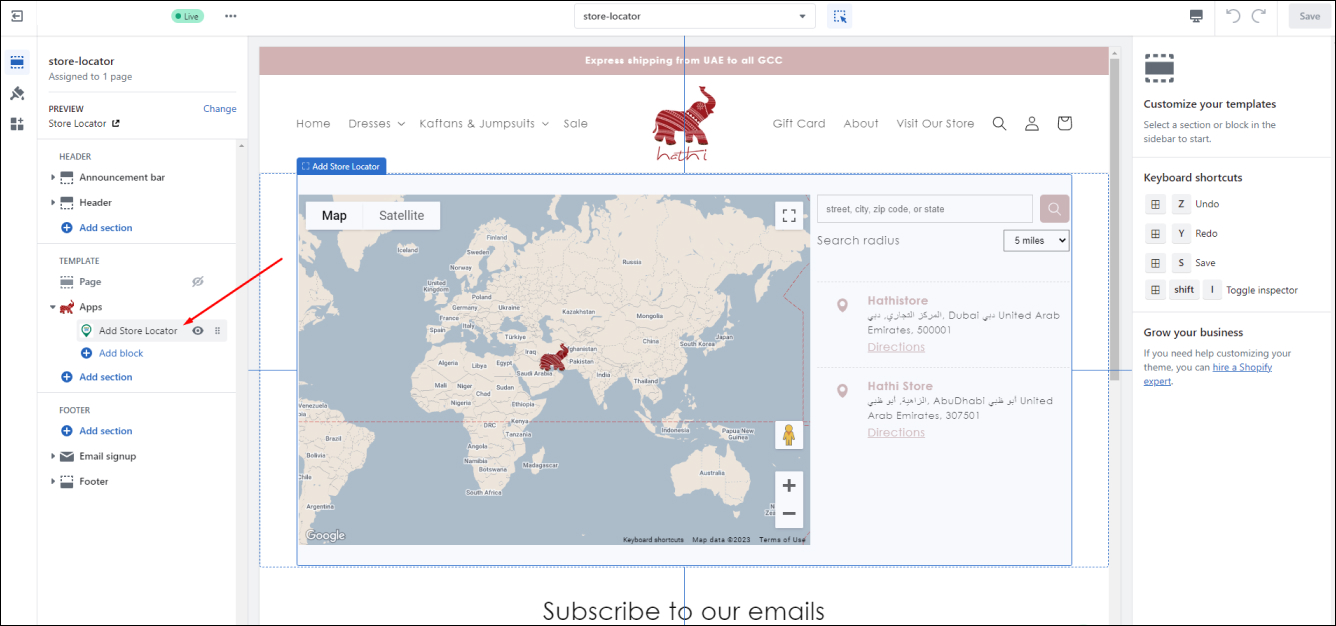 Step 4: Next, in the choose map marker, click on Image.
Lastly, click on the Change button and upload the custom map icon. Don't forget to Save the changes you made!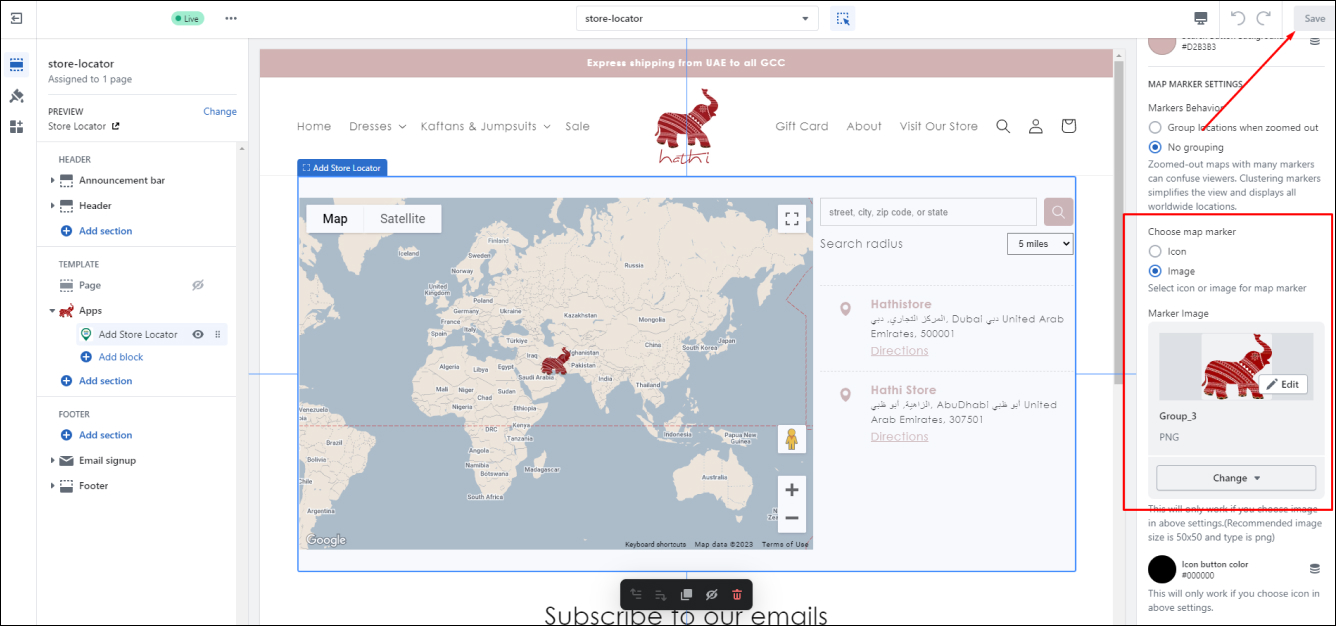 Conclusion
Custom map pin icons allow you to convey information more effectively, making it easier for users to find specific locations or points of interest.
This added level of customization helps your map stand out from generic maps, adding a touch of creativity and professionalism to your Shopify store.
Follow the steps mentioned in the blog and design a unique and eye-catching map pin icon with PW Store Locator that aligns with your brand identity.
So go ahead, unleash your creativity, and start designing custom map pin icons that resonate with your audience and add value to your mapping experience.
And remember, the possibilities are endless when it comes to personalizing and tailoring map pin icons to your specific needs.