Is WooCommerce Good Enough for My store?
Are you planning to start an online business? If yes, then consider WooCommerce.
More than lakhs of online businesses are established every year. Now, business owners have no shortage of alternatives when it comes to choosing a platform for building their store. Should you go for Shopify, Magento, or WooComerce? Or should you go for one simple solution for building your business digitally?
Today, used by more than 2.4 million online store owners, WooCommerce is used to develop and build e-commerce businesses since it offers varied functions and features.
What is WooCommerce?
WooCommerce is one most popular WordPress plugins, and despite being freely available, it has all the features available that you can expect from any paid or premium software.
Moreover, it is used by various types of customers who sell different products that include but are not limited to Virtual like eBooks, audio or video files, Physical products like Electronics, books, or Services like plumbers, electricians, etc.
As it has been used by most web stores around the world, it makes the best free plugins for an e-commerce website with multiple language support. You would be hard-pressed to find something that competes with the level of potential here.
Why Use WooCommerce?
Undeniably, WooCommerce is the best plugin for WordPress, and it is great SEO for e-commerce websites. Since it is open source, it offers unlimited customization. WooCommerce offers various features, such as:
Ease in the order tracking
Enhanced customer engagement
Delivery status updates
Better inventory management, and more
How to Set your WooCommerce Store Running?
If you aren't aware of how you can set your WooCommerce up, no worries. It is as easy as ABC. Just follow the below-mentioned steps:
Go to your WordPress dashboard
Select the "Plugins Options"
Search for WooCommerce in it
Download the plugin
Then, the setup wizard will guide you along the way, thus, helping you to create your online store.
Why Choose WooCommerce?
In simpler terms, WooCommerce provides us with one complete e-commerce solution that is quicker, easier, and more adaptive to the specific requirements of your online store. It is one of the best ways of growing your store as a WordPress user.
Here are some reasons why you must choose WooCommerce for your store:
Provides great geolocation support
Offers different shipping options to users
Enables guests to check out
Unique inventory management system
Updates product details easily
Allows pre-installed payment gateway options
Is WooCommerce Worthy For your Online Store?
You can find many e-commerce plugins that you can choose from, but why you should consider WooCommerce? In simpler terms, WooCommerce offers individual unmatched compatibility, flexibility, and an easy interface.
Here, we'll dive a little deeper into the pros of WooCommerce. Mentioned below are the topmost reasons to choose WooCommerce for your store.
1. Free to Use:
When a newbie chooses a platform for building your online store, price is most likely to be a major factor. Many e-commerce platforms range from free to many thousands annually. One of the main reasons to choose WooCommerce for your online store is it's free to operate.
Since it is free, any small or large-scale business can take leverage of its functionalities and capabilities without having to pay many thousands of dollars for any software.
If you're planning to use third-party applications for payments with WooCommerce, it may cost you a certain amount of money, but that will not be related to WooCommerce directly.
2. Used To Sell Anything:
 When someone asks you about WooCommerce, what do you answer? Just say – It is a way of selling anything.
WooCommerce is one flexible plugin of WordPress that can be used to sell products, services, or anything. If you plan to sell your products via dropshipping or by creating digital products, you can do it all through WooCommerce.
There are some digital products like appointments, memberships, or subscriptions. Whether your purpose is to sell a single digital product through a website or a wide variety of products, WooCommerce can be used to achieve anything.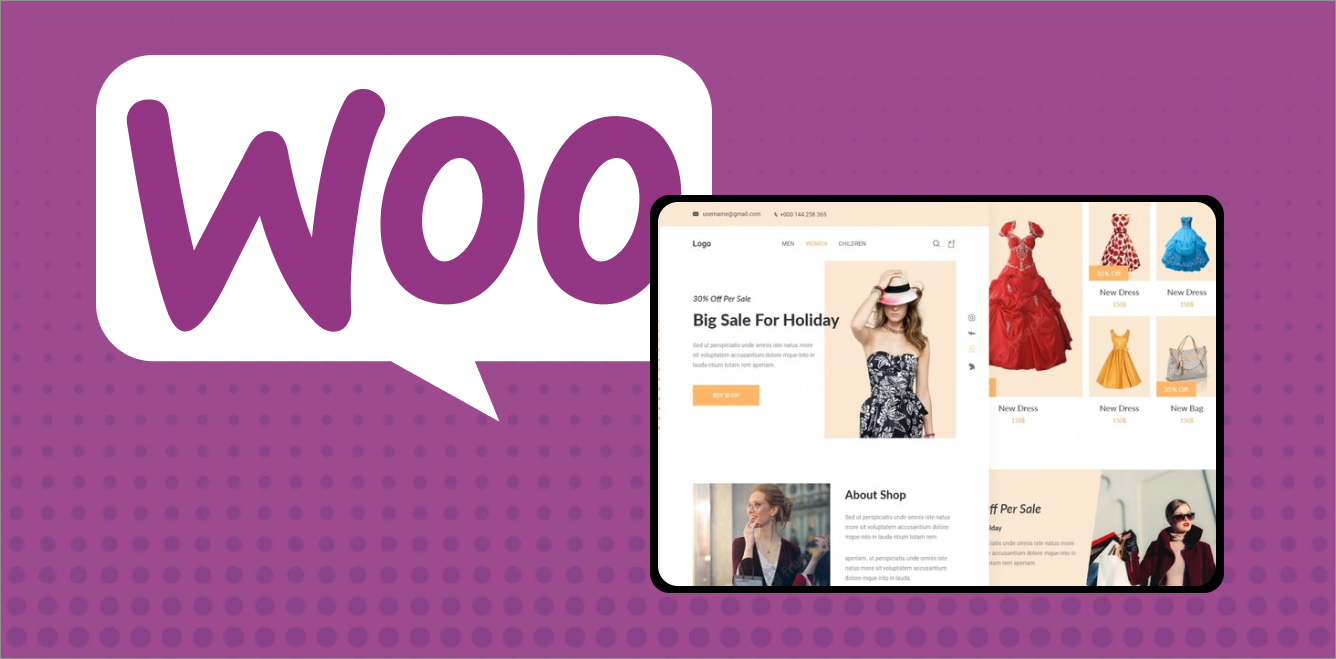 3. Includes Powerful Analytics:
Do you have a question in mind that how does WooCommerce work? Well, one simple answer to this query is that it is just through analytics.
WooCommerce offers built-in analytics that can enable you to gain deeper insights into your customers and their buying behavior. For instance, sales data can help you to know more about your visitors and customers.
Moreover, WooCommerce offers an extensive set of analytics that are displayed in an intuitive interface. It is quite easy that can help you integrate WooCommerce with external analytics.
4. Provides World-Class Content Management:
What do you expect from an e-commerce Content Management System? Well, if we talk about WooCommerce's CMS particularly, then it is no droop as such where content comes into play.
E-commerce content marketing is key to a high-performing website or online store. CMS plays an important role in e-commerce marketing, sales optimization, and SEO.
WooCommerce offers a plethora range of CMS options, such as blogging, email marketing, landing page, and more. Additionally, it is also compatible with SEO plugins such as Yoast SEO which makes it simpler for website owners to optimize their content accordingly for search engines.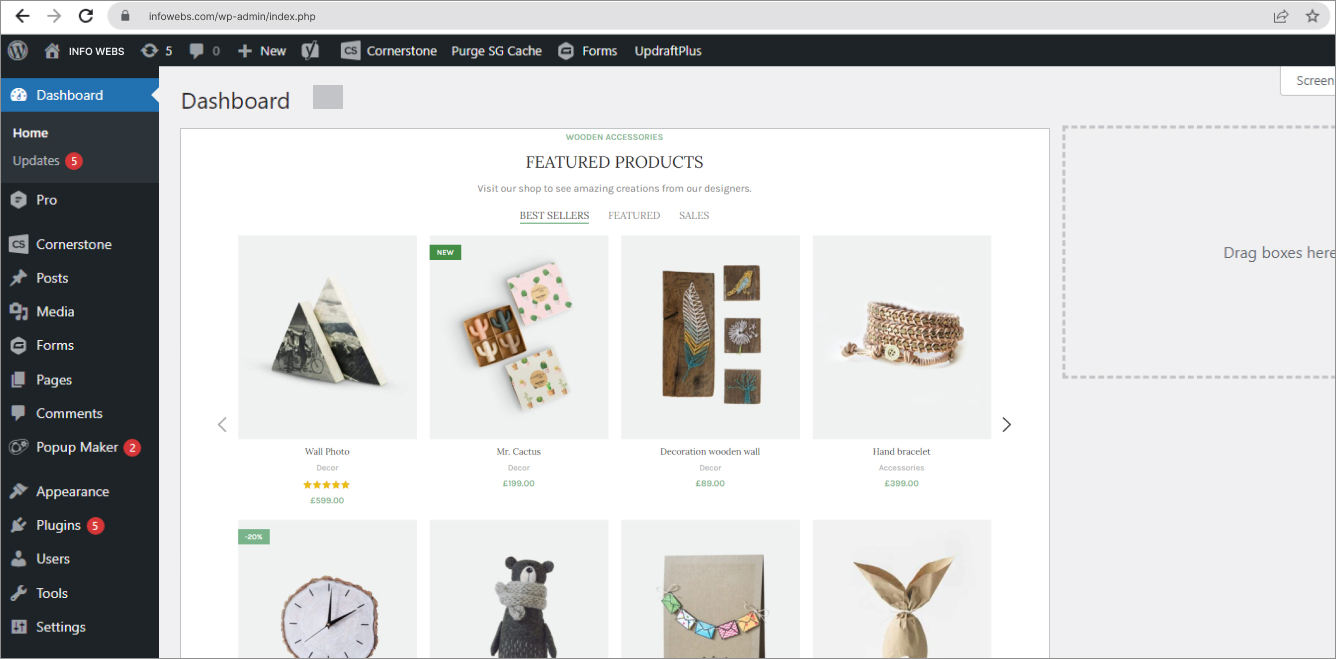 5. Helps you grow your Business:
 If you're starting on this now, start to work on your e-commerce growth strategy as it will help your store to achieve great heights.
When you're picking an e-commerce platform for your online store, always start by thinking about your business's future. It might be too small initially, but eventually, it will grow, and thus, you must pick a platform that can handle the complexities of a busy store.
One of the advantages that WooCommerce offers is that it easily supports online stores ranging from tiny ones to big ones. It can help you scale your store from a few products to thousands and from a few visitors a day to hundreds of customers per hour.
6. It constantly evolves & improves:
 One of the benefits of any open source project like WooCommerce is that it isn't developed by one individual or team alone, it is built, developed, and shaped by thousands of dedicated contributors.
They not just add and improve the code, but they contribute to marketing and the community also. It clears that WooCommerce constantly evolves, fixes the bug itself, and keeps growing better with its updated version.
7. Has A Vibrant Developer Community:
You must be aware that both WordPress and WooCommerce are open sources. This clears that the users can change or add new features, create custom themes, and develop new plugins or extensions to their core.
If you pick a less popular platform for creating your store, it is a daunting process for you to find developers who can help you with achieving your desired goals, and even if you find one, their quote doesn't fit in your pocket.
Therefore, WooCommerce offers benefits to its users that you can take help from WooCommerce professionals and developers. If you plan to change or add anything specific to your store, you won't be facing issues to look for a developer who can help you out!
8. Offers Strong Cybersecurity:
 No doubt, your store's cybersecurity should be your topmost priority. Thus, while creating your e-commerce business, you must pick a platform that should offer you strong security and protection.
When comes to WooCommerce, offers unmatched and seamless cybersecurity options by prioritizing your visitor's or customer's data. This is particularly vital with transactions and payment information.
One of the best reasons why you must use WooCommerce for your store is that it never stores the number or security code of your visitor's or customer's transactions on your store. It protects your customer's data even if your site gets hacked.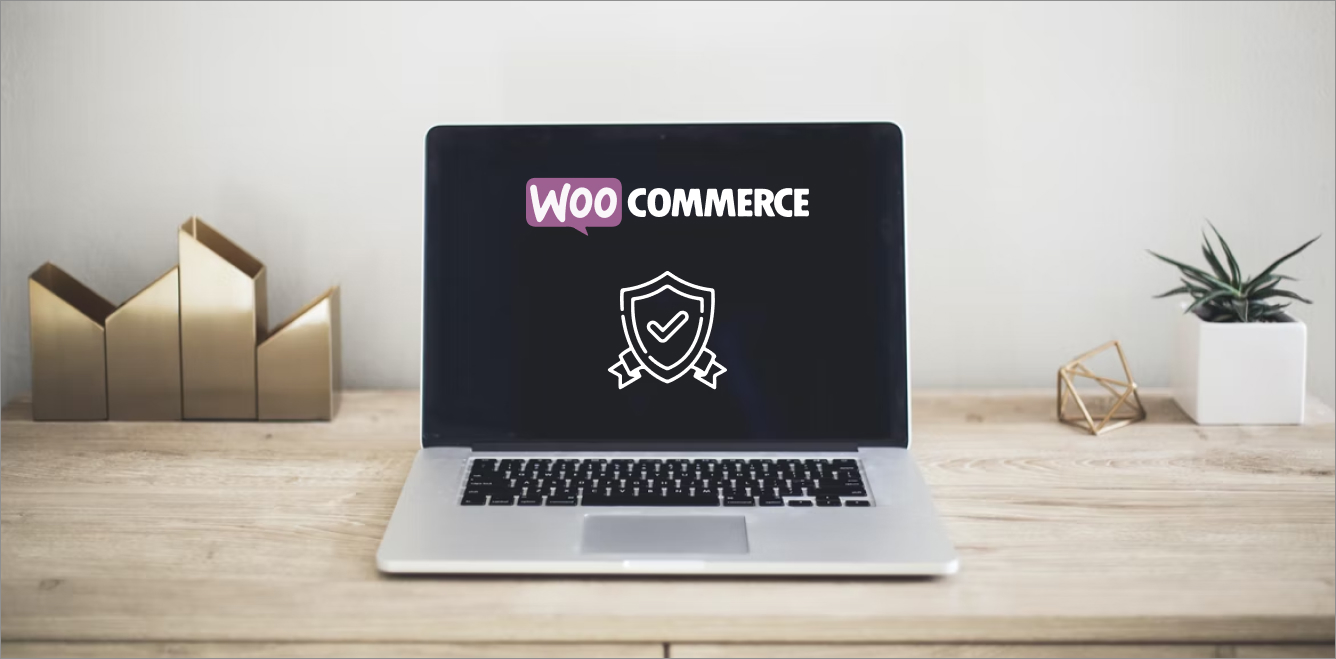 9. It is Customizable:
 One of the best WooCommerce features is that it is fully customizable. If you want to build your online store, you just need to pick a theme and adjust it according to your preferences.
If you are a tech-savvy person and have know-how related to HTML and CSS, you can customize your store incredibly. And if you are a newbie and have no tech-related knowledge, you can hire WordPress developers to create a store that suits your business niche perfectly.
Final Words
Most entrepreneurs assume that WooCommerce isn't an ideal web solution for an online store, but it all depends on how you play your cards. WooCommerce has a plethora of features that can help you run online stores with great ease.
While there are certain factors that must be emphasized while running an online store, like web hosting, security, and traffic distribution.
By keeping the necessary factors in mind, you'll be able to scale your online store using WooCommerce to great heights, in 2022 and beyond.