What are the best platforms to build an e-commerce site?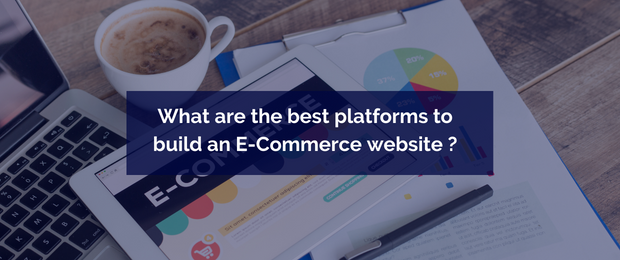 It's almost the end of 2022, and online shopping is at its peak. Some of its credit goes to the pandemic, still, people prefer it for a long time now. Almost 80% of the population prefers to shop online.
And, by the time it's the end of 2022, online shopping will be a trillion-dollar industry. Well, this is good news for online sellers worldwide since it will be easy for any business to sell its products or services online and generate great ROI.
With a reliable e-commerce website builder, you can get your products or services displayed, integrate payment options, and handle shipping-related tasks.
Choosing an e-commerce platform is a tedious task for any business opting to go online. Developing an e-commerce website isn't difficult, but if you build it using the wrong platform, it is going to hamper the growth of your business.
In this article, we'll talk about some of the best e-commerce platforms that you can choose to build your online store. We'll cover their pros and cons such that you get a better understanding of them!
Let's get into it!
Which is the best e-commerce platform?
Well, the answer to this query is quite simple. 
The best e-commerce platform could be the one that goes well according to your needs and requirements.
You can find many e-commerce platforms out there, and each of them offers a unique set of features and functionalities that are suitable for different businesses.
To help you with the decision-making of choosing one e-commerce platform, we have researched and created a list of the best e-commerce platforms below.
5 Best E-commerce Platforms
Choosing the right e-commerce platform will make it both easier and quicker for you to build a store that has enough features and functionalities that will help you get traffic, leads, sales, and revenue to your store.
No doubt, choosing the right platform from the crowd could be a daunting task with too many options. So, to help you, we have listed some of the best e-commerce platforms that can help you launch your store quickly and effectively.
1. Shopify:
Shopify is considered the best e-commerce platform for large online stores. It has more than 1.2 million active users worldwide and holds more than 700,000 online e-commerce stores. If these are the statistics, then it must be performing that great!
You don't need any experience in coding or web development to sell products on Shopify. It is a complete e-commerce solution that integrates a list of tools to sell on your site, through social media, and offline for a comprehensive experience.
Pros:
Offers awesome sales features

Sells across multiple channels

Provides a brilliant inventory system
Cons:
Requires third-party apps to support many currencies

High transaction fee when not using Shopify Payments

Switching template requires reformatting the site
Pricing:
Shopify offers 3 plans which are:
Basic Plan – $29

Shopify Plan – $79

Advanced Plan – $299
2. BigCommerce: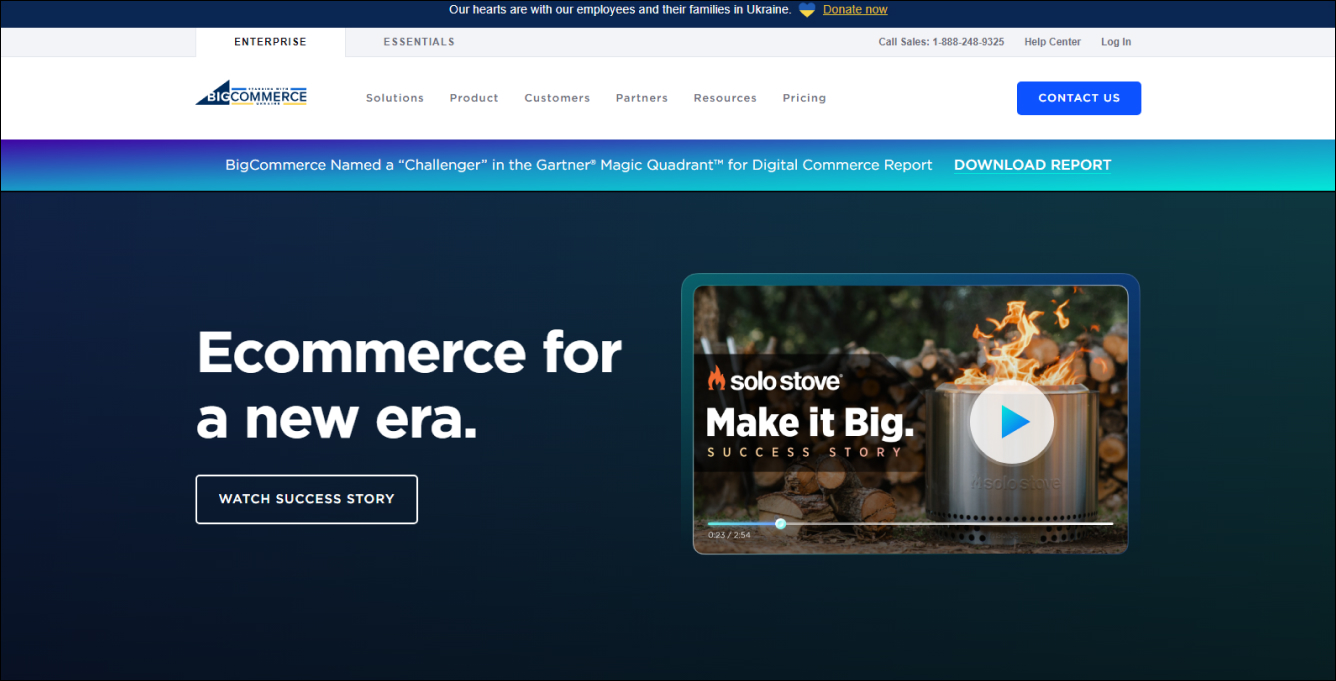 BigCommerce is a competitor of Shopify. It is another large e-commerce software that enables entrepreneurs to construct a digital store to sell and distribute products using its extensive features.
According to the latest study, BigCommerce tops the list for offering spell-bounding sales features. Additionally, it offers plenty of multi-channel selling options. One best feature it offers that Shopify doesn't is that it supports many currencies which implies that it is great for international payments.
Pros:
Offers a wide range of in-built features that can scale your online store faster

Sells across multiple channels

Awesome SEO
Cons:
Isn't preferred for newbies since it offers a tricky editing interface

Is expensive beyond the standard plan
Pricing:
BigCommerce Standard Plan – $29.95

BigCommerce Plus Plan – $79.95

BigCommerce Pro Plan – $299.95
3. Wix: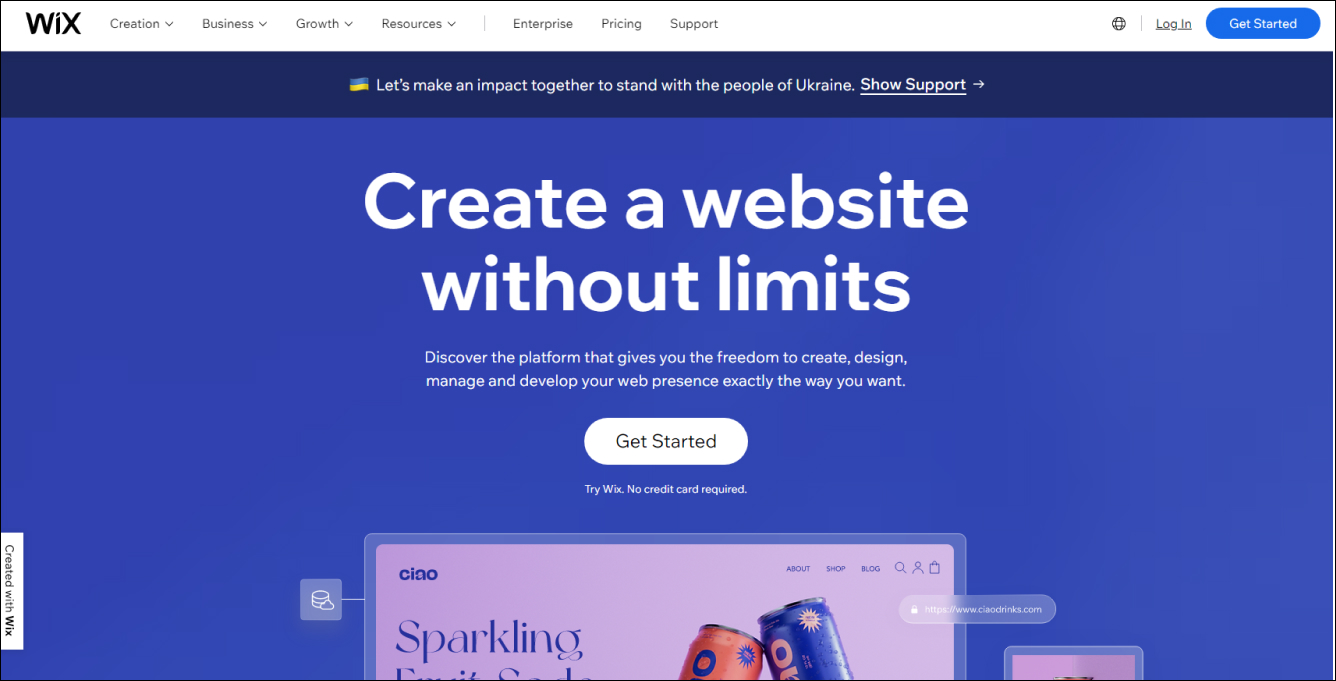 Wix is a website builder that is popular for its drag-and-drop feature. It has over 120 million users worldwide. This platform is best for small online stores where inventory management is not at all a great task.
It offers a great set of tools and features that can help you create a small store with ease. It requires no coding experience. All you must do is customize options to your liking. It also has a history of continuous improvement, which is beneficial to growing your business.
Pros:
Comes with an easy drag-and-drop editor

Helps create a strong brand for your business

Add product videos to achieve a better engagement rate
Cons:
It doesn't support complex inventory systems

Not ideal for large e-commerce stores
Pricing:
Silver Plan – $75

Gold Plan – $100

VIP Plan – $150
4. SquareSpace: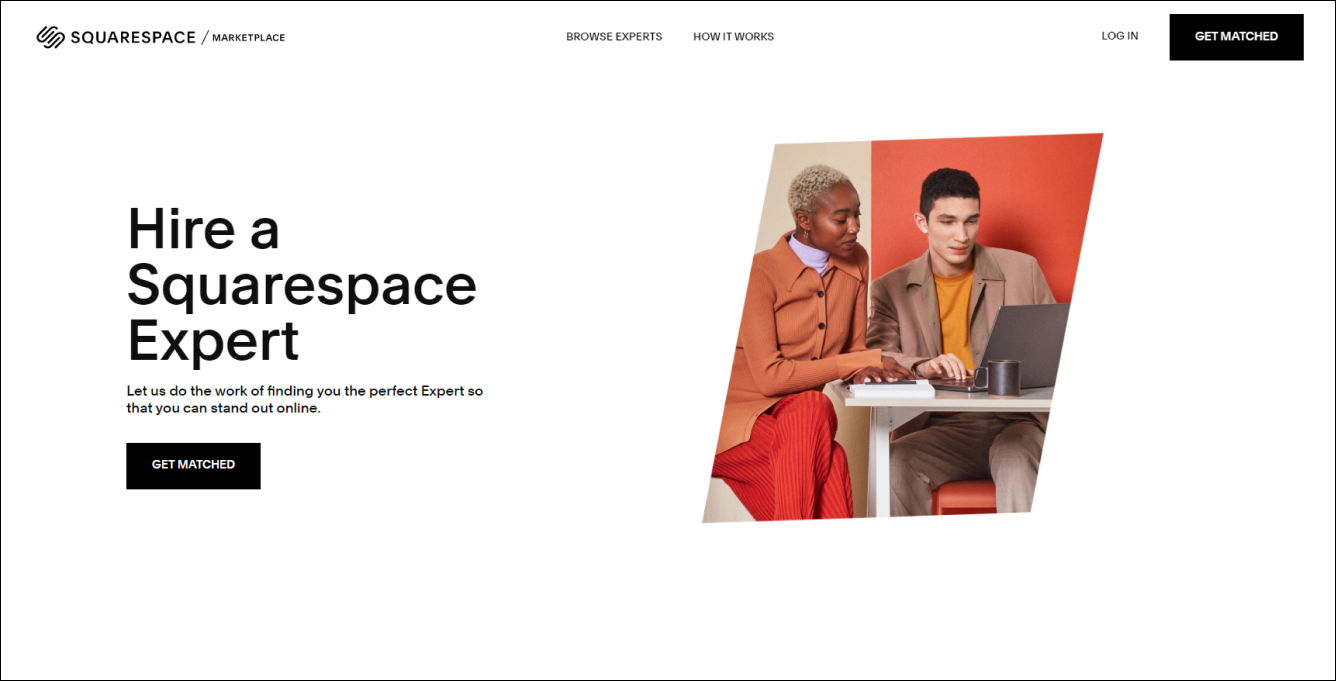 Like Wix, SquareSpace is software for designing your website. SquareSpace offers great features full of functionality and a visual-oriented experience. You can fashion your site to the desired look and feel.
If you want to build a visually attractive store, SquareSpace is the perfect place to start with. It comes with stunning templates and lots of quality features. This is the reason why SquareSpace is considered an attractive choice amongst website builders.
Pros:
Offers quality website-building features

Inventory systems and analytics tools are effective
Cons:
One faces issues while scaling the store

Lacks payment and shipping options
Pricing: 
Personal Plan – $16

Business Plan – $23

Basic Commerce – $27

Advanced Commerce – $49
5. Weebly: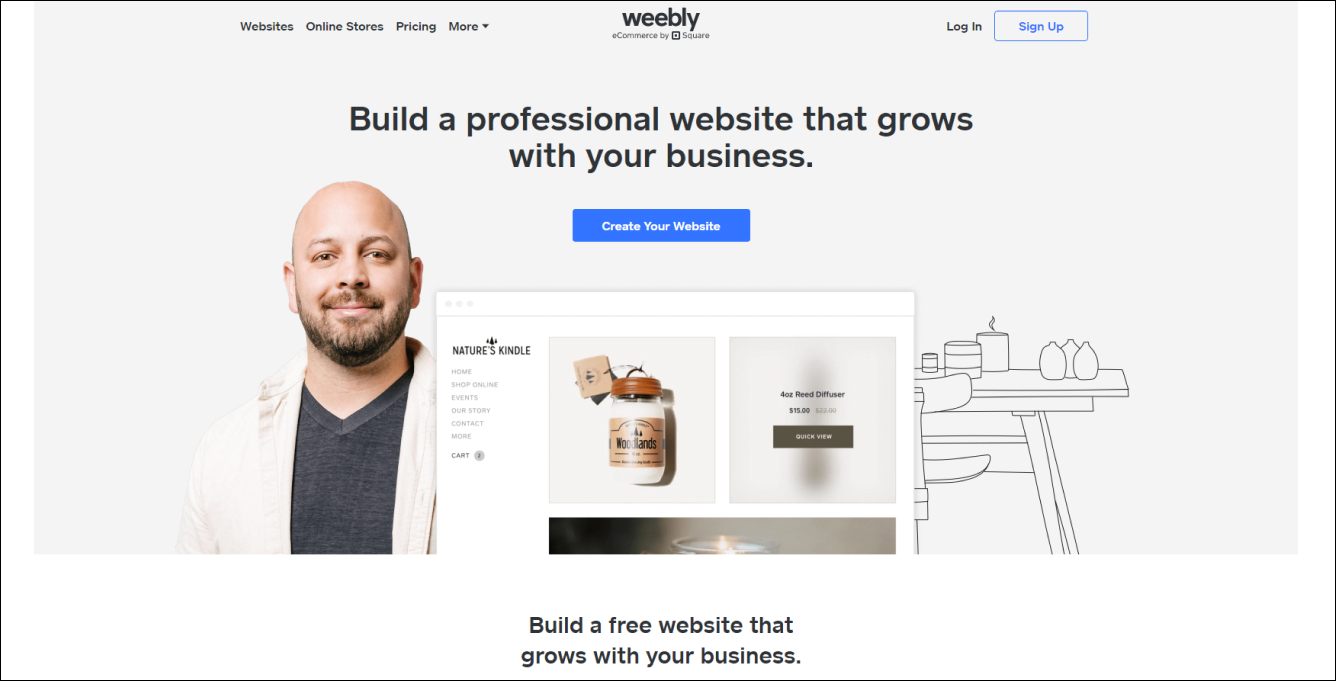 Weebly is one of the best free website builders greatly known for its code-free editor. It is best known for its ease of use. You can easily change between template designs. Weebly keeps things simple with a minimalistic approach.
It is best for newbies which enables the users to build a website without any prior coding experience. It is great for those who wish to create their online store faster. It features a drag-and-drop editor that helps build a store quickly.
Pros:
Offers helpful SEO guides

Provides affordable premium packages

Best for beginners
Cons:
Lacks mobile formatting

Drag-and-drop customization is limited
Pricing: 
Pro Plan – $12

Business Plan – $25

Business Plus Plan – $38
Conclusion
Different e-commerce platforms offer different sets of features and functionalities. No matter which platform you choose for building your online store, always consider the below-mentioned factors:
The platform must regularly update your website

Select the best web hosting

Should be relevant for user experience and customer services

Ensures optimum site security at all levels

Offer seamless payment processors
Ensure that you set up the foundation of your e-commerce website diligently such that you get the best results out of it. 
We hope that this article helped you choose the best platform for building your e-commerce store. If you have additional queries or need more help, do not hesitate to reach out to us, we'll be happy to guide you!