9 Tips to Convert Window Shoppers into Buyers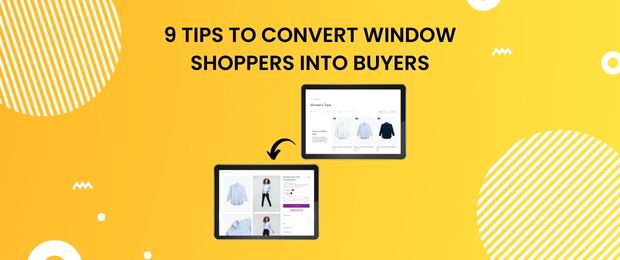 Imagine you're wandering down a street someday!
The breeze around you is good, trees are shedding off their leaves, and people are exchanging smiles with each other. And suddenly, you get a tempting smell of freshly baked pastries. You look here and there, and you see it's coming from a bakery!
The windows of the bakery are displayed with tempting pastries. You aren't able to resist the feeling of buying a pastry for yourself, and you end up visiting the bakery.
As you enter the bakery, your lungs get filled with the tempting aroma of the freshly-baked pastries, and just then someone comes to you and says, "We have an offer today". They add, "Buy three, and get a coffee free".
Just then you realize you're being sold, and you're walking down the street with a wide smile now!
What's the lesson here?
Converting passersby in a physical store has been easy, and there's so much to learn from them. But, selling online is so different! Do you agree with this?
There are billions of wonderers on the web today, and their mental ability to think isn't different from a window shopper. Your online store is more or less like a digital storefront. 
You need to try out ways to turn your potential visitors into customers, just like the bakery turned its window shopper into buyer. You'll not be able to capture the smell of your services and display them on the screens, but still, you can use some strategies and tactics to convert your window shoppers into buyers.
What is window shopping?
Window Shopping comes from the idea that a prospective buyer looks or goes through the offerings, without any specific intention of making a purchase from the store.
In online stores, window shopping can involve scrolling the products on the website, adding items to a cart, but ultimately not completing the checkout process.
Window shopping can help people for various purposes, such as collecting information about different products, comparing prices from different websites and features across different brands, or simply enjoying the shopping experience.
Why don't window shoppers convert?
Window shoppers can prove to be valuable leads for businesses, as they are often interested in the product and may have taken some time to explore. However, window shoppers don't always convert.
Well, there are a number of reasons why window shoppers, who browse products leave the store without making a purchase, and thus, don't convert into paying customers. These include:
Price Sensitivity: Window shoppers may be interested in the product, but are sensitive to the price and are not willing to make the investment at that time.
Lack of Trust: Window shoppers may not trust the product or the brand, and are therefore hesitant to make a purchase.
Poor User Experience: If the online or physical store's user experience is poor or confusing, window shoppers may leave without making a purchase.
Comparison Shopping: Window shoppers may be using the shopping experience as a way to compare and contrast similar products across different brands or stores, but ultimately make a purchase elsewhere.
Lack of Information: Chances are the window shoppers may not have enough information about the product, or may not have had their concerns addressed. This may leave them uncertain about whether the product is the right fit for their needs.
9 Window Shopper Strategies to Turn Them into Buyers
Now, let's have a look at some tips to convert your window shoppers into buyers!
1. Understand the Demands of Online Shoppers:
With a wide range of online platforms, data, and technology, it has become a tedious task for business owners to understand shoppers. Today, a shopper's purchase factor might involve several trips to the physical store, calling the customer service team for detailed insights, and window shopping on the products or services.
Let's get a better understanding of this through an example! Suppose you own an online fashion store. What you have to do now is to understand your target audience to make them buy your attires. But the question here is how you can understand them. The answer is to go through their social media comments, keep pace with the latest trends, and see what attracts your customer.
If you want to achieve success in converting shoppers into buyers, you must consider their needs, wants preferences, and demands. This way, you'll serve your customers with what they need and eventually help drive more sales to your store.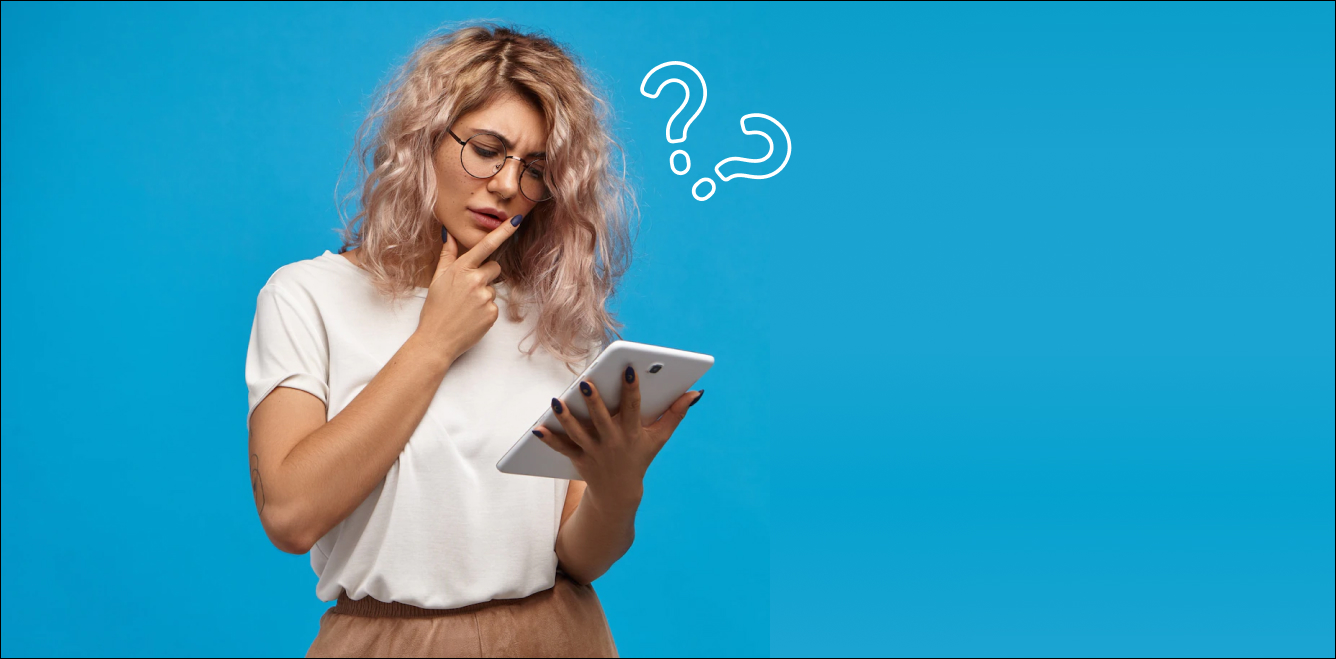 2. Create an Appealing Site:
Doesn't matter whether you have an attractive or functional site, but the main question here is does it make you enough sales? The online store owners need to focus more on improving the site to ensure that it attracts enough visitors who bring deals to the business.
Ensure that your site is your 24/7/365 salesperson. How can an ordinary e-commerce website achieve this goal?
The answer to this query is quite simple, you need to keep your site easy to navigate, post simple-to-read content, and make a relevant landing page. Ensure that you put all the elements on your site that makes it easy for your customers to understand your brand and make purchases easily.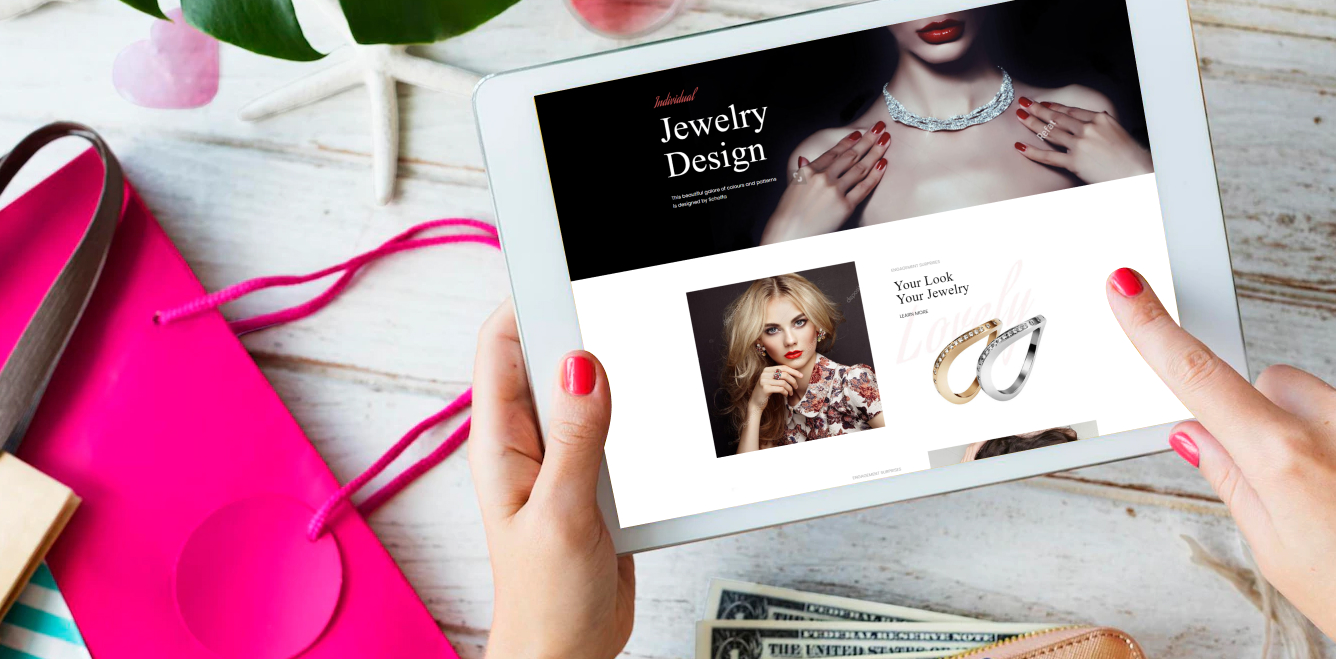 3. Include Customer Reviews Section:
Although customer reviews vary according to one's experience, still they show a powerful impact on the buying behavior of the shoppers. Thus, online reviews add worth to your site.
Get the review section defined on your site. Every time a customer purchases something from your store, redirect them to the page where they can leave a review about how their experience was on your site.
Now let's talk about how can fashion industry personnel practice this? You can do this by adding a review section on the store and requesting the customers to review their buying experience after delivery.
A customer looks out to the reviews before placing an order. And thus, you must introduce the review section on the page such that it affects their buying behavior positively. This is an important step that you must consider to convert the shoppers into buyers.
4. Get Mobile Friendly:
Nowadays, every shopper relies on their mobile phone for making purchases. And when websites fail to load on their mobile phones, they become impatient and switch to other sites.
For the online fashion industry, you must ensure that you upload images that are seen clearly on mobile devices and that the site loads fast on the mobile phone correctly. Additionally, it can help you attract more online sales.
Now, online shoppers are searching for products, and, they will approach you only if your site is optimized according to the mobile. Also, keep in mind that your services seem to be proposed to them.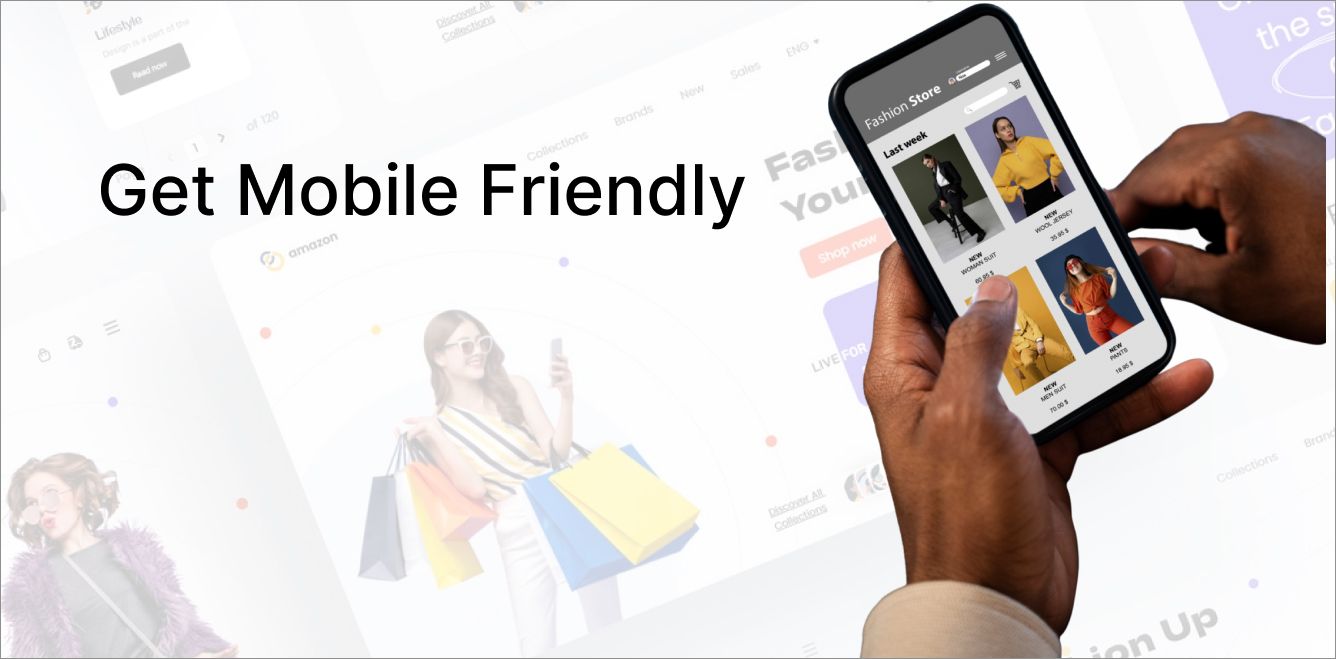 5. Add Call to Action:
When a visitor visits your site, what do you want them to do? Suppose if you hold an online fashion store, you would want a visitor to buy a dress or any other product related to your niche. To make them do that, you can add an "order now" button and ensure that it is visible to the customers.
Let's talk about another example here! Suppose, you run an interior designing business online, and you want to get subscriptions from the shoppers such that you can send them alert emails about the discounts, sales, and the latest product catalog.
For this, you can add the "subscribe now" button to draw the attention of the shoppers to take immediate action. Hence, you must add a visible call to action button strategically so visitors have no chance other than to hit it.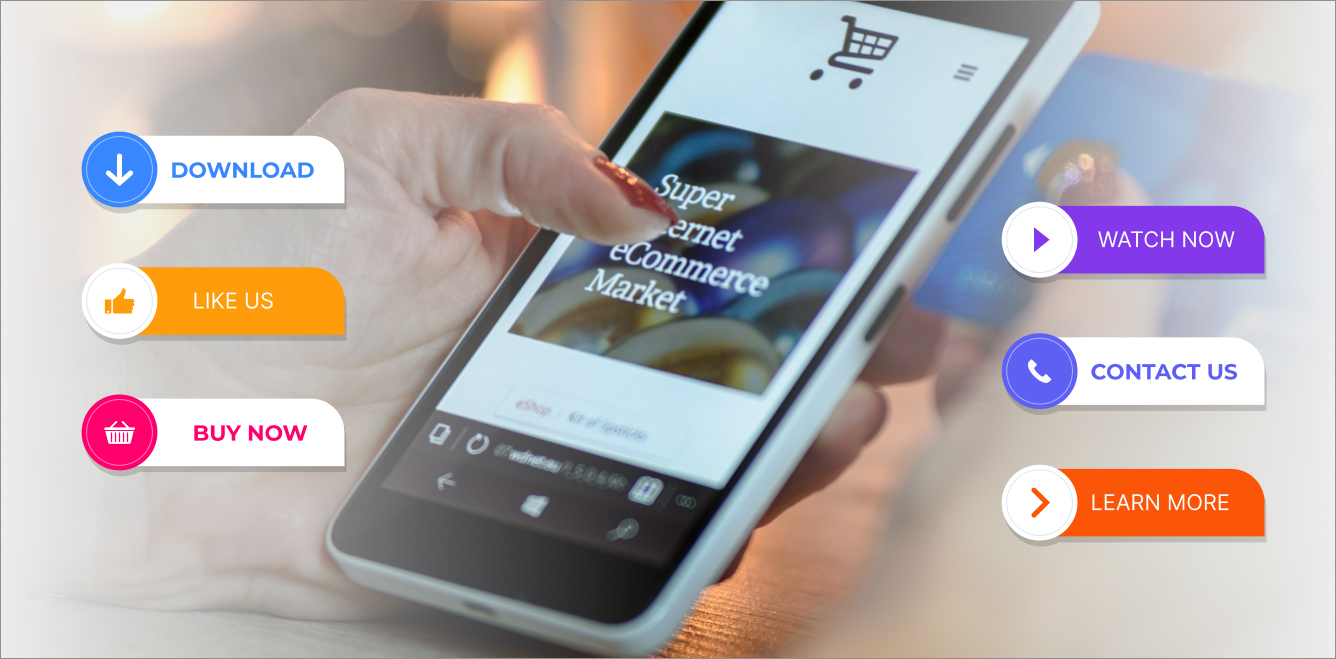 6. Apply Retargeting Techniques to Attract Them Back:
Remarketing allows online store owners to display their ads only to the prospective buyers who previously check out their products. With retargeting, you can convert the shoppers into buyers.
It is a technique of keeping track of the people who visited your site regarding any query and then you show them ads while they browse other sites.
For instance, if any visitor visited a website regarding a designer dress and left the site suddenly without proceeding to checkout. You can retarget this shopper and show ads for similar items to them while he or she browses other sites. This way, they will eventually get back to your site to make a purchase.
7. Educate Prospect Buyers:
Let's face the truth together online shoppers are willing to buy your products but they are not adequately informed about your offerings. Do you have enough content on your site that educate your buyers?
Educational content could be in any form, whether it's blog posts, articles, product reviews, or product descriptions, you need to educate your prospective buyers to help them make an informed decision.
For example, an online fashion store owner can share the latest launching of designer dresses and upcoming fashion details on the page to ensure that your customer is updated. This will help the customers to make an informed purchase decision.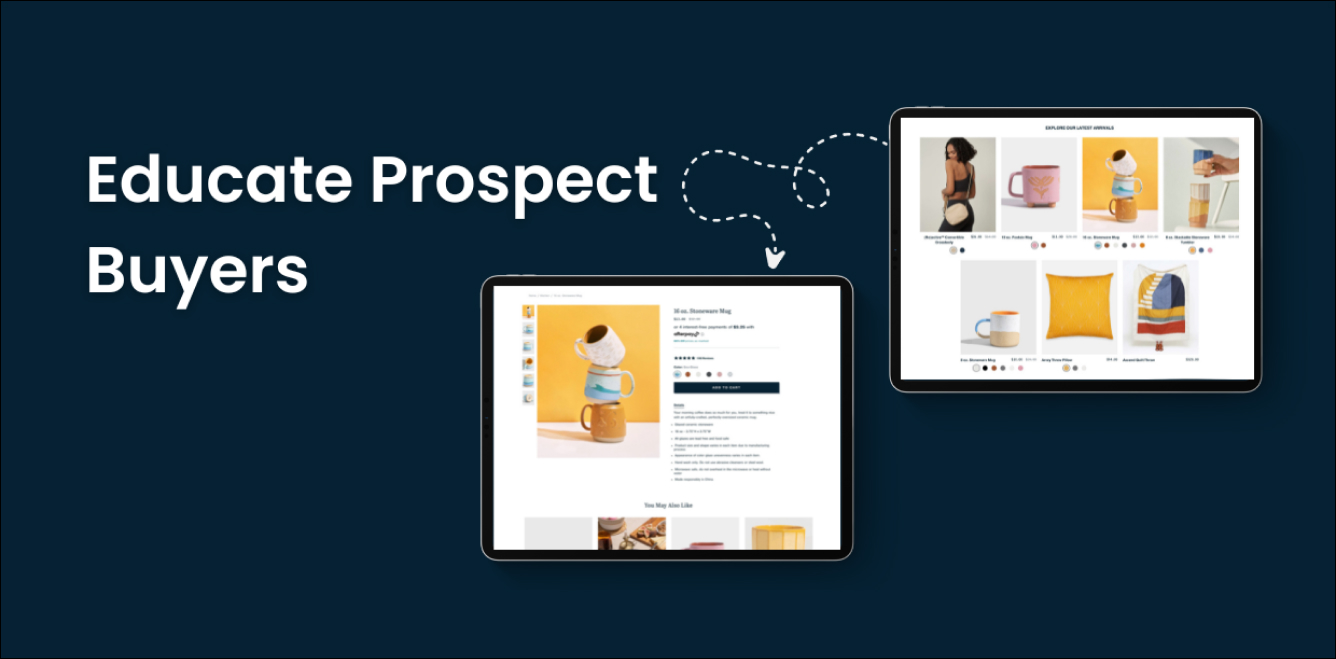 8. Enhance Customer Experience:
If you want to increase the conversion rates on your store, you must ensure that you enhance the customer experience of existing customers as well as new visitors.
Do you remember how reviews play a crucial role? What happens is that a customer with positive experiences in the store leaves a good reply, and they probably share good reviews. And this means more brand exposure and increased traffic on the site.
What a fashion store owner with an online store can do to enhance the customer experience? They can do so by ensuring fast deliveries and high-quality product images on the site to gain more reviews. This way, you'll start to attract more business and hence more increase in the conversion rate.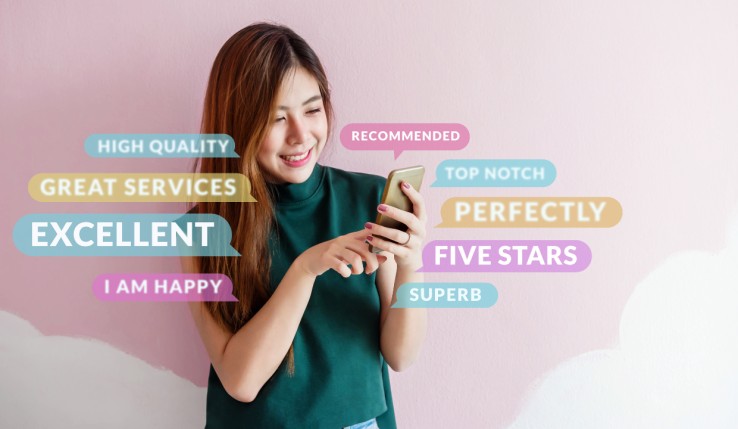 9. Upload High-Quality Product Images:
Another important yet effective strategy that you must keep in mind to convert online window shoppers to buyers is to upload "top-notch quality product images". This way, you'll grab more attention and CTR to your specific product pages.
One of the promising techniques is to use pictures of real people wearing the products. Do you know how this works? A shopper going through the products always wants to know how they would look on an ordinary person. Even if the conversion rate remains the same, getting more clicks will eventually help boost sales.
If we talk about a fashion store online owner, you can do so by posting images of professional models and can post pictures of your customers wearing your attires. You can even promote these on social media channels.
Convert Visitors into Customers with a Planned Approach!
The above-mentioned nine strategies are just some tips to help you get started but show effective results in the first go itself. Because the markets and businesses work differently, thus, you must develop a list of aspects that requires your attention and fits within your main goal.
Outcomes vary differently on many factors, and what works for one online store may not work perfectly for the others. Thus, you must gather enough ways and try out everything that can make a difference in the digital world.
If the above-mentioned tips worked out effectively for you or you need further help from us, do let us know in the comments section. We will be happy to assist you!