Shopify Instagram Marketing: Get More Sales on Your Store
Are you ready to harness the power of Instagram to skyrocket your Shopify store's success? Look no further!
With over 1 billion active users, Instagram has evolved into a marketing goldmine, especially for eCommerce businesses.
In today's competitive e-commerce market, Instagram has emerged as a major game-changer for most online businesses, offering unmatched business opportunities to reach a wider audience and engage more prospective customers.
In this comprehensive guide, we'll unveil the secrets of Shopify Instagram marketing, from setting up a captivating profile to crafting the perfect content strategy and leveraging Instagram Shopping to drive sales.
So, grab a cup of coffee, sit back, and let's dive into the exciting world of Shopify Instagram Marketing together!
What is Instagram Marketing?
Instagram marketing is the process of promoting a brand's products or services to reach a wider audience, build brand awareness, engage with prospective customers, and hence, drive more sales.
It involves using the platform's features, functionalities, visual appeal, and wide user base to create and share content that engages more users and grows a loyal following.
Why Instagram Marketing is Essential for Shopify Stores?
Instagram marketing is essential for Shopify stores for several reasons, as it can significantly impact the growth, visibility, and success of an eCommerce business.
Here are some key reasons why Instagram marketing is crucial for Shopify stores:
1. Massive Audience
With over 1 billion active users, Instagram offers a vast potential customer base for your Shopify store.
This massive audience presents an opportunity for e-commerce businesses to reach and engage with a diverse range of users who could become customers.
2. Increased Brand Exposure
Instagram marketing can significantly increase your brand's visibility, as users often discover new products and brands through the platform.
By consistently posting engaging content, collaborating with influencers, and leveraging Instagram features like Stories and Reels, you can elevate your brand's presence and reach a wider audience.
3. Drives Sales
Instagram has made it easier than ever for e-commerce businesses to drive sales directly from the platform with Instagram Shopping.
Shopify stores can connect their product catalog to Instagram, allowing customers to shop directly from posts and stories. This seamless shopping experience helps convert casual browsers into paying customers.
4. Builds Social Trust
Instagram is home to countless influencers who have built loyal followings in various niches.
Collaborating with influencers can help Shopify stores increase their reach, credibility, and trust, ultimately driving more traffic and sales.
5. Enhanced Customer Engagement
Instagram marketing provides opportunities to engage with your customers through comments, messages, and user-generated content.
By fostering a sense of connection with your customers, you can build stronger relationships, which can further lead to increased customer loyalty and repeat purchases.
How to Start Out on Instagram for Your Shopify Store?
Starting out on Instagram for your Shopify store involves several key steps that will help you create a strong presence on the platform and connect with your target audience. Here's a guide to help you get started:
Create an Instagram Business Account
If you've to start using Instagram for marketing, first you'll need to create an Instagram business account. If you already have an active personal account on Instagram, you'll need to switch to the business profile.
Here are the steps to follow:
Go to your profile and tap on the hamburger icon that you can find in the upper right corner.
Next, tap on Settings. Here, you'll find an option named Switch to Professional Account. Click on it.
If you don't find that option, click on Account > Switch to Professional Account > Continue.
Follow the prompts and you're all set.
Set Up & Optimize Your Profile
Next, you need to set up your profile for leveraging marketing on Instagram. To do so, follow the steps mentioned below:
Link your Instagram business account to your brand's Facebook Page.
Choose a high-quality profile picture that represents your brand, preferably your logo or a recognizable image associated with your business.
Include a brief description of your business, your unique selling proposition, and any relevant hashtags or emojis.
Encourage visitors to take action by including a CTA in your bio. Examples of CTAs are "Shop Now," "Learn More," or "Sign Up".
Make sure to include a link to your website or a specific landing page in the provided website field.
Fill in your business's contact information, including your email, phone number, and physical address.
Use the "Highlights" feature to save and categorize your best-performing or most important Instagram Stories.
Add Products to Your Profile
Connect your Shopify store's product catalog to Instagram and enable Instagram Shopping. This allows you to tag products in your posts and stories, creating a seamless shopping experience for your followers.
Tips to Promote Your Shopify Store on Instagram
Promoting your Shopify store on Instagram can help drive traffic, build brand awareness, and increase sales. Here are some effective tips to promote your store:
1. Create Engaging Content
Creating engaging content is the lifeblood of any successful Instagram marketing strategy, especially for your Shopify store.
When your content stands out among the sea of posts, you'll capture your prospective customer's attention and create an experience that will entice them to keep coming back to your store.
Here are some tips to help you create engaging content:
Creating a mix of product showcases, behind-the-scenes glimpses, customer stories, and even a touch of humor can make your brand feel more relatable and genuine.
Experiment with different formats, such as carousel posts, Stories, and Reels, to keep your content fresh and exciting.
Captions are another powerful tool to engage with your audience. Craft thoughtful, informative, or even playful captions that invite users to interact with your content.
By focusing on creating engaging content that resonates with your target audience, you'll transform your Instagram presence into a captivating platform that drives interest, loyalty, and ultimately, sales for your Shopify store.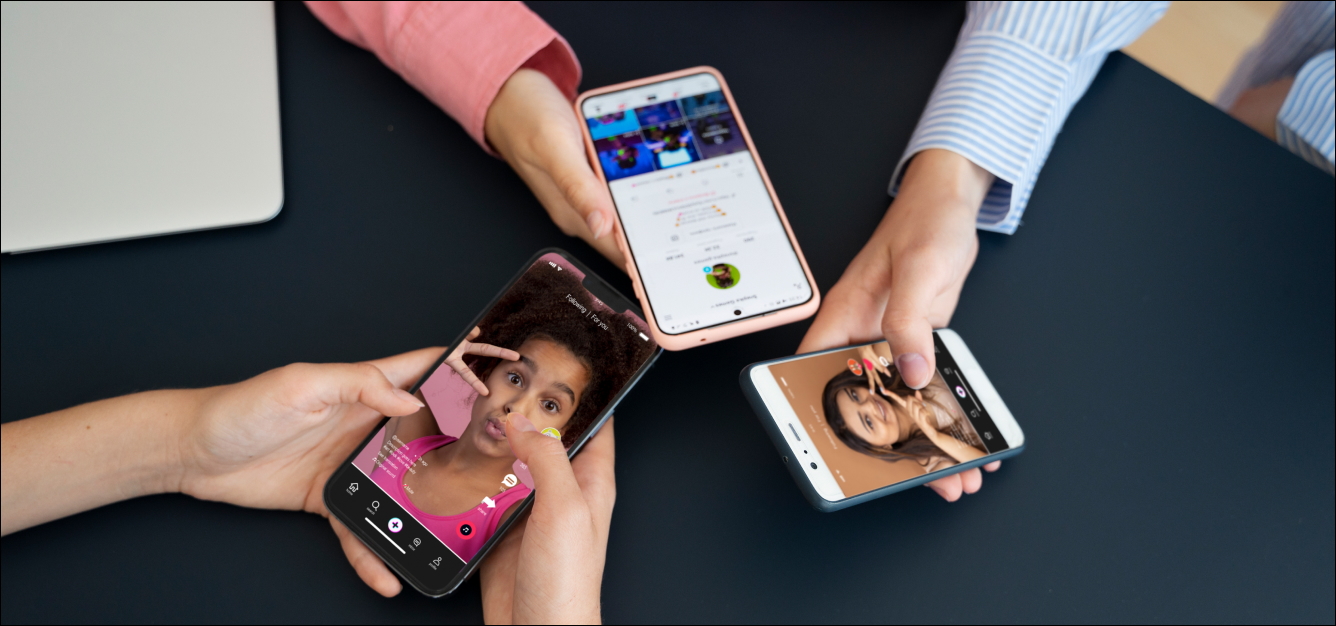 2. Post Consistently
Consistency is key when it comes to promoting your Shopify store on Instagram. Just like clockwork, posting regularly is essential in building momentum and keeping your audience engaged.
When you post consistently, your audience knows what to expect and eagerly anticipates your next update, creating a loyal following that's hungry for more.
A consistent posting schedule not only keeps your current followers engaged but also helps you reach new ones. The Instagram algorithm favors accounts that post regularly, increasing the likelihood of your content appearing in users' feeds and the Explore page.
To establish a steady posting rhythm, consider creating a content calendar that outlines your posting schedule, planned content, and any special promotions or events.
But don't just post for the sake of posting! Strive for a balance between consistency and quality.
Hashtags are like the secret sauce that can spice up your Instagram marketing efforts for your Shopify store.
By using relevant hashtags, you can tap into existing conversations and trends, making your content discoverable to a wider audience.
Start by researching hashtags that are relevant to your niche, products, or target audience. Look at what your competitors and industry influencers are using, and pay attention to trending hashtags that align with your brand.
And don't forget to engage with others using the same hashtags – liking, commenting, and following relevant accounts can help you build connections and grow your community.
By harnessing the power of relevant hashtags, you can unlock new opportunities for your Shopify store on Instagram, boosting your content's reach and connecting with potential customers who are ready to explore and shop from your brand.
4. Leverage Instagram Shopping
Imagine turning your Instagram feed into a vibrant, interactive shopping experience for your followers – that's the magic of Instagram Shopping! This powerful feature bridges the gap between browsing and buying, creating a seamless shopping journey for your audience.
Instagram Shopping allows you to tag products in your posts and stories, providing users with instant access to product information, pricing, and a direct link to your Shopify store.
This transforms your Instagram feed into a visually appealing and easily shoppable catalog, enticing users to explore and shop with just a few taps.
When crafting shoppable posts, focus on creating eye-catching and informative visuals that showcase your products in their best light.
Highlight product features, demonstrate how to use them, or even share styling tips to inspire your followers and spark their curiosity.
You can also leverage Instagram Shopping in your Stories and Reels to engage with users who prefer consuming content in these formats. This not only expands your reach but also adds an interactive element to your stories, encouraging users to shop as they watch.
5. Run Instagram Ads
Running Instagram Ads is like adding rocket fuel to your Shopify store's marketing efforts.
Instagram Ads offer a versatile and dynamic way to promote your products and brand to users who might not have discovered you otherwise.
Craft compelling visuals and ad copy that resonate with your target audience, highlighting your products' unique selling points and the benefits of shopping from your store.
Experiment with different ad formats and creative approaches to find what works best for your brand and audience. Monitor your ads' performance closely, keeping an eye on key metrics like impressions, clicks, and conversions.
So, get ready to harness the power of Instagram Ads and watch your Shopify store soar to new heights!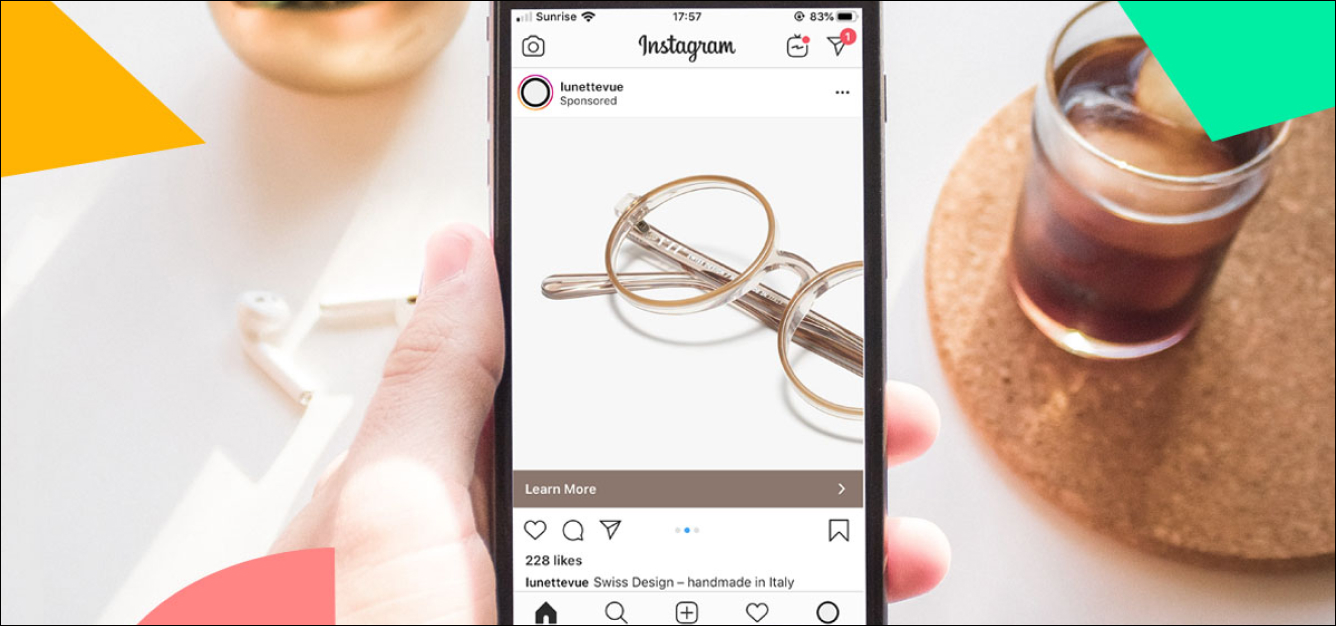 6. Engage With Your Audience
Connecting with your audience on a personal level is the secret ingredient to creating a loyal and engaged community around your Shopify store.
Engaging with your followers on Instagram not only humanizes your brand but also fosters lasting relationships that can turn casual browsers into devoted customers.
Start by actively monitoring your Instagram account for comments and messages from your followers. Be prompt and genuine in your responses, addressing their concerns, answering their questions, or simply sharing a kind word of appreciation.
Encourage interactions by asking questions in your captions, creating polls or quizzes in your Stories, or even hosting live Q&A sessions. These interactive elements invite your audience to engage with your content and share their thoughts, creating a vibrant and dynamic community around your brand.
Don't forget to engage with your audience outside your own posts, too.
Like, comment, and share content from your followers, influencers, and other accounts within your niche. This helps to build connections, expand your network, and showcase your brand's personality and interests.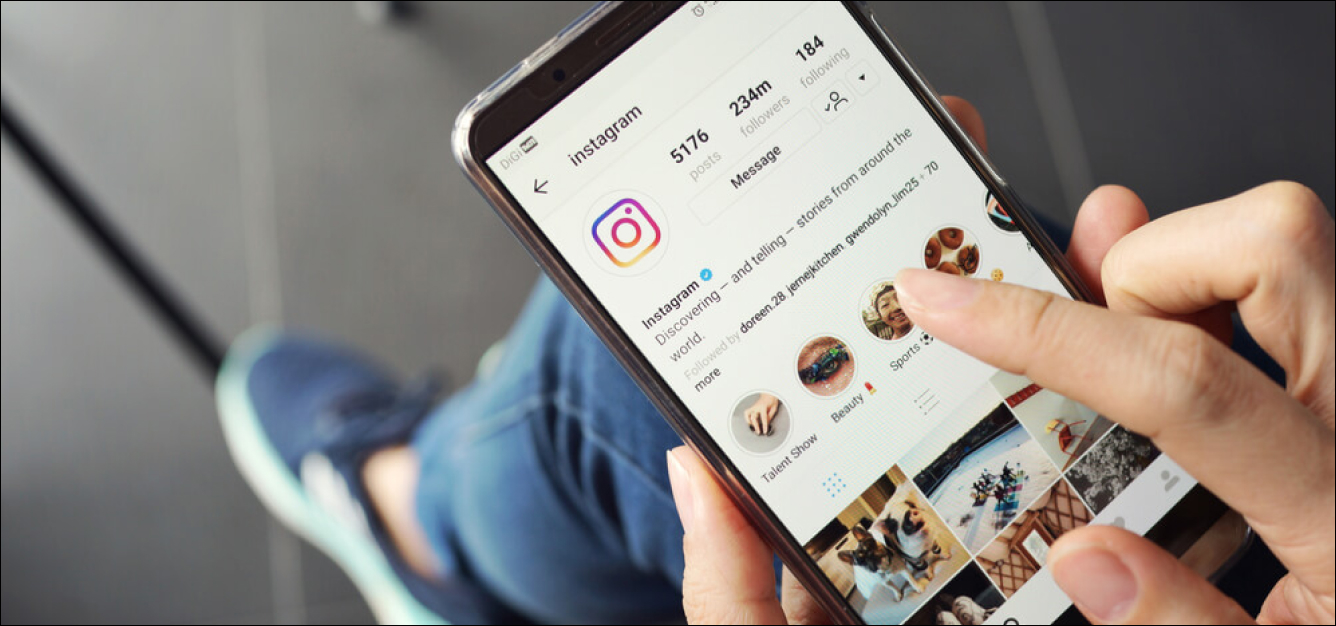 Sharing user-generated content (UGC) is like harnessing the power of your community to promote your Shopify store on Instagram.
Sharing UGC on your Instagram account not only adds variety to your content but also demonstrates that real people love and support your brand.
To make the most of UGC, start by encouraging your customers to share their experiences with your products. You can do this by inviting them to use a branded hashtag, hosting contests or giveaways, or simply asking them to tag your account in their posts.
Be sure to monitor these tags and mentions, so you can find and share the best content with your audience.
When sharing UGC, always give proper credit to the original creator by tagging their account and mentioning them in your caption.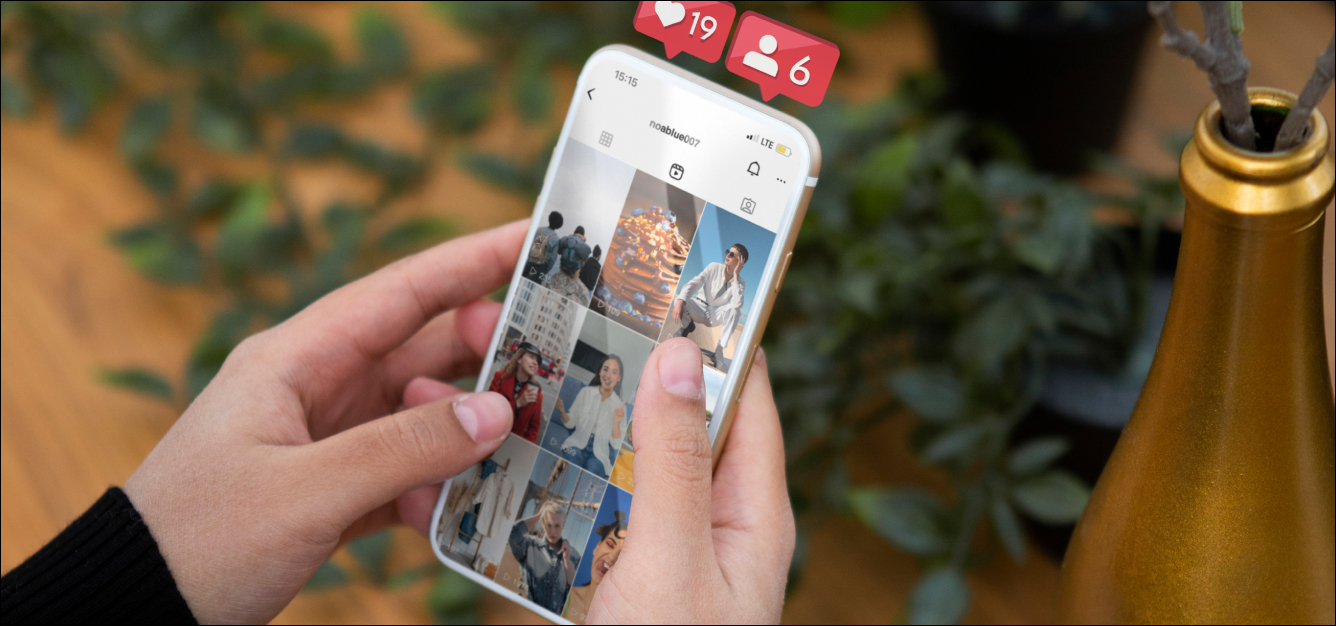 8. Offer Exclusive Promotions
Rolling out the red carpet for your Instagram followers with exclusive promotions is a fantastic way to show your appreciation while driving sales for your Shopify store.
Offering exclusive promotions that one can only find on your Instagram account will add an incentive for users to follow and engage with your prospective customers. This not only boosts your overall reach but also drives traffic to your Shopify store, increasing the chances of turning those followers into customers.
Get creative with the types of promotions you offer. You can share limited-time discount codes, announce flash sales, or even host Instagram-only giveaways. This variety keeps your followers on their toes, eagerly anticipating your next big announcement.
Don't forget to promote these exclusive deals with eye-catching visuals and captivating captions that highlight the value and urgency of your offer. Use countdown stickers in your Stories to create a sense of urgency and drive users to take action before the promotion expires.
By implementing these tips, you can effectively promote your Shopify store on Instagram, connect with your target audience, and drive traffic and sales through the platform.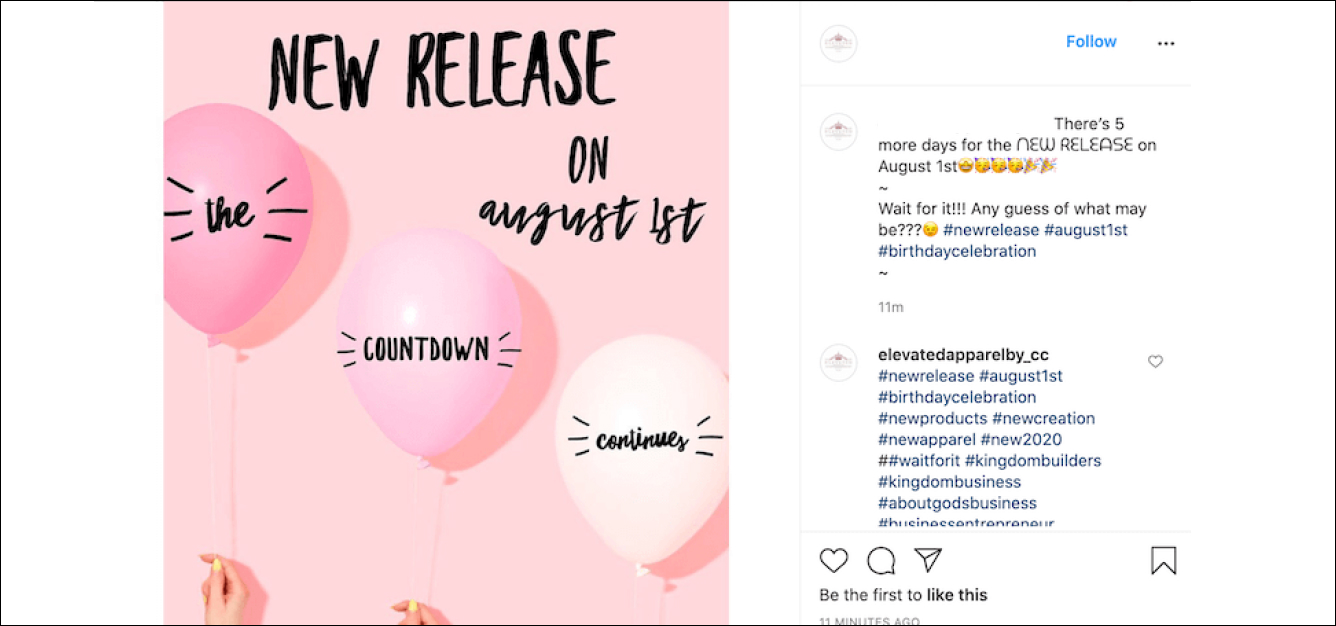 Instagram Analytics Tools: Track & Analyze Performance
By providing valuable insights into your account's growth, engagement, and content performance, these tools empower you to make data-driven decisions to optimize your Shopify store's presence on Instagram.
Let's take a look at some of the most popular and useful Instagram analytics tools that you can use to track and analyze the performance of your strategies:
1. Instagram Insights
Instagram Insights is the platform's native analytics tool, offering a range of useful metrics on your account's performance, such as follower growth, reach, impressions, and engagement.
You can also analyze the performance of individual posts, Stories, and promotions to understand what types of content resonate with your audience.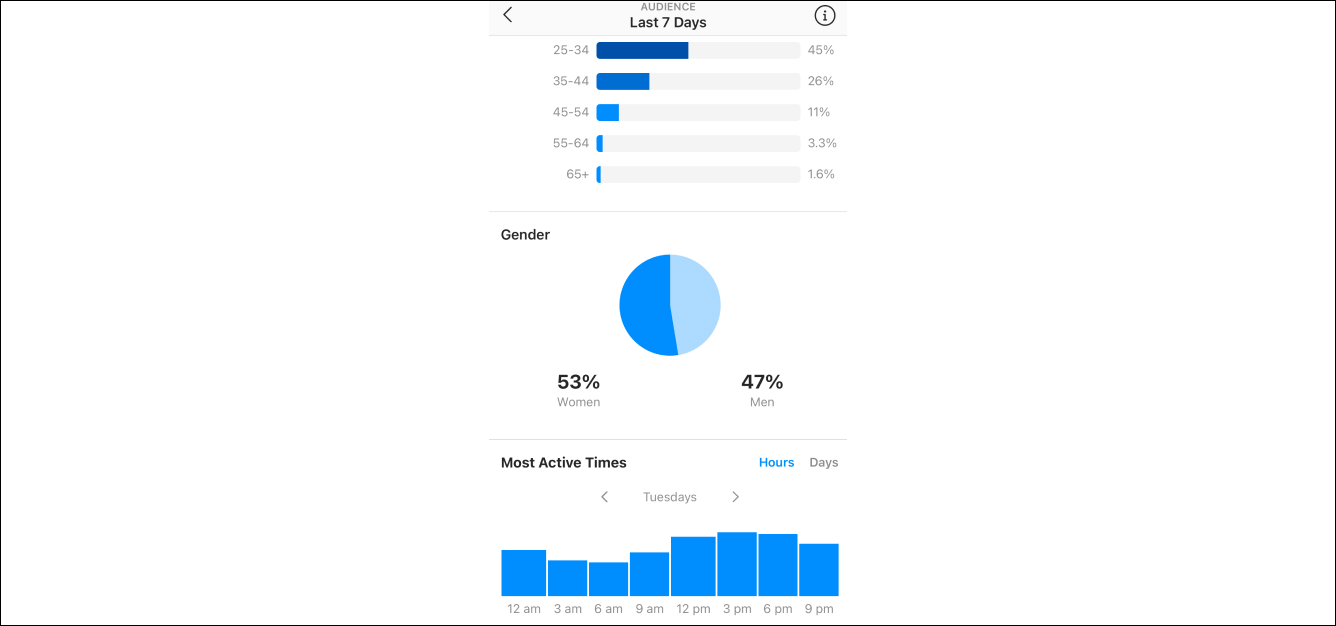 2. Iconosquare
Iconosqaure is one of the popular Instagram analytics tools that can provide you insights about your Shopify store's performance, audience demographics, and content engagement.
With features like competitor analysis, hashtag tracking, and custom reporting, Iconosquare helps you stay ahead of the curve and optimize your marketing strategy.
3. Sprout Social
Sprout Social is an all-in-one social media management tool with robust analytics features for Instagram.
It offers detailed reports on your account's performance, audience demographics, and content engagement, as well as valuable insights into your competitors' strategies.
Sprout Social's intuitive dashboard and customizable reporting make it easy to monitor your progress and make data-driven decisions.
4. Hootsuite
Hootsuite is another popular social media management tool that offers powerful Instagram analytics features.
This tool provides in-depth insights into your account's growth, engagement, and content performance, thus, helping you know what works best and what doesn't.
With Hootsuite's customizable reports and real-time monitoring, you can stay on top of your Instagram strategy and make informed decisions.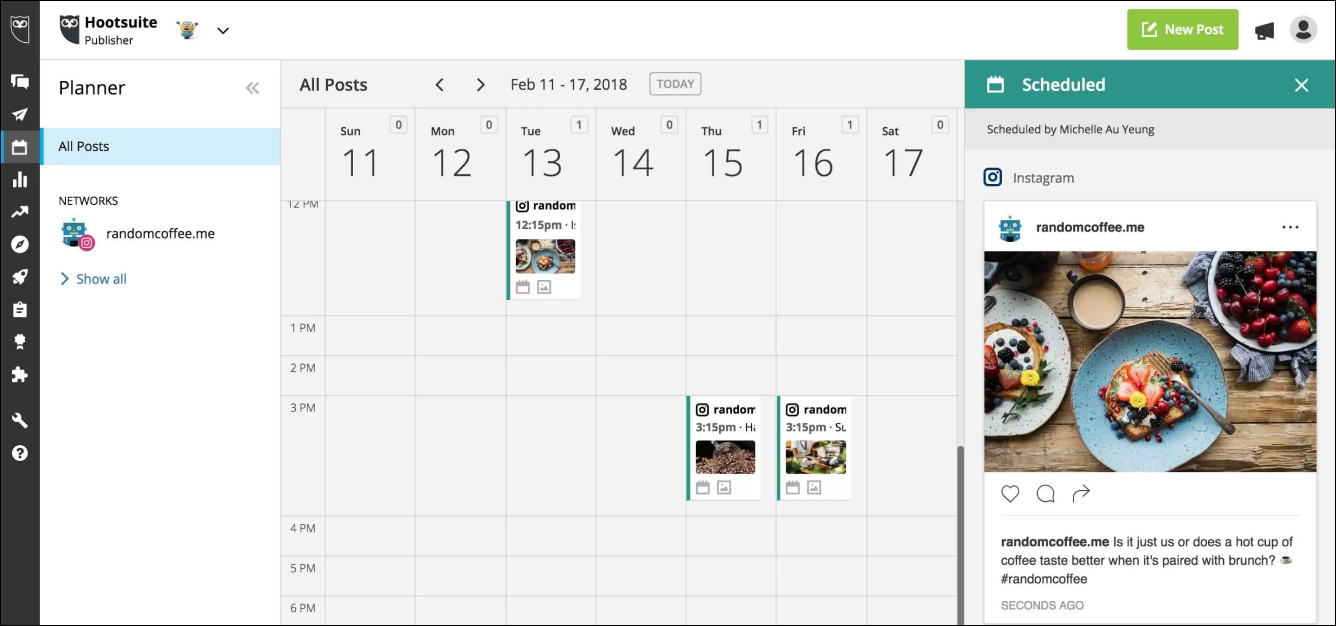 5. Later
Later is an Instagram scheduling tool with built-in analytics features, allowing you to track your account's growth, engagement, and content performance.
It also offers insights into your best posting times and optimal content mix, making it easier to plan and optimize your Instagram marketing efforts.
Wrapping Up
In conclusion, Shopify Instagram Marketing offers an incredible opportunity for your eCommerce business to thrive in the competitive marketplace.
By leveraging Instagram's unique features and functionalities, you can easily build a vast user base, and strong business presence, and ultimately drive more sales to your Shopify store.
We hope this blog has provided you with some tips and tricks to help you succeed on Instagram.
Ready to take your Shopify store's Instagram marketing to the next level? Our team of experienced Instagram marketing specialists is here to help!
Schedule a free consultation, and together, let's turn your Instagram presence into a sales-generating powerhouse.
Don't wait – your success on Instagram is just a click away!
Further Reading