Shopify Dropshipping: The Ultimate Guide in 2023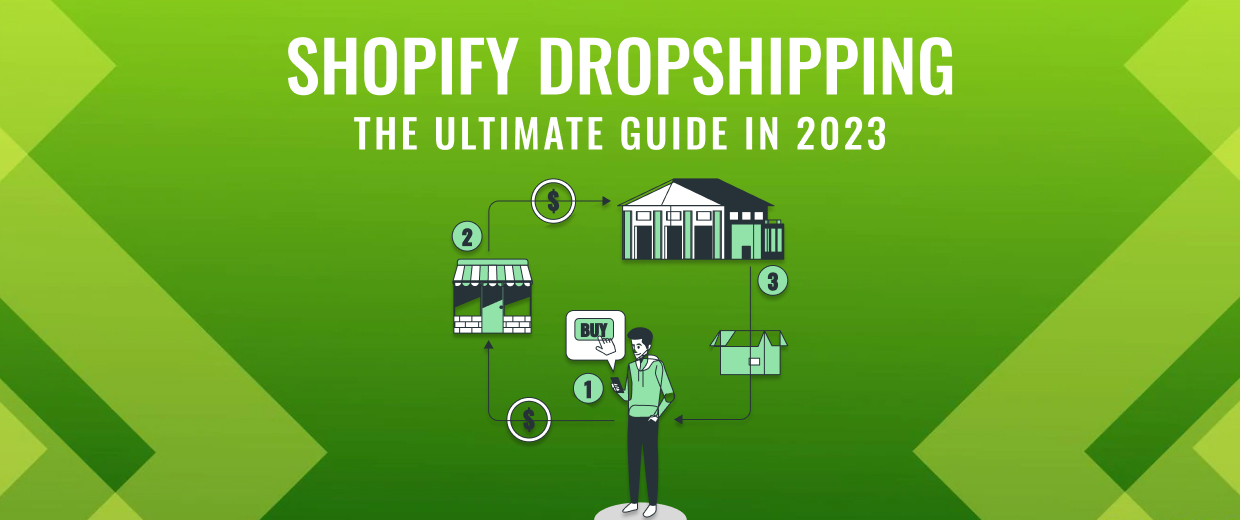 Do you have a fantastic online store idea and amazing marketing skills to showcase in the digital marketplace?
But you don't know how to manage stock, packaging, and shipping?
Well, don't worry!
You can pass on all these tasks to someone else. Or, in simpler terms, 'drop shipping' on someone else's shoulders. Still, you would make a profit!
Sounds amazing, right?
Dropshipping is an attractive business model that doesn't require costlier investment as well as effort. It is a model that can help you earn amazing profits without the hassle of supplying products to the end customers.
Shopify is one of the platforms in the e-commerce industry that supports dropshipping.
So, are you excited to learn about Shopify dropshipping business?
Here, in this blog, we'll cover everything related to Shopify dropshipping. Most importantly, we'll go through the steps on how you can dropship on Shopify.
So, let's get started with it!
What Is Dropshipping?
Dropshipping is a fulfillment method in which a store doesn't keep the products it sells in stock. On the other hand, it purchases the product from a third-party supplier and ships it directly to the customer.
Dropshipping allows you to sell a wide range of products without having to invest in inventory upfront.
When an order is placed, you would purchase the item from a supplier and have it shipped directly to the customer. This allows you to offer a wider range of products to your customers without having to worry about storage or fulfillment.
What Is Shopify Dropshipping?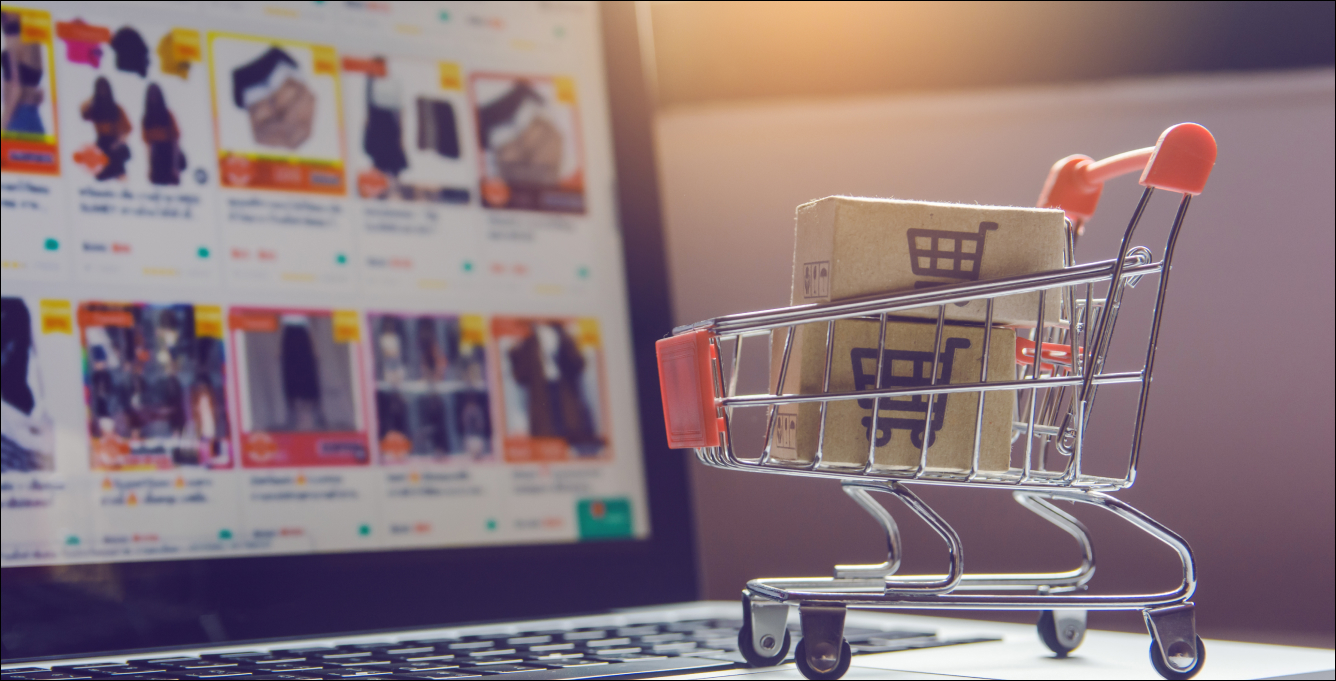 Shopify is a platform that allows you to set up an online store to sell your products. You can use Shopify to sell products that you have in stock, but you can also use it to dropship products.
When starting dropshipping with Shopify, you don't need to maintain the inventory or fulfill the orders. Instead, you connect your Shopify store to third-party suppliers through an app such as Oberlo.
When your visitors place an order on your store, the app automatically sends the details to the supplier, who in turn, fulfills them.  
Pros and Cons of Dropshipping with Shopify
Well, going through the introduction of dropshipping with Shopify may sound like a pretty sweet deal to you. But, as in every business model, there are both benefits and risks involved.
Thus, let's study both pros and cons of Shopify's dropshipping to know if it's the correct business model for you.
PROS
Low Startup Costs:

One of the biggest benefits of dropshipping with Shopify is that it requires a relatively low upfront investment. You don't need to purchase any inventory or pay for storage, which means you can start your business with very little money.

Wide Range of Products to Sell:

With dropshipping, you have access to a wide range of products from different suppliers. This allows you to offer a diverse selection of products to your customers.

No Need to Handle Fulfillment:

When you use Shopify for dropshipping, you don't have to worry about fulfilling orders yourself. The supplier will handle shipping the product directly to the customer, which means you can focus on other aspects of your business.

Easy to Set Up:

Shopify makes it easy to set up an online store and start dropshipping. The platform provides all the tools you need to manage your store, including a dashboard, inventory management, and payment processing.

Scalability:

With dropshipping, it's easy to scale your business as demand for your products grows. You can add new products and suppliers as needed, without having to worry about storage or fulfillment.
CONS
Low-Profit Margins:

One of the downsides of dropshipping is that the profit margins can be low. This is because you have to pay for the product, shipping, and any other fees, which can eat into your profits.

Lack of Control:

When you use Shopify for dropshipping, you are relying on the supplier to fulfill orders and handle returns. If the supplier makes a mistake or fails to deliver on time, it can reflect poorly on your business.

Competition:

Because it is relatively easy to start a dropshipping business with Shopify, the market can be saturated with competition. This can make it difficult for startups to stand apart and attract more customers.
How to Create a Shopify Dropshipping Store?
Now, we'll learn how to build a Shopify dropshipping store from the beginning with our detailed guide below. We'll cover all the important points that you need to know, from choosing your niche to getting your sales.
So, let's start creating your dropshipping store on Shopify!
#1 PICK YOUR NICHE
When creating a Shopify dropshipping store, it's crucial that you pick a niche that you're passionate about and that has a proven track record of success. Below are some tips to help you pick the right niche for your dropshipping store:
Identify Your Interests:

What are you interested in or knowledgeable about? Choose a niche that you'll enjoy working in, as it will make the process of creating and managing your store more easily.

Research Market Demand:

Look for a niche that has a high demand for products. You can use tools like Google Trends and keyword tools to see which products and keywords are currently trending in the marketplace.

Look for a Niche with Low Competition:

While competition can be a good thing, it can also make it difficult to get your store noticed. Look for a niche with a balance of demand and low competition.

Consider Profitability:

Ensure there is enough margin in the products you'll be selling to ensure profitability for your business.
#2 DEFINE YOUR TARGET AUDIENCE
Defining your target audience is an important step when building a Shopify dropshipping store. Your target audience is the group of people who are most likely to buy your products, thus you must prioritize their needs and preferences. Below are a few tips that can help you define your target audience:
Consider Your Products:

Think about the types of products you'll be selling and who is most likely to buy them. For example, if you're selling athletic wear, your target audience might be fitness enthusiasts.

Determine Their Demographics:

Consider factors such as age, gender, location, and income level. This can help you tailor your marketing efforts and make sure you're reaching the right people.

Look At Your Competitors:

Get to know what other businesses in your niche are doing and try to identify their target audience. This can give you a good idea of what's already working in the market.

Conduct Market Research:

Use tools like Google Analytics to collect data about your potential customers. This can help you create more targeted marketing campaigns and better understand your audience.
By defining your target audience, you'll be able to create a more focused and effective strategy, which can help you attract more customers for your Shopify dropshipping store.
#3 THINK ABOUT BRANDING
Branding is yet another important aspect of any business, and it's especially crucial to prioritize it when it comes to creating a Shopify dropshipping store. Your brand is what helps you stand out from the crowd and builds customer loyalty.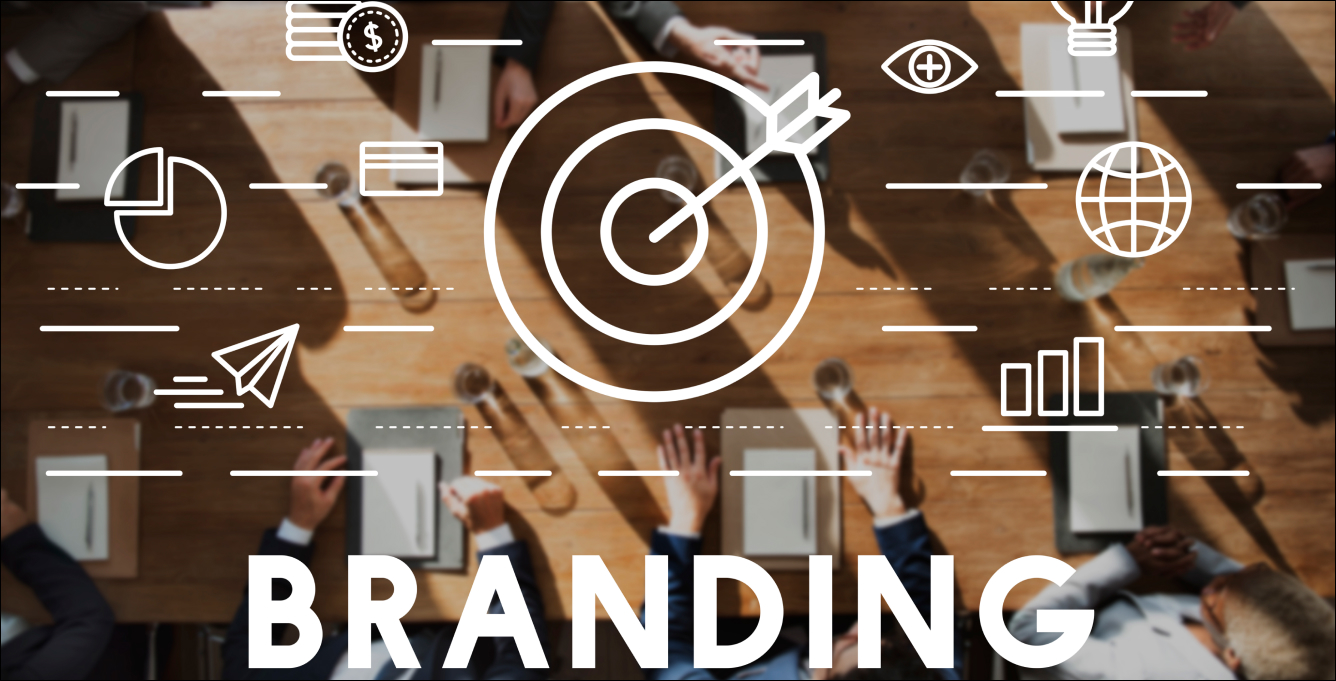 Below are some tips that can help you think about branding your store:
Develop a Brand Identity:

This includes elements such as your logo, color scheme, and font choices. Your brand identity should be consistent across all of your marketing channels, from your website to your social media handles.

Define your Brand Values:

What makes your business unique? What values do you want your customers to know? Your brand values should be reflected in everything you do, from the products you sell to the way you interact with your customers.

Create a Brand Voice:

This is the tone and personality of your brand. Your brand voice should be consistent across all of your channels, including your website content and social media posts.
By putting thought into your branding, you'll be able to create a strong identity for your Shopify dropshipping store that will help you stand apart in the crowded market.
#4 CHOOSE YOUR STORE'S NAME
Choosing the right name for your Shopify dropshipping store is an important step in the process of setting up your business. Your store name should be memorable, easy to pronounce and spell, and it should tell what your store is about.
Below are some important tips that can help you choose the right name for your Shopify store:
Keep It Simple:

A simple name is easier to remember and less likely to be misspelled. Avoid using complex words or phrases, and try to keep the name as short as possible.

Make It Memorable:

A unique and memorable name will help you stand out in the marketplace and make it easier for customers to remember your store.

Check For Availability:

Ensure the name you want isn't already being used by someone else. You'll want to check for availability on social media platforms, domain name registrars, and trademark databases.
By following these tips, you'll be able to choose a name that helps you build a strong and successful brand for your Shopify dropshipping store.
#5 CREATE A SHOPIFY ACCOUNT
Next, you need to select a plan and begin creating your store. If you aren't sure of which Shopify plan you must go for, check out this blog!
Or, either way, you can kick off the journey by starting a 14 -day free trial and start setting up your store.
Once you've filled in all the necessary details, Shopify will ask you a few more important questions. Your answers will help Shopify create a perfect store for your dropshipping business.
Once you reach your store's dashboard, this is how it will look:
Next, you have to do some important things to get started with your store:
Add product

Name your store

Add brand assets

Customize theme

Add pages to your store

Organize your store's navigation

Add a custom domain
#6 DESIGN YOUR SHOPIFY STORE
The next crucial step is to give your store a look that communicates your brand and sets your store apart from the competitors.
For this, choose a theme that defines your business. Shopify has a wide selection of themes to choose from, both free and paid. Consider the look and feel you want for your store, as well as the features and functionality that are important to you.
Below are some important tips for designing your Shopify dropshipping store:
Use High-Quality Product Images:

High-quality product images are essential for convincing visitors to make a purchase. Ensure that you use clear, HD-resolution images that show the product from multiple angles.

Easy Navigation:

A clear and logical navigation menu can help visitors find what they're looking for and encourage them to explore your store further.

Optimize For Mobile:

With the increasing number of people shopping on their phones, it's important to make sure your store is mobile-friendly. This includes using a responsive design that looks good on all devices.

Use Compelling Product Descriptions:

A well-written product description plays an important role to convince visitors to make a purchase. Keep in mind that you highlight the features and benefits of your products.
#7 ADD PRODUCTS
There are different ways of adding products to your Shopify dropshipping store:
Import products in a CSV file

Bulk upload your items

Upload your products one by one

Connect your Shopify account to Oberlo (it will help you add products easily)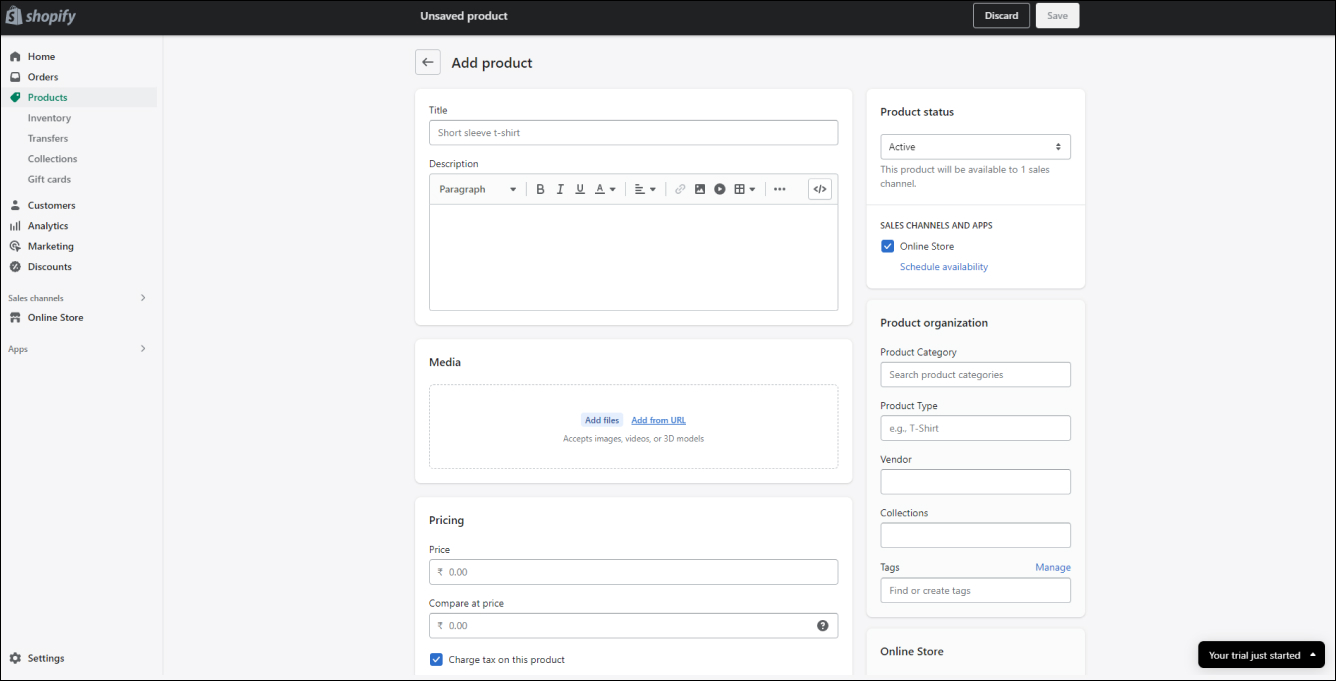 Other than that, ensure that you add compelling descriptions for your products. Moreover, keep your product title short yet appealing enough for the customers to increase your Click Through Rate.
#8 CHOOSE YOUR PAYMENT & SHIPPING SETTINGS
To choose your payment and shipping settings for your Shopify dropshipping store, you'll need to go to the "Settings" section of your Shopify store's dashboard. Once you're there, you can follow these steps:
Click on the "Payments" tab.

From here, you can choose which payment gateway you want to use for your store. Some popular options include PayPal, Stripe, and Shopify Payments.

Once you've chosen your payment gateway, you'll need to enter your payment information and complete any necessary setup steps.
Next, for shipping settings, here are the steps:
Click on the "Shipping" tab in the "Settings" section of your dashboard.

From here, you can set up your shipping rates and zones. From here, you can offer flat-rate shipping, weight-based shipping, and real-time shipping rates.

If you want to offer free shipping to your customers, you can set this up under the "Free Shipping" section.

You can also set up shipping carriers and shipping labels from this section.
Conclusion
Shopify dropshipping is a great business model for startups. It can let you earn a lot of profits with proper planning and consideration. And to succeed at it, you need the right strategies and tools.
So, here's our guide that can help you get started with dropshipping on Shopify. We hope, it helped you successfully set up your online store with the dropshipping model.
If you're facing any issues on the way, reach out to us through the comments, and we'll be happy to assist you!