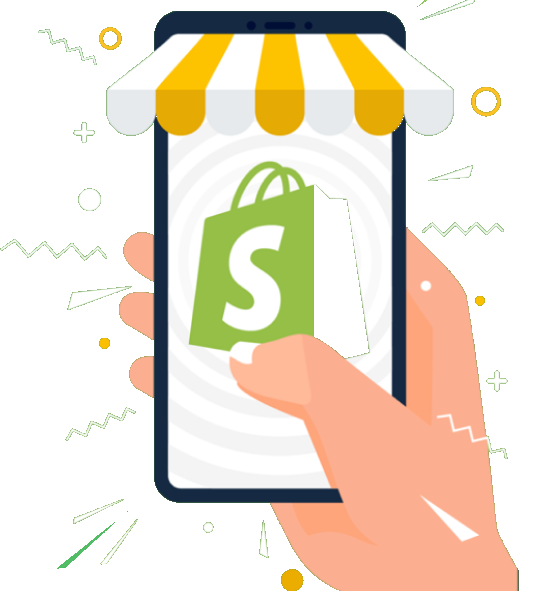 Select the right Shopify Development Agency in India for your online Shopify store. We provide a team of skilled and qualified Shopify developers and designers to take care of your store.
Frequently Asked Questions
Being Shopify developers means being the jack of all trades. So, a lot of things are taken into consideration before deciding the cost of the service provided. But, usually hiring a Shopify developer can start from a low cost of $20/hour and can go up to $80/ hour and more. The cost of hiring a Shopify developer might differ a lot.
Even though Shopify is an easy tool to make your Shopify website, if you want to add changes and want your website to stand out to the audience then hiring someone to build your Shopify store can be the best decision.
Hiring a Shopify expert would be a smart choice because their expertise, as well as experience, will help your Shopify store generate more leads and also get more traffic on your website. Shopify experts will help in optimizing your store to get more customer-oriented outcomes. And also to set up your online store with minimal overseeing.
PRPwebs with their team of Shopify developers holding experience of over 9 years working with Shopify design, development, and customization, can be the best app development company for you to hire. Their skills and versatility will help your website reach its ultimate potential.
Shopify is an e-commerce platform that assists businesses who are looking to have an online presence to reach a higher audience. This is an easy-to-use e-commerce platform that will help you build your store and sell your products online.
Shopify itself is a platform business model where different merchants, small businesses, and large businesses are enabled to create an online store to sell their goods and services online.
Shopify Apps allow convenient customization by providing detailed analytics on the complete sales process. They also provide data on targeted and tailor-made marketing which in turn improves the profitability of an online store. Shopify apps excel in the integration of apps, adding fresh functionalities and optimization. It smoothly exports data from one platform to another.
Over 1,700,000 satisfied online Stores are already using Shopify in their day-to-day businesses. If you have an idea and product then you just need an online store. Shopify with over 1,200 apps and templates allows you to set up a store, make sales, and do end-to-end inventory management.
The responsibility of customizing your website through your requirements and helping it generate more profits falls upon a Shopify developer. They can develop your Shopify website with great features from scratch or renovate your existing store as well. They are cognizant of all Shopify functionalities meant for a better setup, sales processes, and inventory turnaround for your online store. They deliver customer-oriented design and shopping experiences.
Yes, Shopify experts are trustworthy and experienced third-party developers or agencies that help you to optimize your Shopify store.
There is nothing wrong with having someone build your Shopify store. You can contact PRP Webs as well. We have 9+ experience working with Shopify.
Its one-click website feature makes it easy to use, with its variety in features and themes its design stays exceptional, Seller has the accessibility to change whatever they like in their Shopify store which makes it utterly flexible, Any business can access this tool regardless of their scale which makes it highly adaptable and Shopify gives you access to a diverse community and app.
Shopify is an e-commerce platform that helps sellers create their online presence whereas Amazon is a marketplace where sellers sell their products regardless of a personal presence.
Shopify provides only one primary domain whereas you can have unlimited domains kindred with your account.
You need to create separate accounts for each store and you can manage their inventories through their respective accounts.