USE DIGITAL MARKETING TO IMPROVE SALES
Facebook and Instagram together have a large audience and running a campaign for your users will definitely boost your sales.

We will analyze your User's Data and run Facebook ads to get maximum results in the minimum budget.
SEO efforts take time but with Google Ads, you can start getting potential customers as soon as your campaign goes live. Our team keeps an eye on every campaign and its customer journey.
Content Marketing is not just related to text copy these days. So our team will help you in creating amazing Video Content and publishing it.
To make your Email Marketing effective, we keep on doing improvements by auditing the data of the number of times emails open and are they also helping us in conversions
All our plans include Regular Blog Posting to keep your content updated.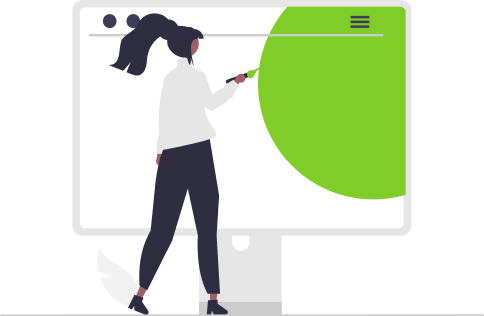 Timing of Social Media postings is very important. Our team will do research and find out the best time to post on Social Media.
We will also do an analysis of what is working, what is not, and also the Time of Posting and will add the Context with each post to make it more worthy to share.
We will help you to build an Email List by inserting forms places on the page which is shown on the heatmap
We will focus on creating Subject Line to Improve Open Rate
Our Designer will Design Newsletter to motivate your subscribers turning into the Customers
Our team created ads are of the top quality score with less Cost Per Click
We also provide content writers to write Ad Copy and experts to manage your Adwords account by creating different Ad Groups.
We have well-tested and pre-build landing pages which allow us to offer you templates that work.
Our SEO Team does a weekly review of Core Web Vitals and our developers keep improving them on a weekly basis.
Our Focus is not just to improve the overall SEO but we also focus on Google Algorithm changes such as Google Passages Ranking Factors.
Our team does thorough research to find keywords that are related to the Search Intent that you are planning to rank.
We have our own in-house tool to create and manage Snippets. And we do make sure to create all snippets manually to not miss anything which is important.
Our Team will provide you with a selection of Landing Pages that has a proven track record
We will help you to make decisions about when to Remove Site Navigation and when to now.
We will not only create high converting forms but will also connect Forms to our backend tools to automate responses
We will install conversion tracking codes to get data of conversion and click traking.
Good Designers who understand Marketing well
Frequently Asked Questions