Get an appealing Shopify Store Up in 7 Days!
Bring your idea into reality with a Shopify store developed with a suitable design from prebuilt templates. Additionally, leverage the expertise of our content writers to get professional content for your Shopify store.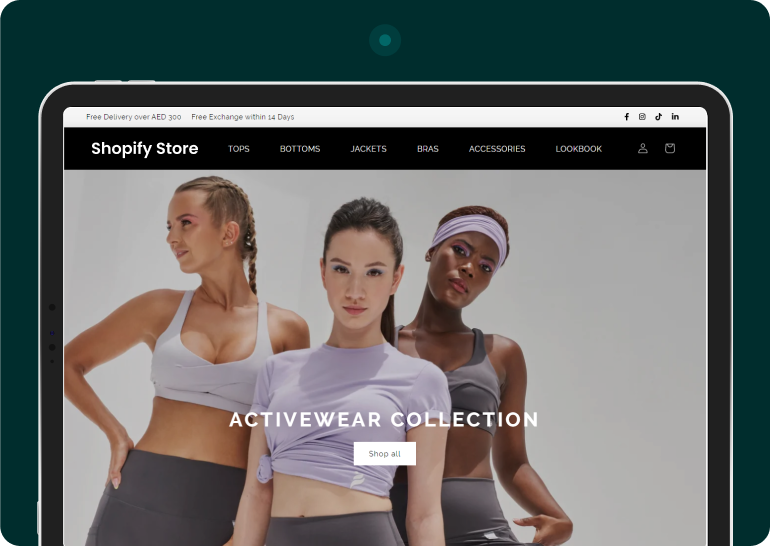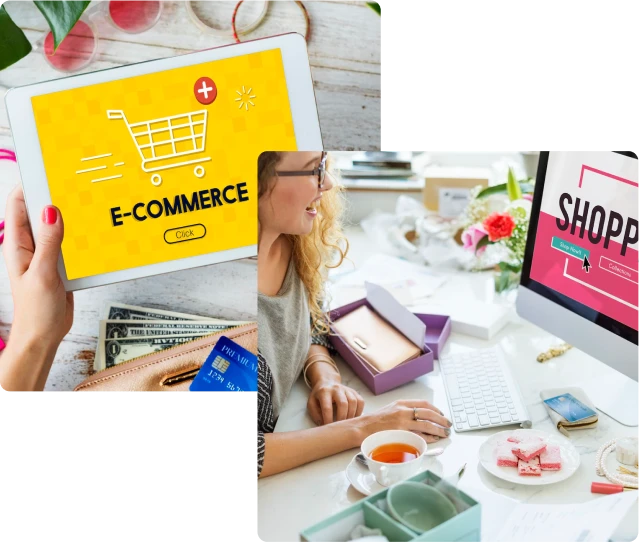 Shopify: Robust & Scalable E-Commerce Platform
Undoubtedly, Shopify is the best e-commerce website builder in the digital market. It simplifies the process of product and order management, offers a wide range of apps, and is backed by a huge community.
If you're the one looking to switch from other website platforms, you'll never look back after you make a switch. Shopify allows you to design, develop, and build your store so that it stands apart from the crowd.
You can find other e-commerce platforms as well that can be used to build the online store, but Shopify is the safest, most trusted, and easy-to-manage platform. We, as Shopify Partners & Experts, help you develop an attractive, high-performing, and robust store.
Let's Build Your Shopify Store
If you're just stepping into online commerce, we can help you
get started with an e-commerce business from scratch and
generate impressive revenue.
Prebuilt Design Templates
We offer you a selection of stunning and appealing Shopify prebuilt templates. Choose one that suits your business niche to get started!
10 Pages Development
Based on your design selection, our expert developers start developing your Shopify store pages in a quick turnaround time.
Professional Content
Whether you require content for product descriptions, web pages, blogs, articles, or Meta tags, get content written by our expert content writers.
Domain Setup
Building an online store is incomplete without domain setup. Let our Shopify experts help you set up a domain in your store.
Payment Integration
Let your business grow globally with a smooth payment integration system in your store. Our experts can help you set up bug-free payment integration.
Shipping Profile Setup
Configuring your shipping setting is important while building an online store. Our Shopify experts can help you set up shipping options for your store.
Being a trusted Shopify store development company, we follow an agile
approach to provide you with an appealing and engaging online store.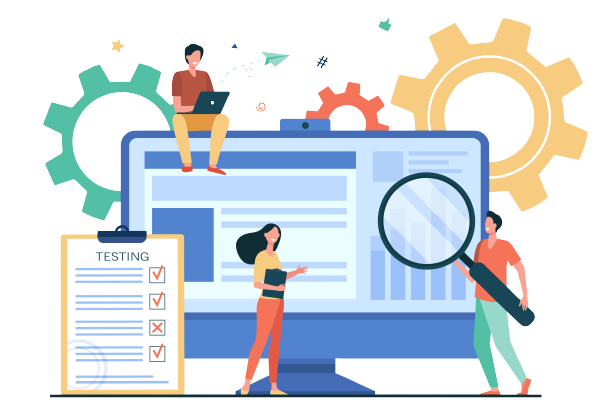 Choose your Style & Design
The first step to building a Shopify store is deciding which style type you want. We provide you with some prebuilt design templates. You can choose one of the designs that match your business niche and industry.
Shopify Store Development
Our Shopify developers work on setting up your store and developing the design you choose. Additionally, we integrate the store with payment and shipping platforms such that a stable business process is ensured.
Furthermore, our QA testers run the final test to ensure that everything whether its design, content, development, or system integrations is according to the plan. This way, we rule out all the bugs and issues.
Load the Products & Launch
Lastly, we help you load your products into your store and get them running on your domain. We stay in touch with you to provide ongoing support to ensure your Shopify store is performing perfectly.
Why do Shopify Merchants Love Us?
With hands-on experience for more than a decade, we ensure that we provide customizable
and personalized Shopify store development services tailored specifically to each business.
When you partner with us for your custom Shopify store development, our experts help you meet your vision with real-time resource availability.
With years of experience in this industry, we have established a global client base and continue to expand with our B2B and B2C Shopify store development services.
Our experts combine Shopify's powerful capabilities with creativity such that a robust Shopify store is built that is visually appealing and functionally effective.
Our main motive is to keep your Shopify store up and running and in optimal condition. Thus, we're always here to fix issues that arise in your store.
We want all our partners to be 100% satisfied with the newly-built Shopify store. And thus, you can ask us to make changes an unlimited number of times.
We don't believe in hidden costs for custom Shopify development services. You'll get the complete costing for your project before we start to work.
With our expertise and experience in the industry, we are capable of meeting urgent delivery needs with our quick and efficient services.
Get complete insights on your ongoing project. Your dedicated project manager will keep you updated on the significant milestones achieved.
Hear our Success Stories!
Let's have a look at what our clients are saying about us!
Meet the merchants who chose Shopify
I have been working with this company for maybe 3.5 years now and I couldn't be happier. The communication is always fast, the work is done with great attention to detail and when things go wrong, as they have done so many times ( due to servers and crappy systems like woo commerce) they work fast to make sure my customer experience isn't interrupted. Would definitely recommend it.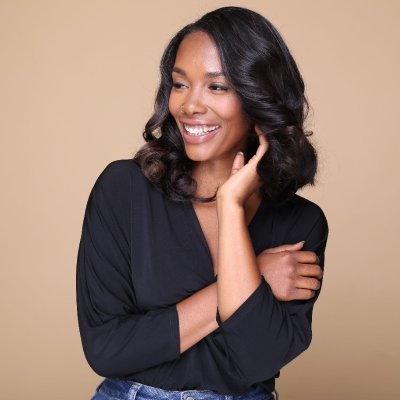 Melissa Butler | The Lip Bar
Meet the merchants who chose Shopify
I am very impressed with PRP Webs. Chitragupt Pandey has been invaluable not only in the development of my website but also in strategizing how its function effects my business plan. He doesn't just see my website as web pages but as a business. With that viewpoint, he is able to bring form and function together to create an attractive and successful website. I highly recommend Chitragupt and his team.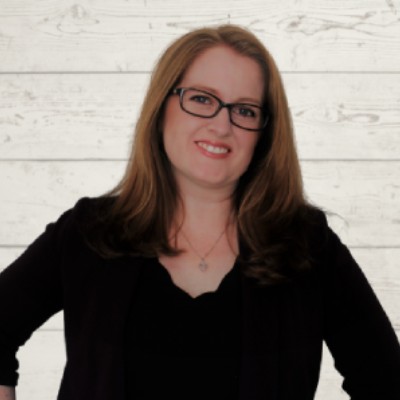 Jerrica Mah | This is love
Meet the merchants who chose Shopify
We have been working with CG and PRP Webs for several years now and they are great: responsive, communicative, and very helpful with "best practices" in all areas of SEO, Website, Landing Page, eCommerce design and execution. They are our "go to" resource for most things digital. Great value and quality and easy to work with (even being in 2 different parts of the world). Someday I will "drop in" for a visit to their offices to see where all my projects have been delivered from. Fiona Bryan - Sr. Managing Partner of askacareerexpert.com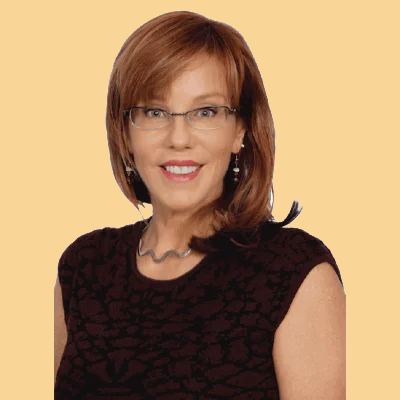 Fiona Bryan | Ask a career expert
Meet the merchants who chose Shopify
CG is knowledgeable, polite, and very fast. He first helped me when my site had issues on a weekend when no one else was available. He had the problem fixed in ten minutes. I have used his services ever since. I highly recommend him.